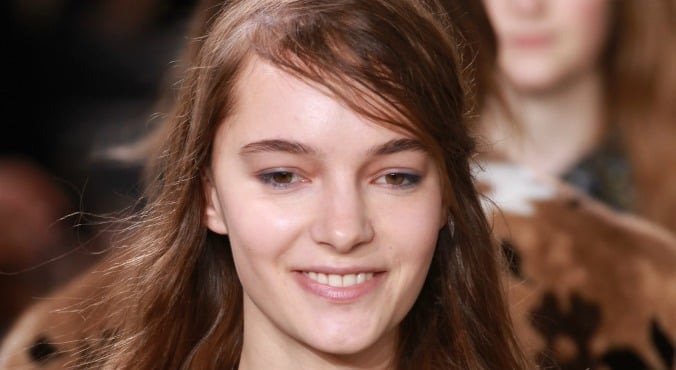 Image: Getty.
New York Fashion Week usually passes in a blur of out-there hairstyles, brighter than bright eyeshadow smeared up to eyebrows and sometimes grotesque fake lashes.
Which is exactly why the beauty looks sent down the runway at Michael Kors Autumn 2016 show had us sitting up in our seats and exhaling a breath of relief.
Forget crazy lips and eyes, this is one trend that won't look out of place at your local supermarket.
Thank you, Michael. From the bottom of my heart, THANK YOU.
For his New York Fashion Week showcase, the designer sent models down the runway looking, well, natural. (Watch: Looking for something a little more done? Try Adele's 'Hello' makeup look. Post continues after video.)
While we're under no illusion that the models were actually bare-faced (surely those long days and wild nights during Fashion Week have to leave some tell tale sign in the form of dark circles and the odd pimple?) it's refreshing to see a minimal, no-fuss makeup option that we can actually recreate.
Get The Look
To recreate the look, it's all about correcting rather than covering. If you're happy with your skin, simply apply a moisturiser or illuminating primer and your base is done. For days when you require a little more coverage, using a minimal amount of concealer on troublesome areas should do it.
Do a quick brush of the brows, a slick of lip balm on the lips (and above the cheekbones and under brows for a cheat's highlight) and skip the mascara altogether.
Just three products, less than 30 seconds and you're runway ready, apparently.
As for the Michael Kors hair? Skip your brush, roll out of bed, through a bush and you're good to go... Kidding. Almost. (Post continues after gallery.)
The Glow team's other favourite primers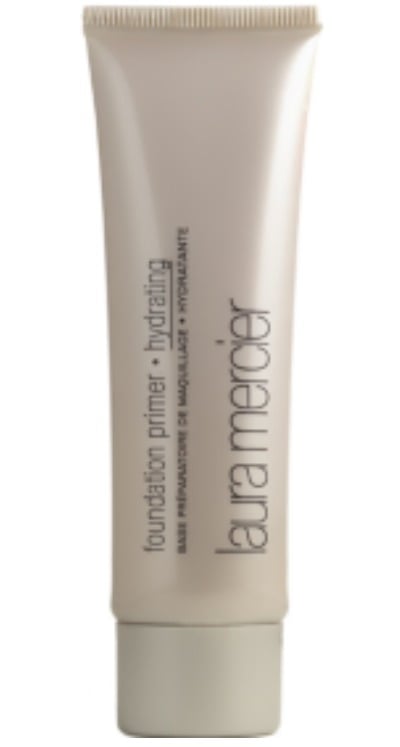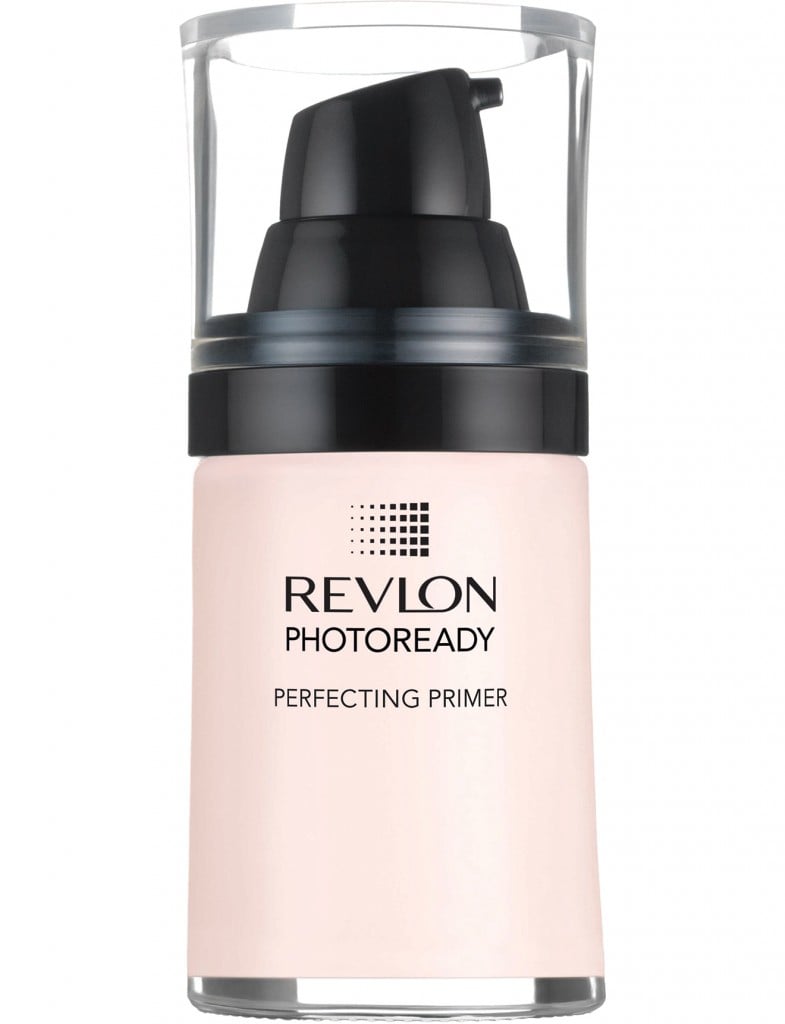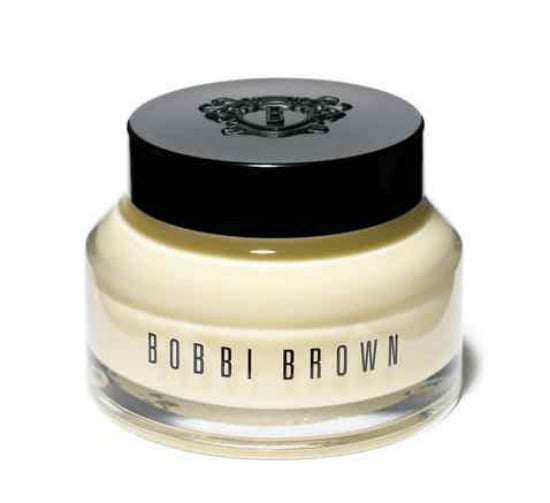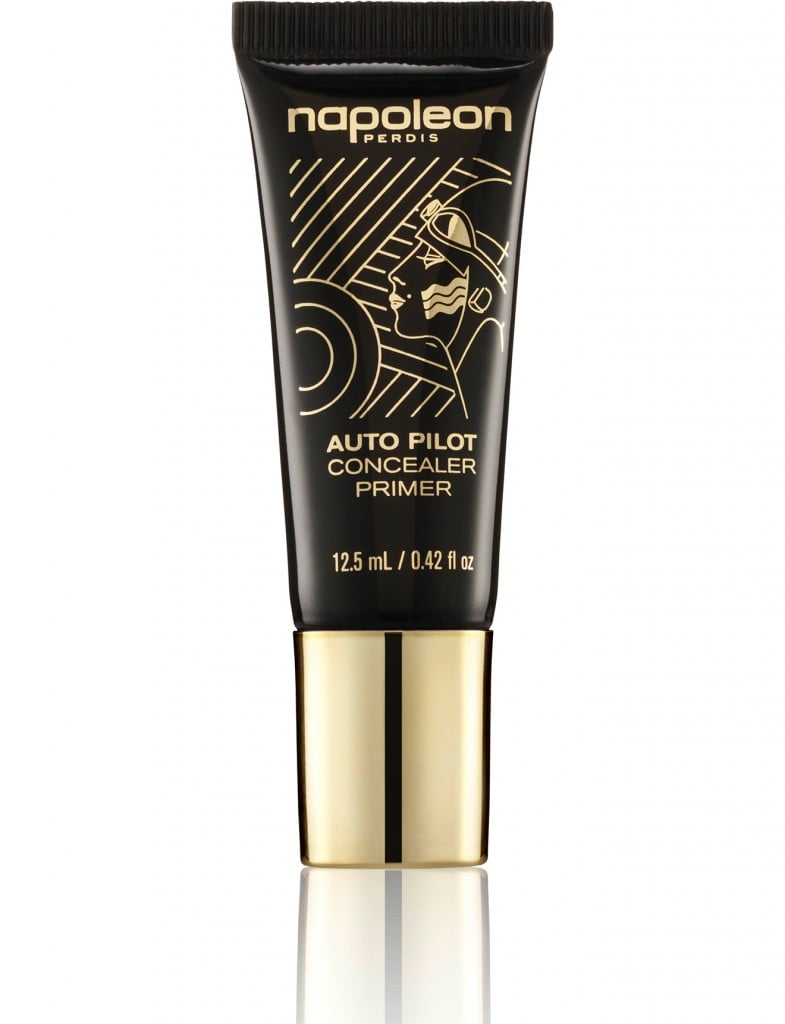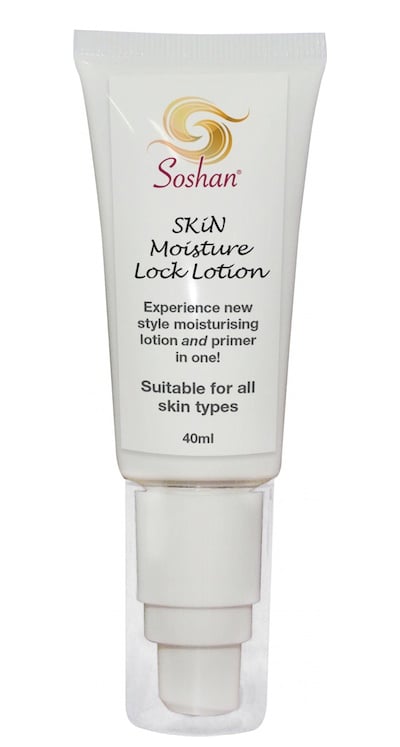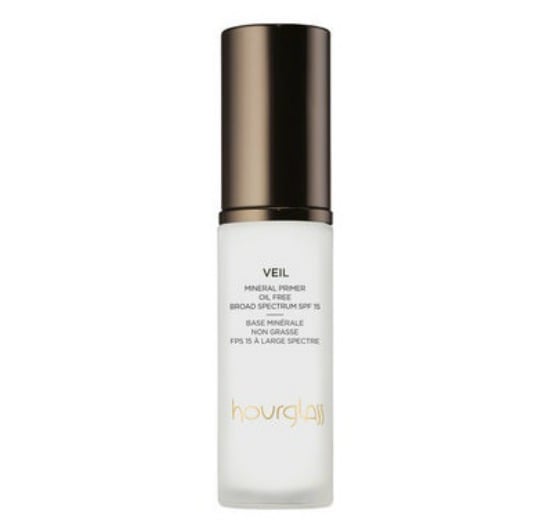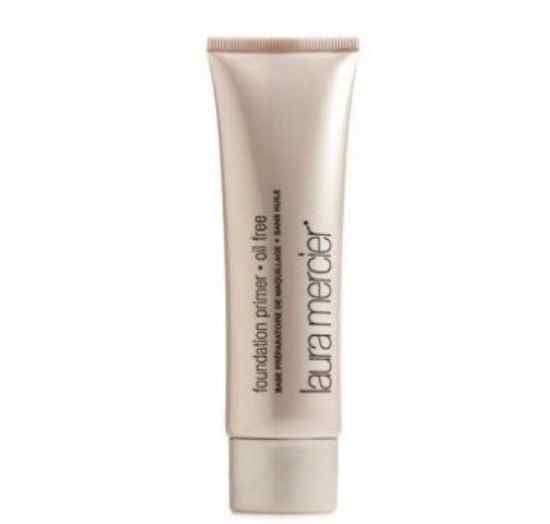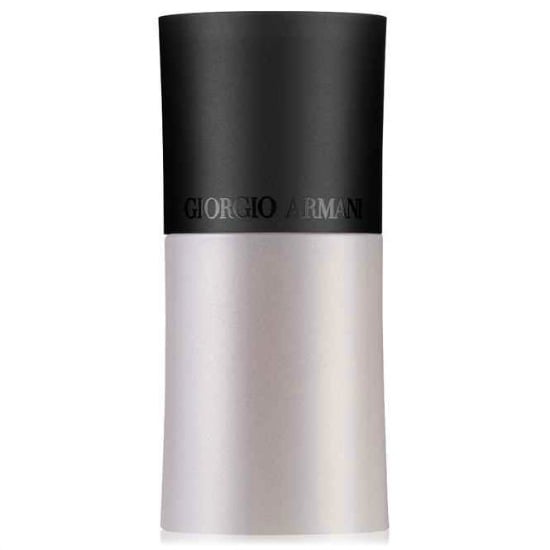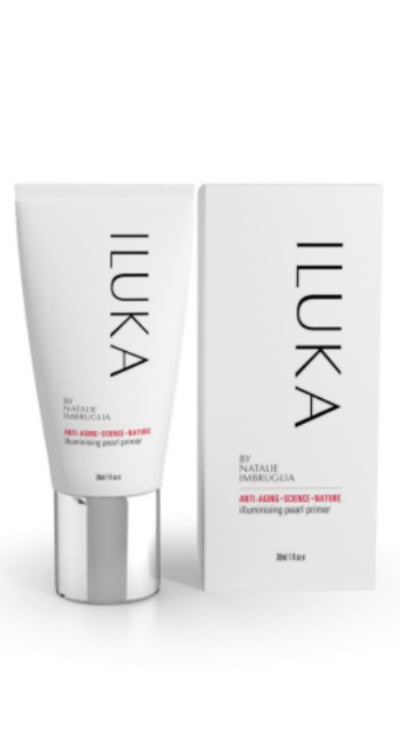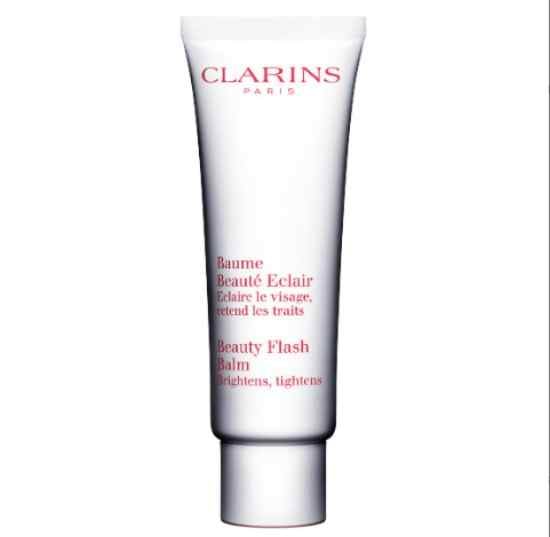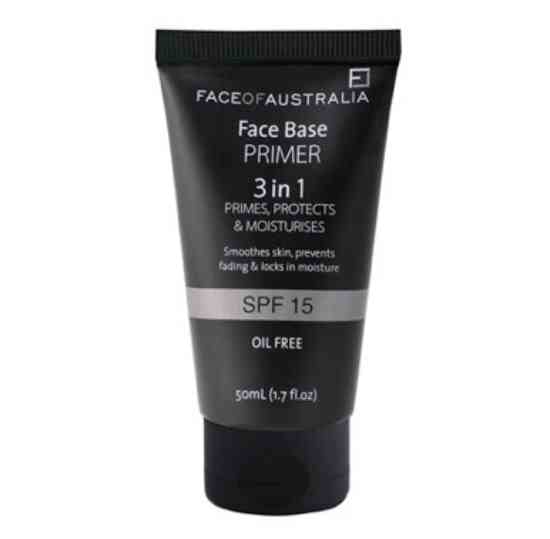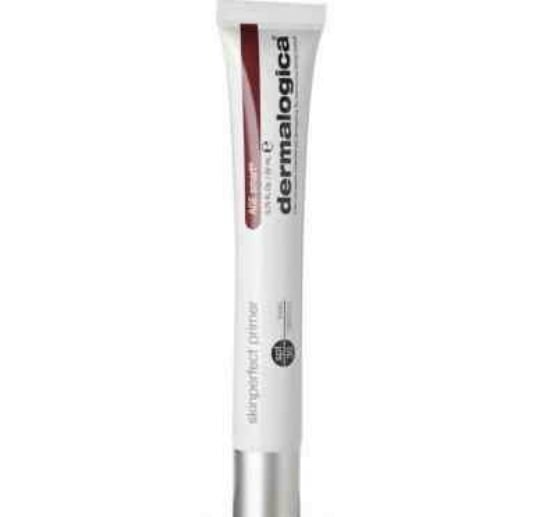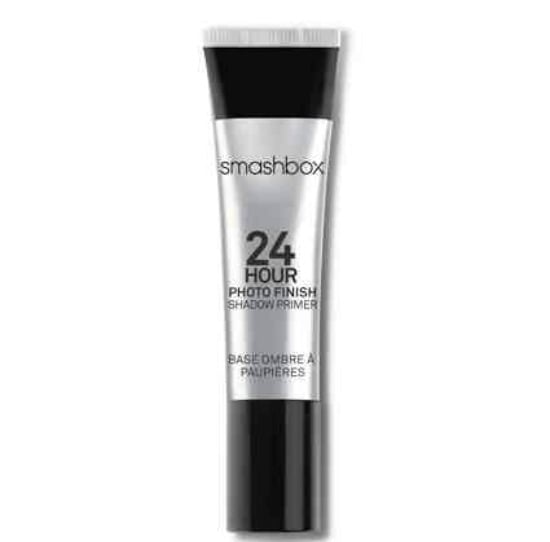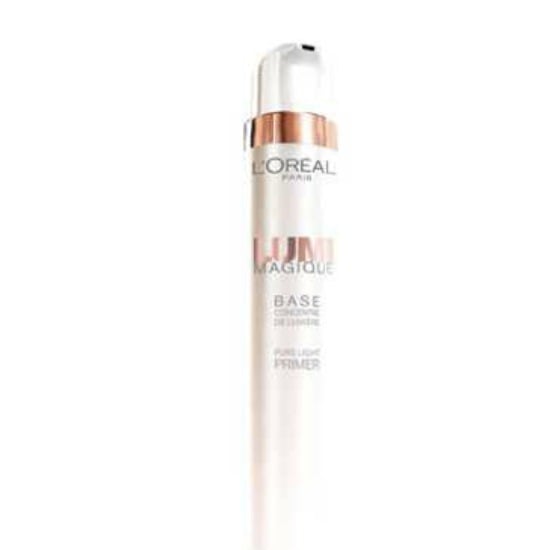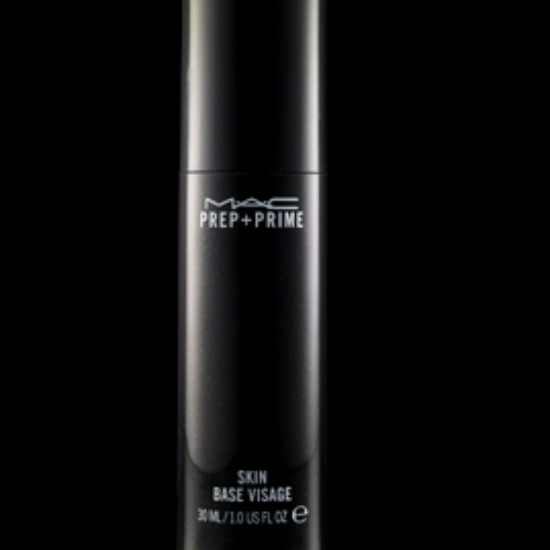 Don't get me wrong - no-one likes their big and bold makeup looks more than me, but in reality sometimes you just don't have the time or occasion.
For most of us, the major Fashion Weeks are aspirational. We all know we're unlikely to go out and buy a $10,000 sequin coat, but it doesn't mean we can't look (and dream), right?
The same goes with the makeup done on the models. From dark lips to gold leaf eyeshadow, the looks are slightly more accessible than the clothes but still require some dressing down for everyday events. This one though? This one is truly ready to wear.
What do you think of the makeup look?