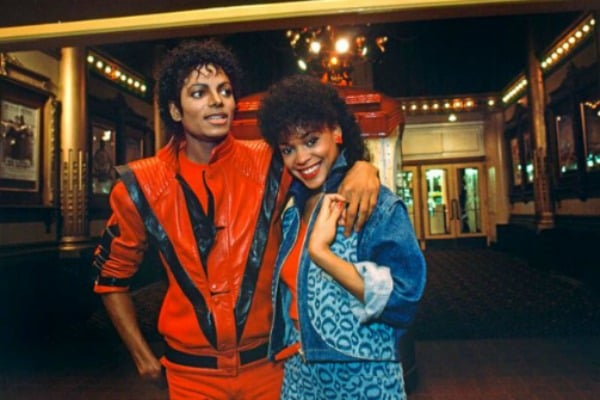 It was the cinematic music clip that ran for 14 minutes – changing the world of pop forever from its release date in 1983.
Featuring dance moves that have lived on for decades through drunk people's sloppy attempts to emulate them, Michael Jackson's Thriller film clip is, by every definition, iconic.
The music video was also the first time fans saw Michael in an onscreen romance, as he danced down the deserted street to a zombie-filled graveyard with former Playboy playmate Ola Ray.
Now 58, Ola Ray popped up in the headlines only twice more after the film clip dropped.
Watch Ola Ray talk to Craig Bennett about being in the Thriller music video. Post continues after video. 
In 1992, she was arrested for drug possession, claiming the attention she received after the popularity of the film clip was at the root of her substance use, and in 2009, she sued the Jackson estate for breach of contract.
The former model has penned a book about her time working with the controversial star, titled The Thrill of It, and on Thursday morning, she spoke to Studio 10 about the two weeks spent with the King of Pop, touching on the darkness that followed her short-lived fame.
Ola Ray's life was forever changed after starring in Michael Jackson's 'Thriller' music video. Now, in this exclusive with @MrCraigBennett, she opens up about her time with Michael & her real-life horror story. #Studio10 pic.twitter.com/P5fIiSn4Aj

— Studio 10 (@Studio10au) July 11, 2019