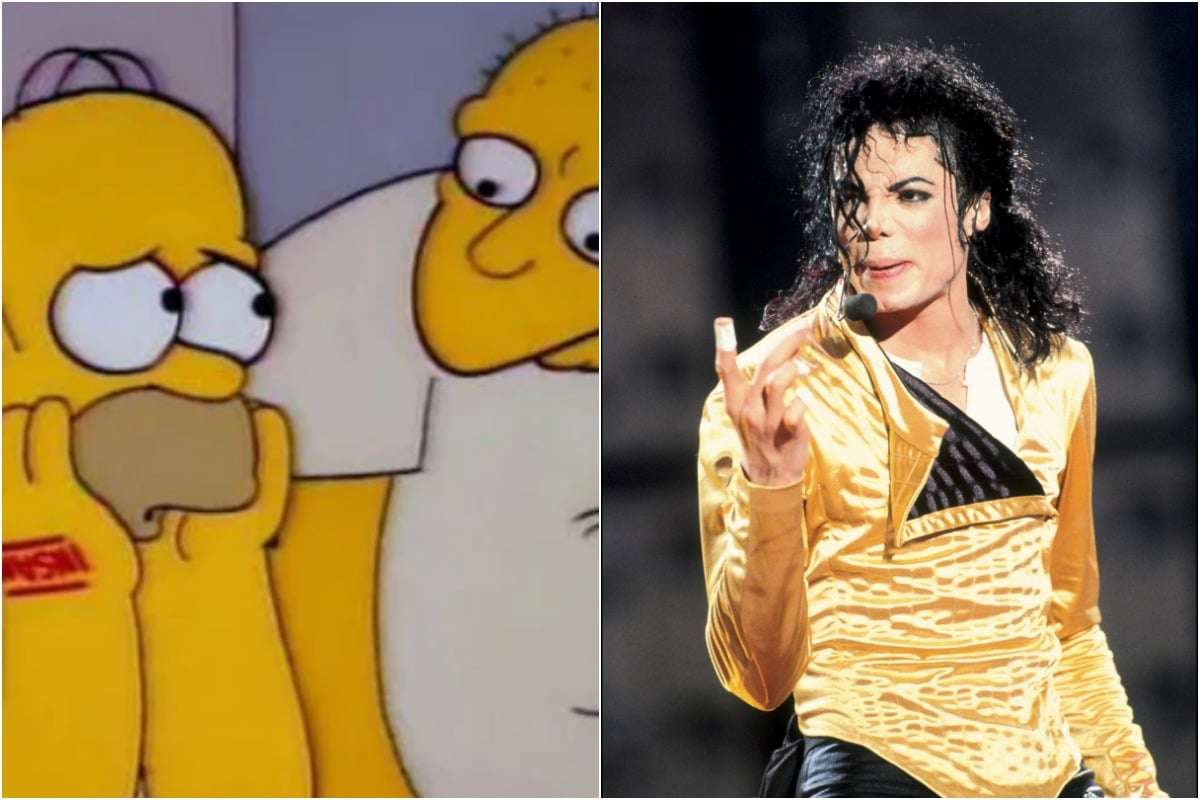 If you're a fan of The Simpsons, you'll remember Michael Jackson's famous cameo where he voiced the character of Leon Kompowsky – a man Homer befriends in a mental institution who thinks he's the singer.
But as allegations of Jackson's paedophilia makes headlines thanks to the documentary Finding Neverland, more twisted claims are being revealed about his motives.
Simpsons writer and executive producer Al Jean thinks Jackson used his appearance on the show as a "tool" to appeal to children.
A clip of Jackson appearing as Kompowsky in the 1991 episode. Post continues after video.
"What saddens me, is if you watch the documentary and then you watch that episode [of The Simpsons] it looks like the episode was used by Michael Jackson for something other than what we'd intended it.
"It wasn't just a comedy for him, it was something that was used as a tool. And I strongly believe that," he told the Daily Beast.
The episode Stark Raving Dad, was pulled from circulation last week in the wake of the documentary.
"That is why I think removing it is appropriate," Mr Jean added.
Listen to Mamamia's news podcast The Quicky deep dive into the allegations against Michael Jackson. Post continues after audio.

The episode was one of the most successful in the series thanks to Jackson's cameo, and Jean and the franchise will lose out financially by pulling it. But he doesn't mind.
"I don't believe in going through and making judgements on every guest star and staying 'this one is bad, that one was bad' but the episode itself has a false purpose and that's what I object to now," he told The Daily Beast.
Mr Jean points out that he doesn't know this as a fact, but it's his strong belief. "And that makes me very, very sad." he said.
He isn't the first person to second guess Jackson's motives. Several interviewees in the recent documentary pointed to how he fitted out the Neverland range to appear like a child's paradise, attracting children to come.