In her first in-depth interview, Paris Jackson, the 18-year-old daughter of the late Michael Jackson, has told Rolling Stone that she strongly believes that her father was murdered.
"They always say, 'Time heals,'" she says "But it really doesn't. You just get used to it. I live life with the mentality of 'OK, I lost the only thing that has ever been important to me.' So going forward, anything bad that happens can't be nearly as bad as what happened before. So I can handle it."
Paris blames Dr Conrad Murray for Jackson's dependency on the anesthetic drug propofol that ultimately led to his death. In 2011 Dr Murray was convicted of involuntary manslaughter for his role in Jackson's death.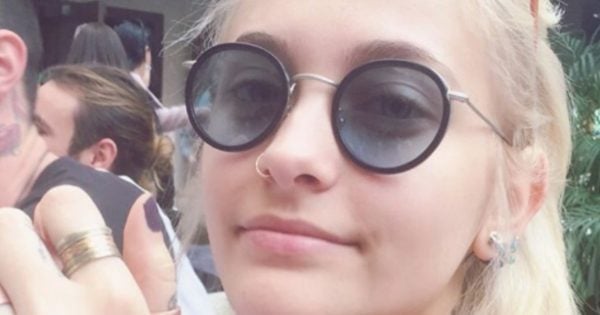 But Paris has even darker suspicions about her father's death.
"He would drop hints about people being out to get him," she tells Rolling Stone. "And at some point he was like, 'They're gonna kill me one day.'"
When asked whether she believes her father was murdered, the model/actress answered: "Absolutely."
"Because it's obvious. All arrows point to that. It sounds like a total conspiracy theory and it sounds like bullshit, but all real fans and everybody in the family knows it. It was a setup. It was bullshit," she added.
Jackson says she wants justice for her father's death, but at the moment it was like playing a "chess game".
"And I am trying to play the chess game the right way. And that's all I can say about that right now."
Paris has faced her own mental health battles throughout her short life. In 2013, suffering from depression and fighting a drug addiction, she tried to take her own life.
"It was just self-hatred," she says, "low self-esteem, thinking that I couldn't do anything right, not thinking I was worthy of living anymore."
She was only 15 at the time and admits that she had already tried to commit suicide "several times" before that, while dealing with online bullying and feeling like she just didn't fit in.
Sam Frost wears her heart on her sleeve on No Filter. 
And when she was just 14, Paris says she was sexually assaulted by a complete stranger who was much older than her.
"I don't wanna give too many details. But it was not a good experience at all, and it was really hard for me, and, at the time, I didn't tell anybody."
Paris says she actually had a pretty "normal" life, in the years she spent growing up with Jackson at Neverland.
"I just thought his name was Dad, Daddy," she says. "We didn't really know who he was. But he was our world. And we were his world."
You can read the full Rolling Stone interview here.
If you or a loved one is suffering, Mamamia urges you to contact Lifeline on 13 11 14 or Beyond Blue on 1300 22 4636.