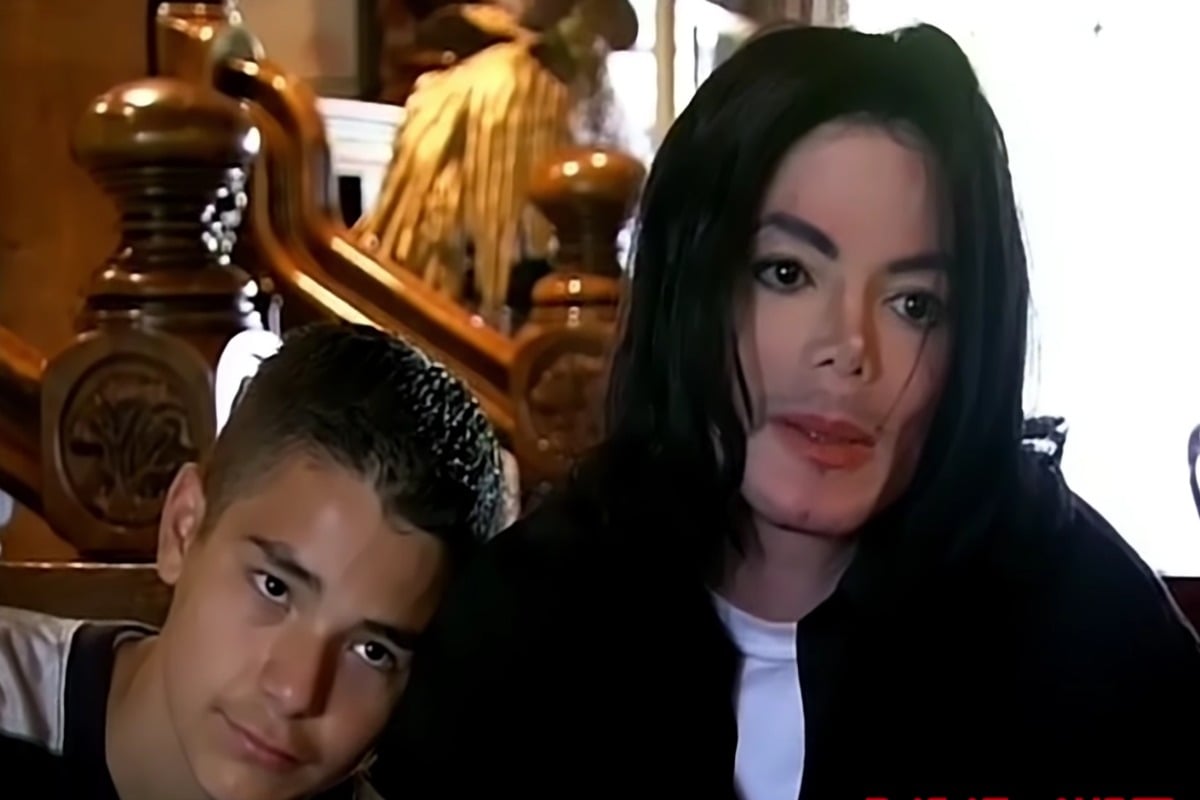 Content Warning: This post discusses child abuse and may be disturbing for some readers.
Just weeks after new Michael Jackson documentary Leaving Neverland was released, a disturbing resurfaced clip of the late singer is leaving viewers feeling "disgusted".
The clip, which appeared in controversial 2003 documentary Living With Michael Jackson, shows Jackson's interactions with a group of disadvantaged children inside his amusement park-like Neverland Ranch.
But while Jackson was well known for befriending and helping thousands of children in his lifetime, there's one interaction in the documentary that's particularly eerie.
Watch a snippet of Michael Jackson's interview below.
In the documentary, we are introduced to Gavin Arvizo, a 12-year-old cancer survivor who befriended the performer.
Even after completing treatment, the pair remained close with Arvizo and his siblings regularly visiting Neverland.
In some instances, the children stayed at Jackson's house.
Sitting on a couch holding hands, Jackson and Arvizo respond to interviewer Martin Bashir's questions about the time Arvizo slept in Jackson's bed.
"The most loving thing you can do is to share your bed with someone," Jackson said.
"My greatest inspiration comes from kids," he added.
"I see God in the face of children. Man, I just love being around them all the time."