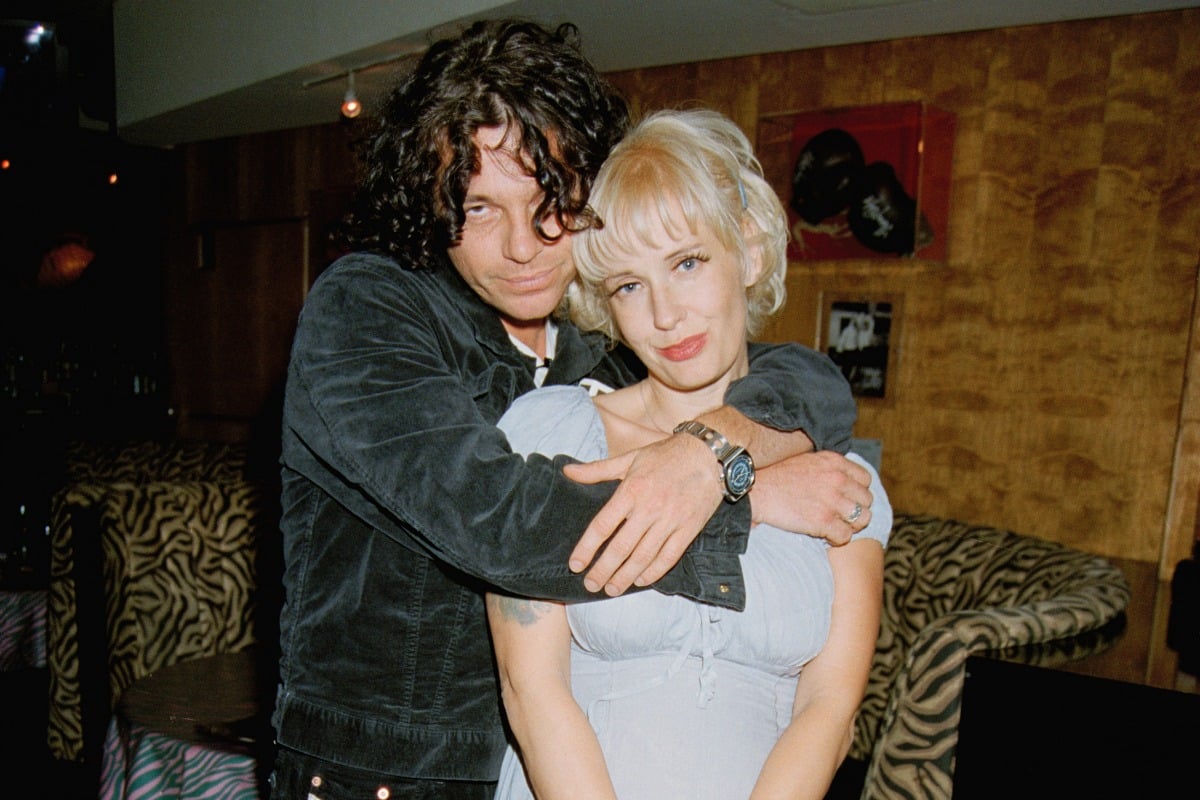 "Seriously, would you trade her in for Paula Yates?"
Those were the words plastered alongside topless Danish model Helena Christensen on the cover of British GQ Magazine in September 1995.
It was an affair of epic proportions.
After a chemistry-fueled interview on UK program Big Breakfast, INXS frontman Michael Hutchence cheated on his long-term girlfriend Helena Christensen with British rock journalist and television presenter Paula Yates.
The four women in Michael Hutchence's life. Post continues after podcast. 
Immediately, the cheating scandal spawned a very public wrangle.
From Christensen's infamous magazine cover to Yates' public vilification of her ex-husband, Boomtown Rats frontman Bob Geldof, the tabloids were awash with stories about the new couple.
But behind the scenes, Hutchence and Yates' relationship was far from what the tabloids portrayed.
Now, new documentary Mystify: Michael Hutchence has delved into the life and relationships of the late singer.
Richard Lowenstein, who created the documentary and directed a number of film clips for INXS, spoke to Mamamia's podcast No Filter about how Hutchence fell "very hard and fast" for the British television presenter.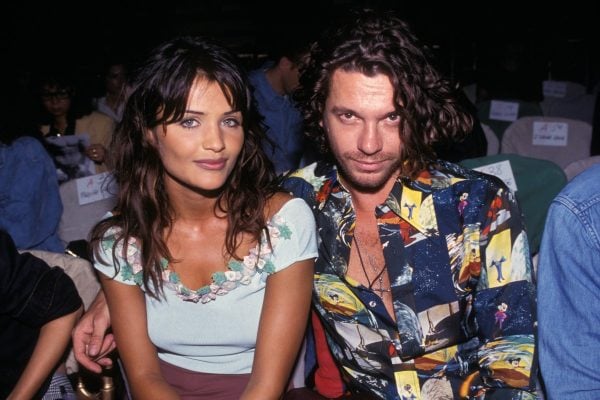 According to Lowenstein, following the divorce of Hutchence's parents, Kelland Hutchence and Patricia Glassop, Hutchence was drawn to the idea of a family.
For Hutchence, the fact that Yates had three young children with Geldof – Fifi, Pixie and Peaches – was very appealing.