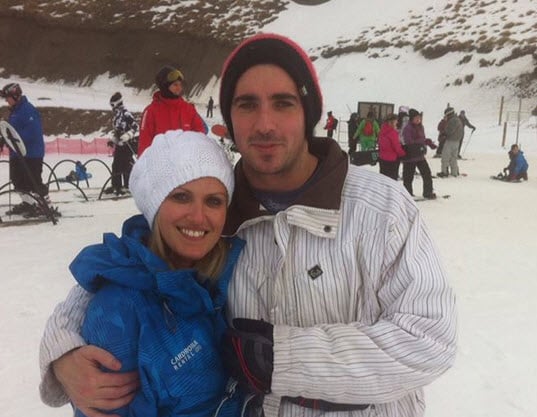 Michael just admitted the truth.
We watched their 'marriage' fail on Monday night, as Michael and Roni officially split up on the reality TV show Married at First Sight. They were the first of the couples to split so far.
Saying it came as a surprise would be a lie – the newly weds have been on the rocks for a while. But still, it was sad to see a couple officially break up on a show hoping to unite partners for life.
But, sadly, that is known news – we know that Michael and Roni didn't make it and when the show ended both were single bachelor and bachelorette. But what about now – what about a year on from the show and the split?
Well, we know where both are at in their love lives. Michael is…single. He admits Roni being married previously did have a big impact on his decision.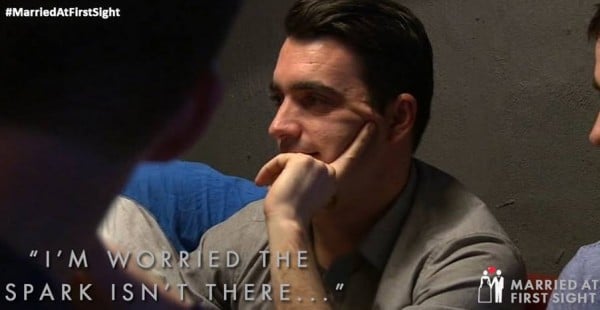 "I don't expect to find a girl who hasn't had any relationships but I think Roni having been married and it being reasonably recently it just put us in different mind frames as to where we're at in life and how we wanted to get to that next stage of life," the 32-year-old told AAP.
He continued to tell them, "for me, maybe I want to find somebody and then develop this big friendship between us and travel still and do heaps of other things in life whereas maybe Roni, in my opinion, was more ready to settle down quicker."
It sounds like perhaps Michael wasn't quite ready for the marriage he signed up for (with anyone).
And as for Roni. She told Popsugar, "I am very single. I haven't been looking for love, I'm trying to adopt the mantra that love will find me."
So now we know where both Michael and Roni are at in their love ventures, what about the one huge thing they lied about and faked while on the show...? (Post continues after the video...)
Michael and Roni have both admitted that they pretended to sleep in separate rooms while on the show, when in fact they shared a bed right away. Why? Out of respect for Roni's family.
"We basically made out that we didn't share a bed for a while ... out of respect for Roni's family - her, her Mum and her grandparents," Michael told AAP.
"I'm a new person in Roni's life and to have her parents watch an episode and see her jumping into bed with a guy that she doesn't really know, she felt that it was a bit disrespectful to them."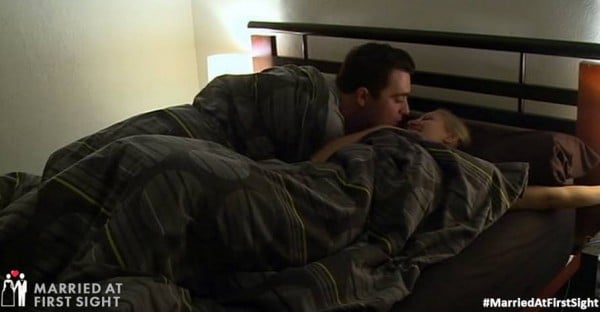 Roni told Popsugar, "I was saying to Michael, 'My parents and grandparents are going to be watching this show.' He suggested, 'Why don't we stage it, and I'll sleep on the couch, not the bed.' Out of respect. I was able to share the bed with him and not necessarily have anything happen, but I was worried about how it was going to be shown! I mean, I've got 80-year-old grandparents watching this."
Roni also said she thinks the show should go to air closer to the time it's filmed because a year is a long time to not be allowed to let anyone know what's going on in your life and to keep the outcome secret. She also admitted it had meant she was too scared to try and date within the last year.
So one couple bites the dust - we wonder who will be next to go...
What do you think about the idea of marrying someone at first sight?
SCROLL THROUGH to see some Married at First sight snaps...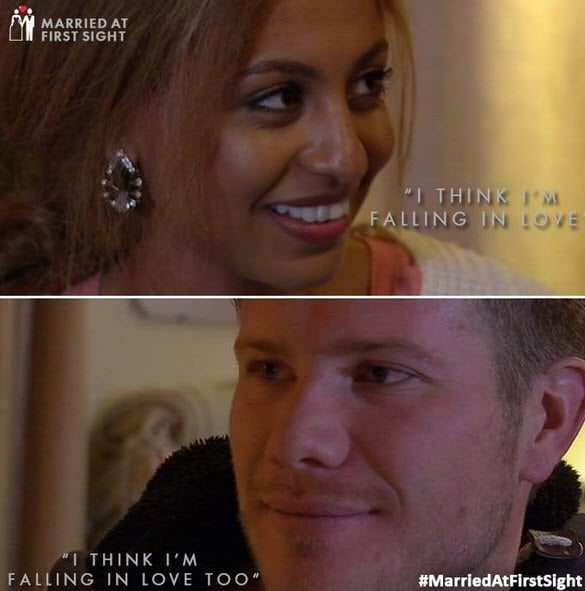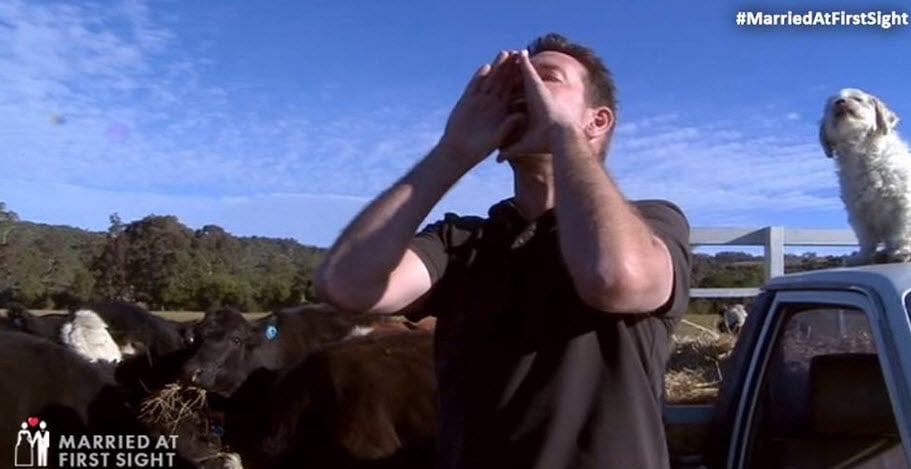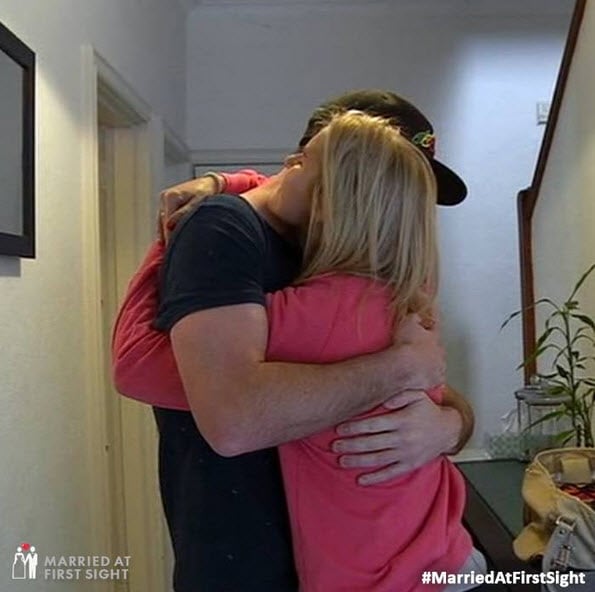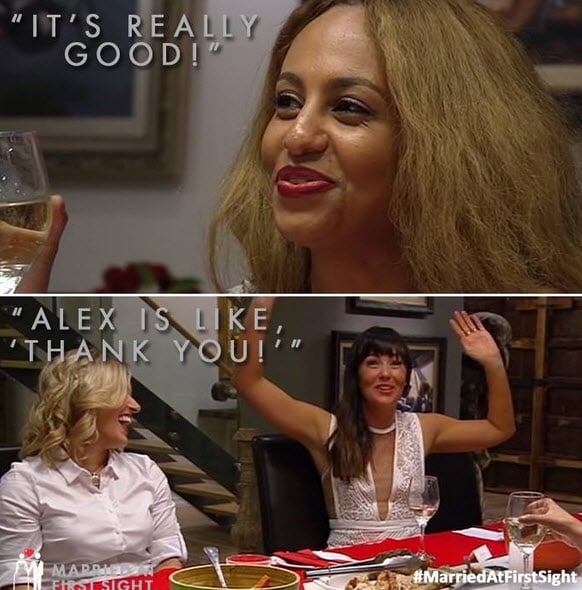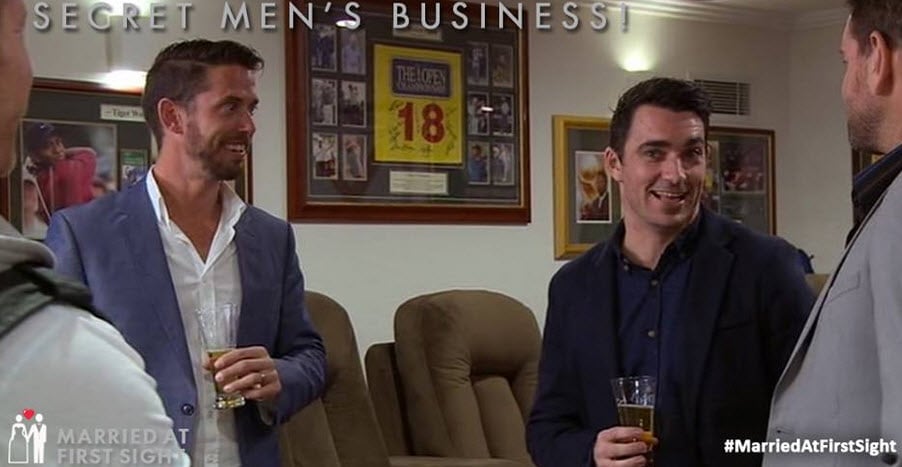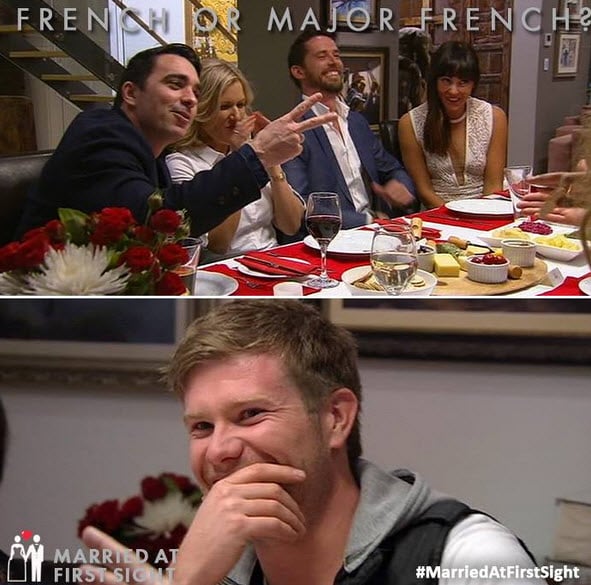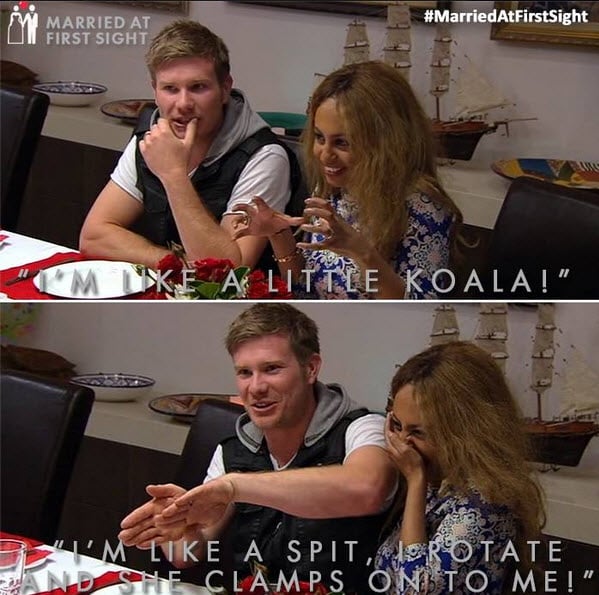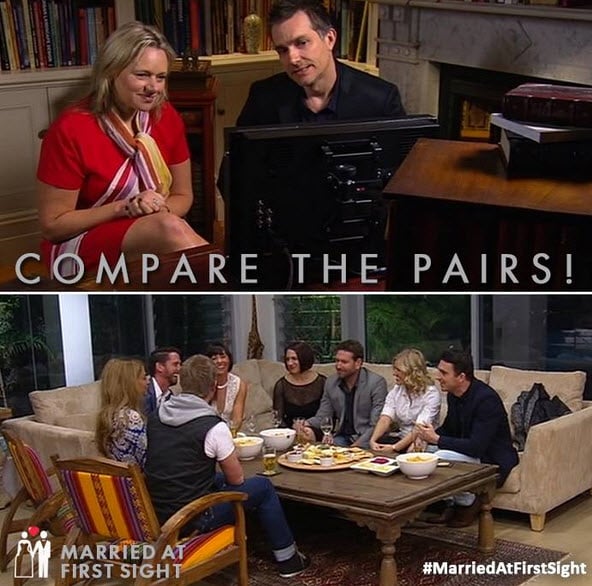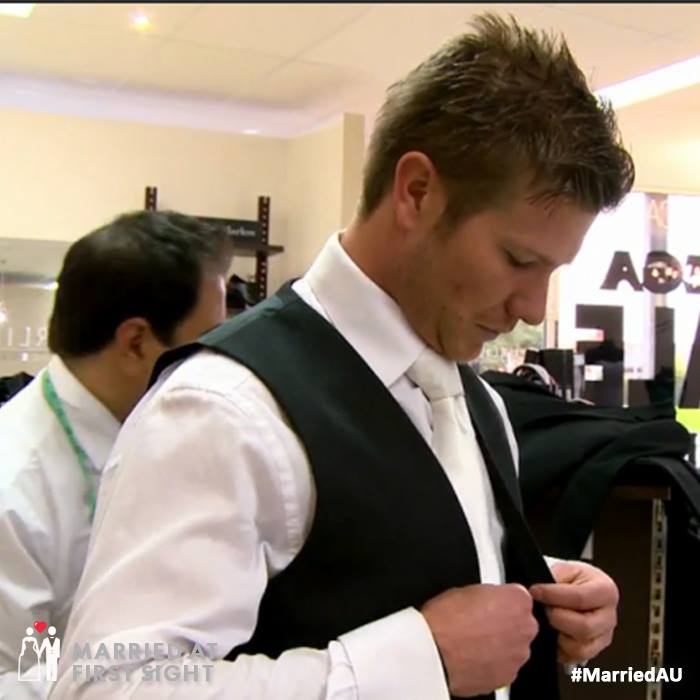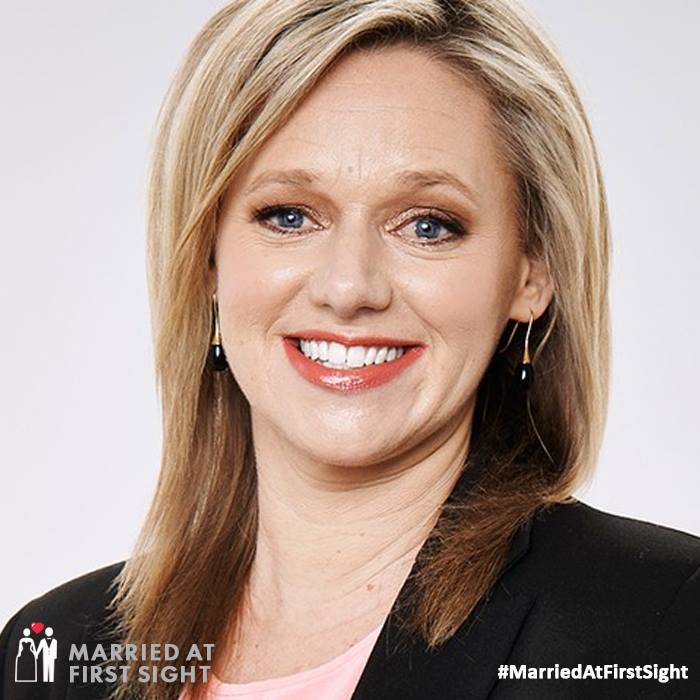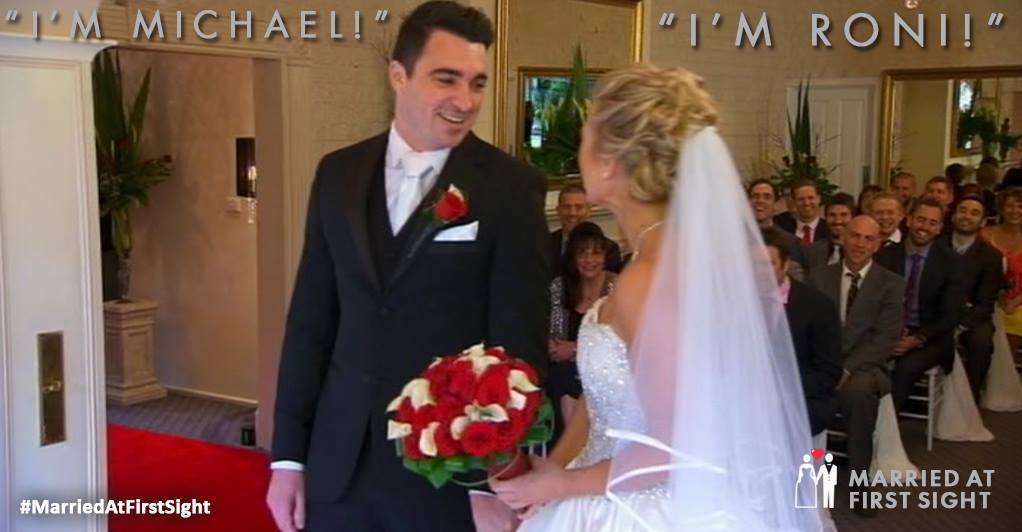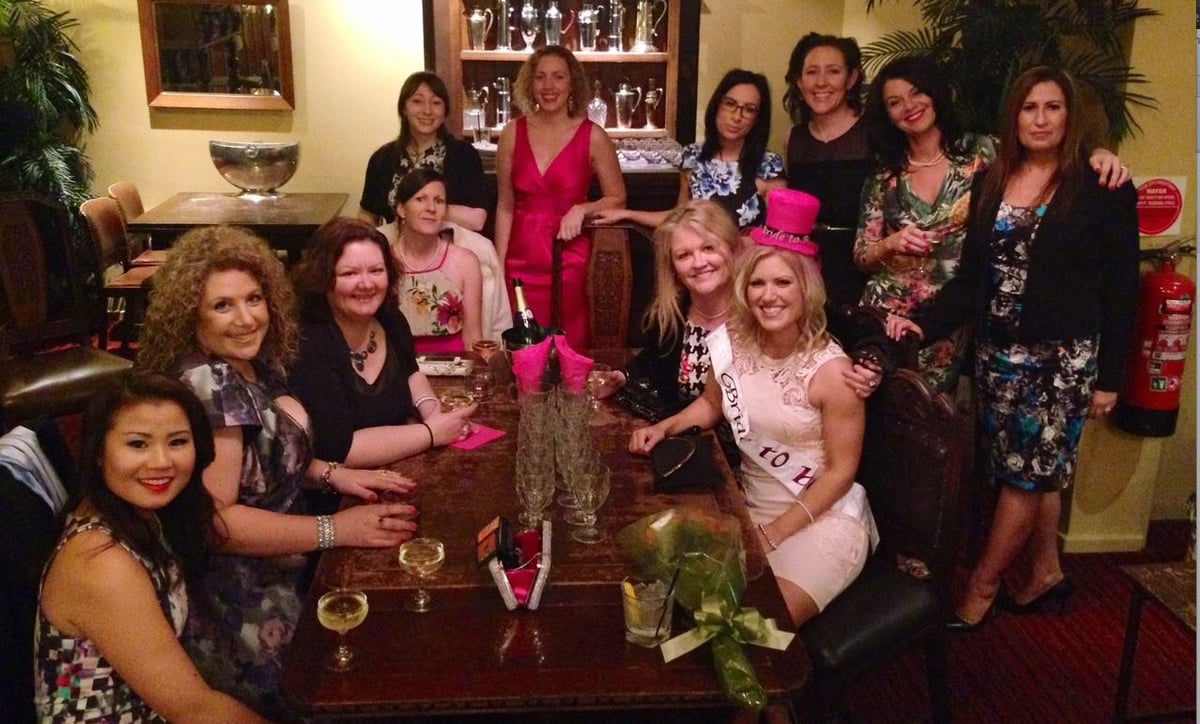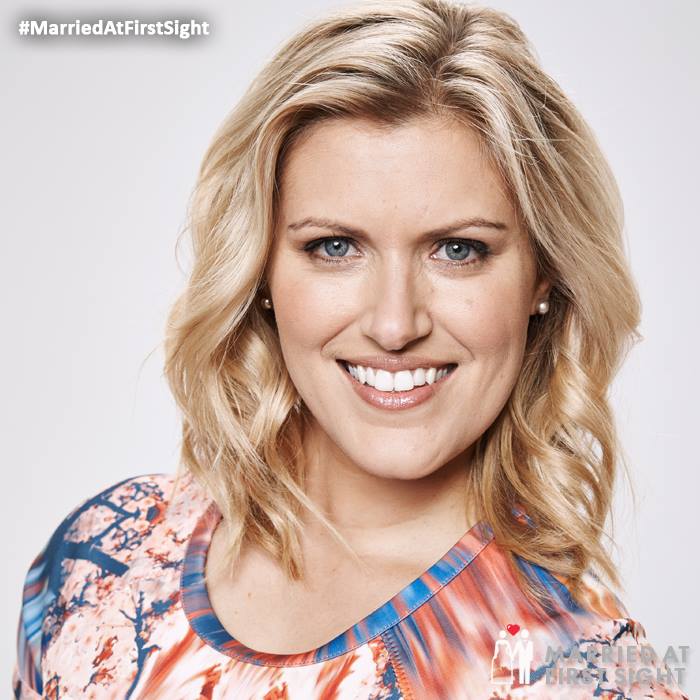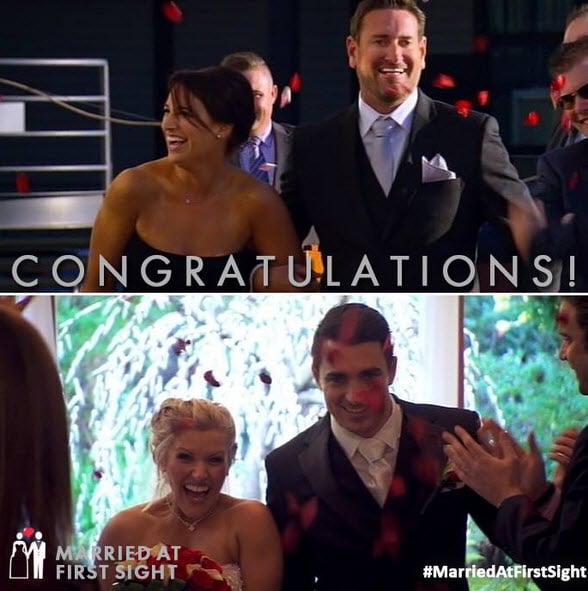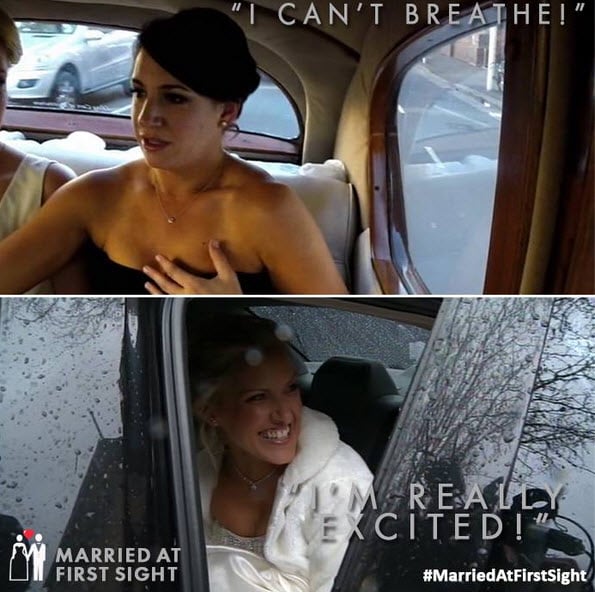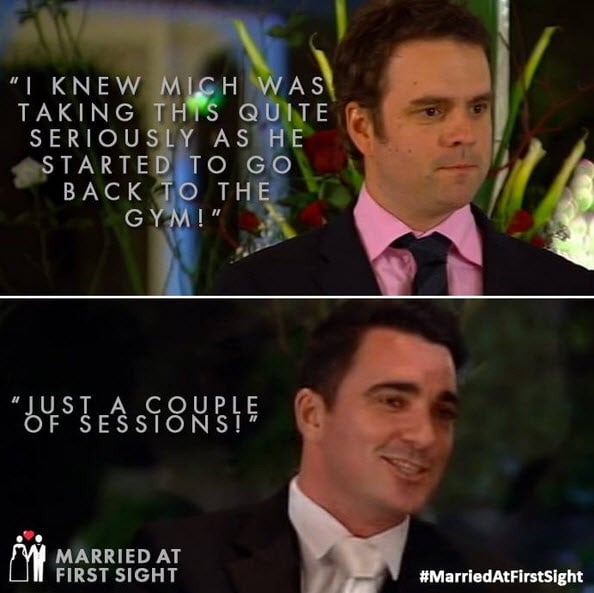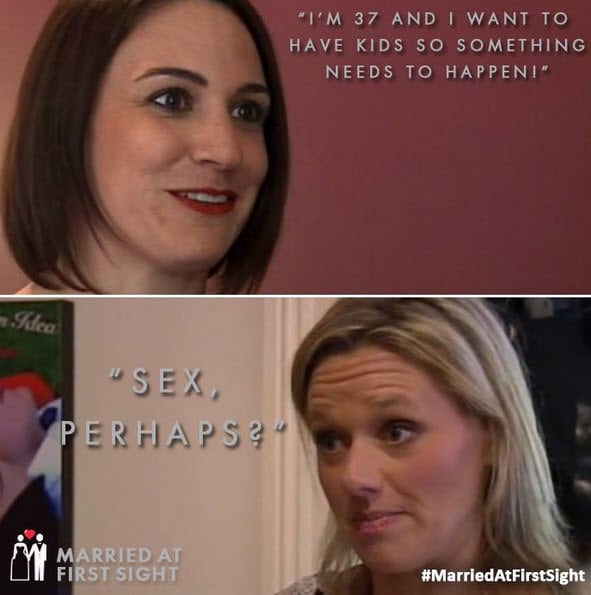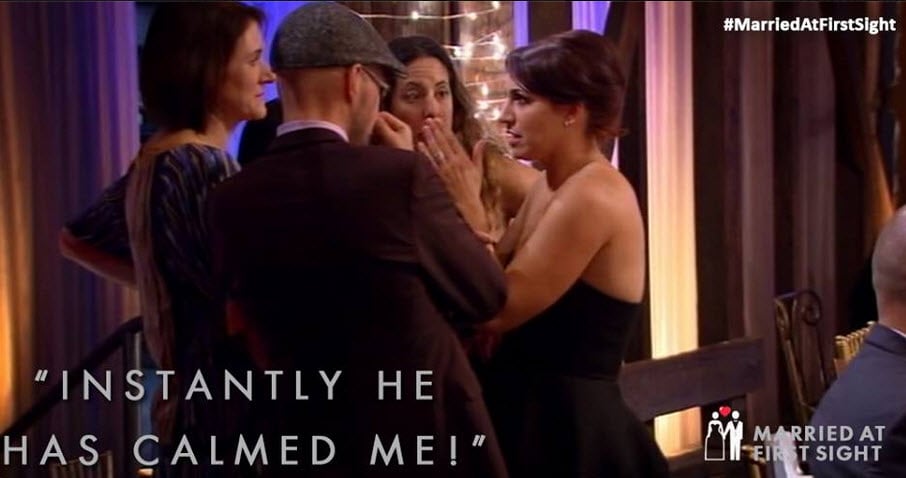 Want more? Try:
"The reason Married at First Sight is set up to fail."
"Married at First Sight's Lachlan is being chased by women from all over Australia."