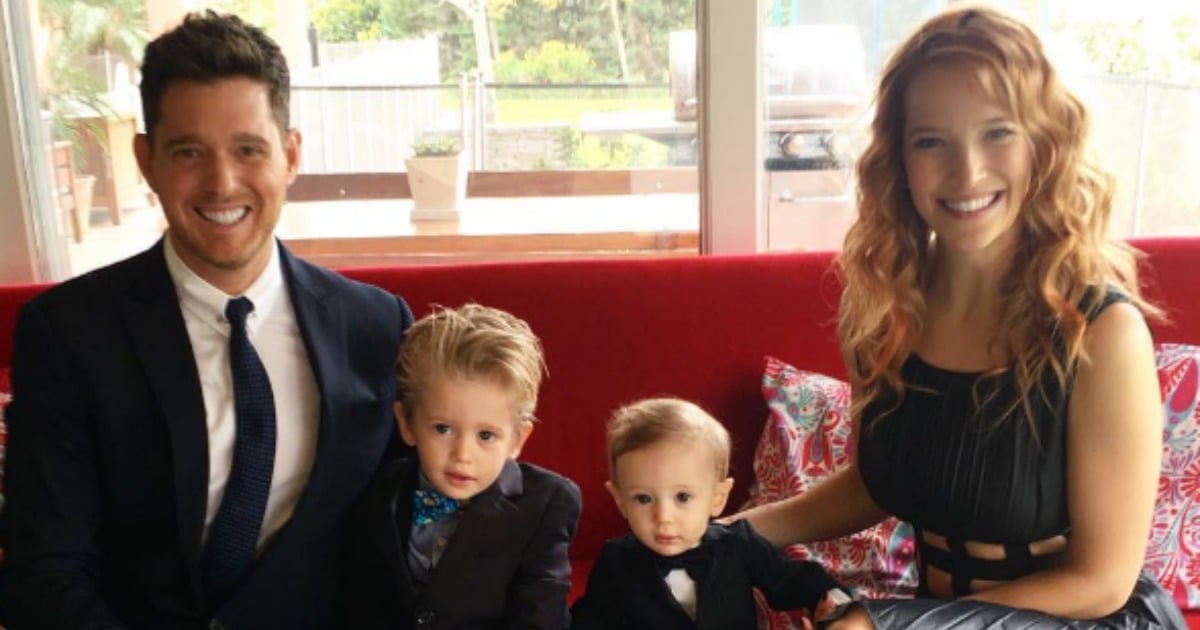 Micheal Buble's three-year-old son has been discharged from hospital and will spend Christmas surrounded by his family after undergoing his very first round of chemotherapy.
In November, Noah was diagnosed with liver cancer and has been receiving treatment since then.
It is believed the three-year-old has an operation scheduled for late December, The Sun reports, but for now has been deemed well enough to spend Christmas with family in California.
According to the Mirror, an Argentinian new site said it was a successful first treatment.
"This is without doubt the best present for his parents and the relatives who have been helping them out since they learnt about his cancer diagnosis.
"To celebrate this good piece of news, the artists' families will travel to the United States to spend Christmas with Noah and make it one of the most special Christmases they have had together."
The family usually spend Christmas together in Vancouver, but are tweaking their plans sightly this year.
Both Micheal, 41 and wife Luisana, 29, made Noah's diagnosis public on November, releasing a statement on Buble's Facebook page.
"We are devastated about the recent cancer diagnosis of our oldest son Noah who is currently undergoing treatment in the US. We have always been very vocal about the importance of family and the love we have for our children," it read.
"Luisana and I have put our careers on hold in order to devote all our time and attention to helping Noah get well. At this difficult time, we ask only for your prayers and respect for our privacy.
"We have a long journey in front of us and hope that with the support of family, friends and fans around the world, we will win this battle, God willing."