Just days after bringing his injured son home from hospital, the famous family have some news.
Michael Buble, the Canadian singer with the voice of an angel, has taken to social media to announce some ridiculously happy family news.
Buble, 39, and his wife, 28-year-old Luisiana Lopilato, are expecting their second child.
You can watch the pregnancy announcement below. Post continues after video.
Buble and Lopilato have a 22-month-old son named Noah, who was recently injured in a home accident that left him with burns over his face. Noah has just returned home from hospital after the incident.
Buble has opened up about his desire to have lots of children in the past, saying that if he and his wife struggle to conceive naturally, they will adopt.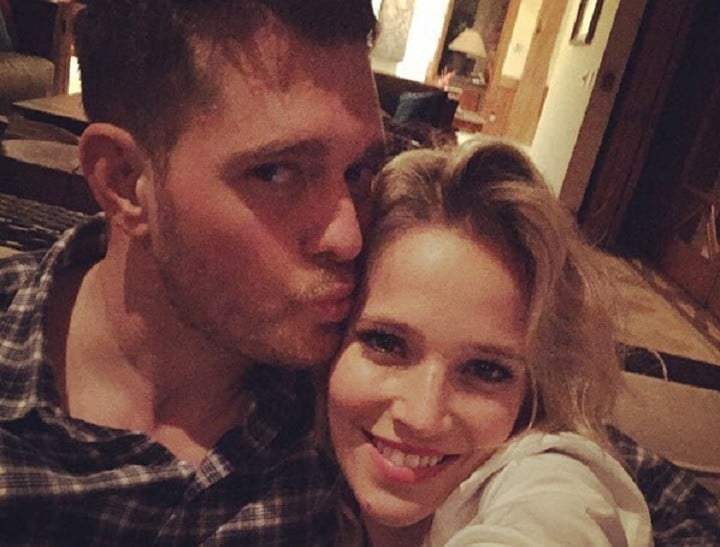 "Me and my wife would really love to have three or four, five [kids], if we're blessed to do that," Bublé told People.
"And if we can't do it naturally, then we'll do it another way — we'll adopt."
Congratulations to Michael, Luisiana and Noah.
Click through the gallery below for photos of the Buble family.