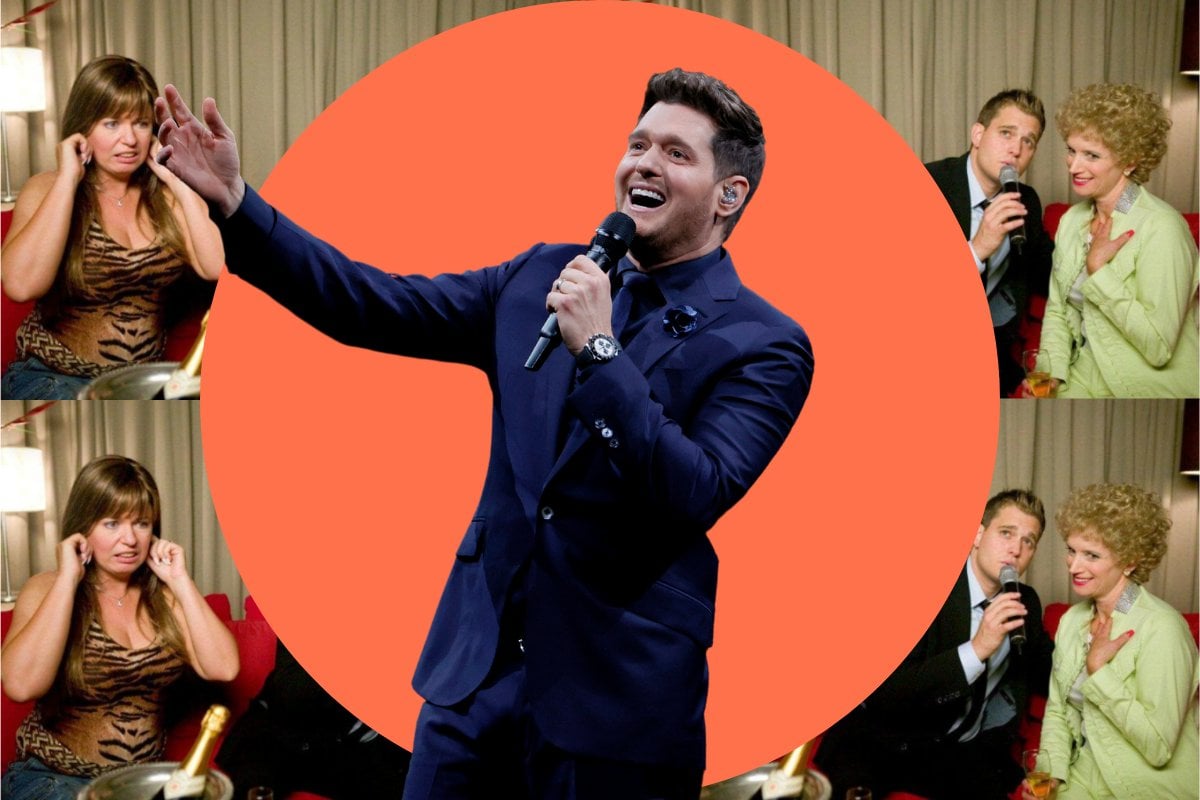 Michael Bublé is more than a household name.    
He's an institution. A feeling. A vibe.
A crooner with an incredible voice and the ability to laugh at himself, Bublé provides the perfect soundtrack to a chilled night on the couch or a bustling dinner party with friends. 
He sells out packed arenas, but makes you feel like you're the only person in the room. He's the reluctant 'King of Christmas', who once starred in one of the greatest Aussie movies of all time. 
But most of all, Michael Bublé is an incredible entertainer who has stood the test of time. 
Bublé's latest album Higher debuted #2 on the ARIA chart and in November and December 2022, Bublé will finally return to Australia for his Higher tour, presented by TEG Dainty. Featuring brand new music from the album, including singles 'I'll Never Not Love You' and 'Higher', tickets are now available only through Ticketek. 
Watch: the Official Music Video for Michael Bublé's Higher. Post continues below.
Here are the 5 most iconic moments from Michael Bublé's career. 
1. The Canadian Prime Minister lead him to his first big break. 
Michael Bublé is nothing if not persistent. 
Bublé grew up in Burnaby near Vancouver. When he was 18, he entered a local talent contest and won. He was later disqualified for being underage, but the contest organiser then entered him in the Canadian Youth Talent Search, which he also won. 
For seven years after this, Bublé performed wherever he could including clubs, conventions, cruise ships, hotel lounges and shopping malls.
One time he performed at a party where Michael McSweeney, an aide to former Prime Minister Brian Mulroney, happened to be. McSweeney showed a copy of Bublé's self-funded independent album to Mulroney and his wife, and Mulroney asked Bublé to perform at his daughter's wedding. 
In the crowd that night was multi-Grammy Award-winning producer and record executive David Foster. 
While Foster was initially concerned that Buble's "jazz sound" wouldn't sell, after the singer moved to LA and raised $500,000 to cover production costs, Foster relented. 
The rest, as they say, is Bublé history. 
2. He met Emily Blunt at The Logies. 
Image: Getty.