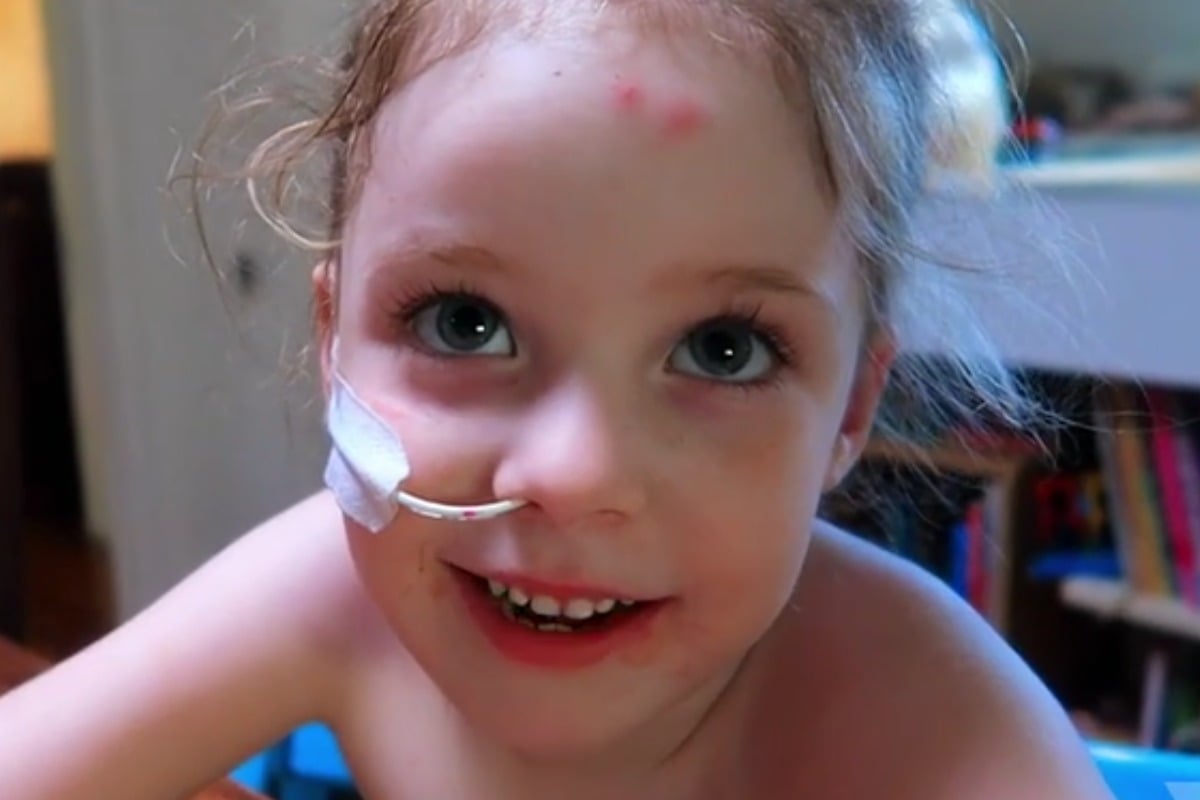 Like so many four year olds, Mia Wilkinson loved visiting the playground and playing with dolls. She was happy-go-lucky and healthy, just beginning to learn how to ride a bike.
Then one fateful night in October 2017, Mia complained to her parents Amy and Peter of a stomach ache.
"About 5pm she threw up," her mother Amy recalled on Channel 7's Sunday Night. Amy and Peter put Mia to bed, assuming gastro, but by Saturday morning her parents knew something wasn't right.
Amy and Peter Wilkinson share Mia's story on Sunday Night. Post continues below audio.
A trip to the doctor confirmed gastro, but by the afternoon Mia was much worse. They took her straight to the emergency room.
Mia, now 6, was diagnosed with a standard case of flu and was told to go home and get some rest.
"We sort of had this gut feeling [that something more was wrong]," Amy said. "Should we have been louder? But we're not really pushing people."
A day later, Amy went to check on her daughter, who had been in bed all day, lethargic, not eating or drinking. That's when Amy noticed a light purple rash on Mia's legs.
"If she wore leggings, I wouldn't have seen it," Amy said through tears. "I would've put her to bed and she shares a room with [eight-year-old sister] Ellie and that would just be horrible."
They again rushed to hospital and it became very clear Mia needed immediate medical attention. After seeing Mia, a nurse beckoned them straight in, then medical staff were "everywhere", Peter said.
"She had influenza A, influenza B, RSV, which is another virus, [and] invasive strep A bacterial infection which resulted in sepsis," explained Amy.
Her lungs were struggling and her organs were shutting down, so doctors needed to intubate her.