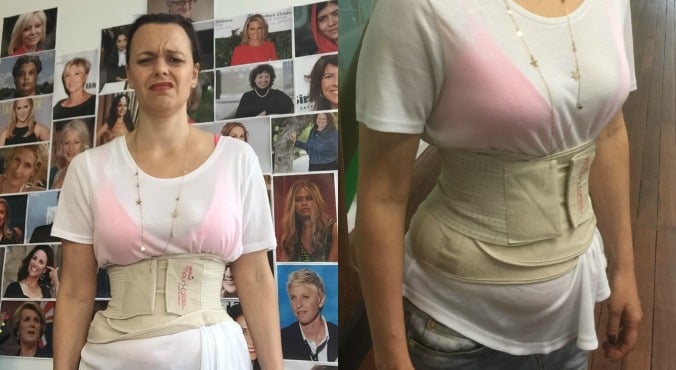 Image: supplied.
The modern version of the corset – "waist trainers" – claim to slim and define the mid-section. They've been spruiked by everyone from Jessica Alba to, well, basically the entire Kardashian Klan despite concerns from health experts.
When one came into the office, Mamamia Women's Network Content Director and co-founder Mia Freedman decided to take one for the team and try it on.
Spoiler? It didn't look fun. At all. (Post continues after video.)
No, it didn't instantly turn her into a Kardashian.
"Oh my gosh, I need to explain to you how it feels, I just can't breathe, it makes me not want to talk which is a terrible thing for me," she says.
But it does more than just reduce your speaking ability. Over time the corset actually pushes your internal organs down and your ribs together, which can have some more serious – and immediate – consequences.