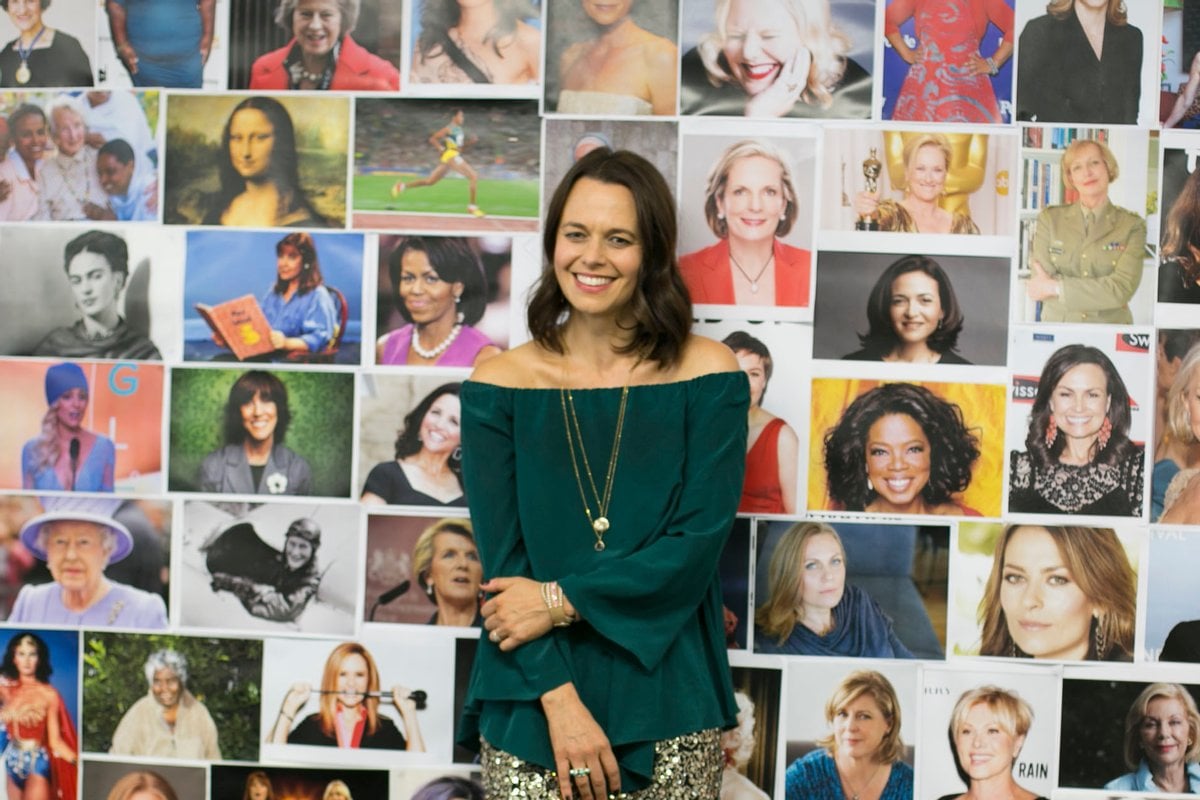 I'm watching six of the most powerful, successful and brilliant female comedy actors in the world sitting around a table. They are lit beautifully. They are also all beautiful. Incredibly so.
Pamela Adlon (Better Things), Issa Rae (Insecure), America Ferrera (Superstore), Emmy Rossum (Shameless), Kathryn Hahn (I Love Dick) and Minnie Driver (Speechless)..... these women are at the top of their game. 
They all star in award-winning TV shows. Two of them also write and direct their shows as well as starring in them and they've been brought together by The Hollywood Reporter for a roundtable to talk about their work.
I know their actual ages range from 30 to 50 because I looked it up, but they all look to be in their early 30s. 
The largest woman is around size 10, the rest appear to be size 6-8. They are styled in a palette of flattering, nude and blush tones that compliment their immaculate hair and makeup, no doubt after having spent at least two hours in a chair having it professionally done before the shoot.
Their job, you know, isn't just to be brilliant actors, they also have to look exceptionally pleasing to the eye of viewers. And they all do.
The interviewer takes a breath. "I want you each to tell me the worst, most humiliating thing that has ever happened to you as a performer."
Great question. 
The women laugh nervously and widen their eyes, all instantly reliving those moments that made them feel the smallest. The worst. The most mortified. 
One woman describes doing a scene where her modesty patch slipped off and her male co-star was 'forced' to look at her pubic area. Another tells a story about how her size 10 feet were too big to fit into the shoes that had been provided. A third cringes visibly as she explains how she'd had to wear fake braces for a role and when they were taken out, she kept accidentally drooling. The next woman describes having to do a scene with a male actor who was shorter than her and instead of getting a box for him, the director made someone dig a hole for the actress to stand in because she was 'too' tall.
So essentially, the most embarrassing moments in the professional lives of these exceptional women are all about their bodies or bodily functions not conforming to beauty standards.
Curious, I flick to the next video which is a roundtable with their male equivalent - six of the most powerful and successful men in comedy shows.