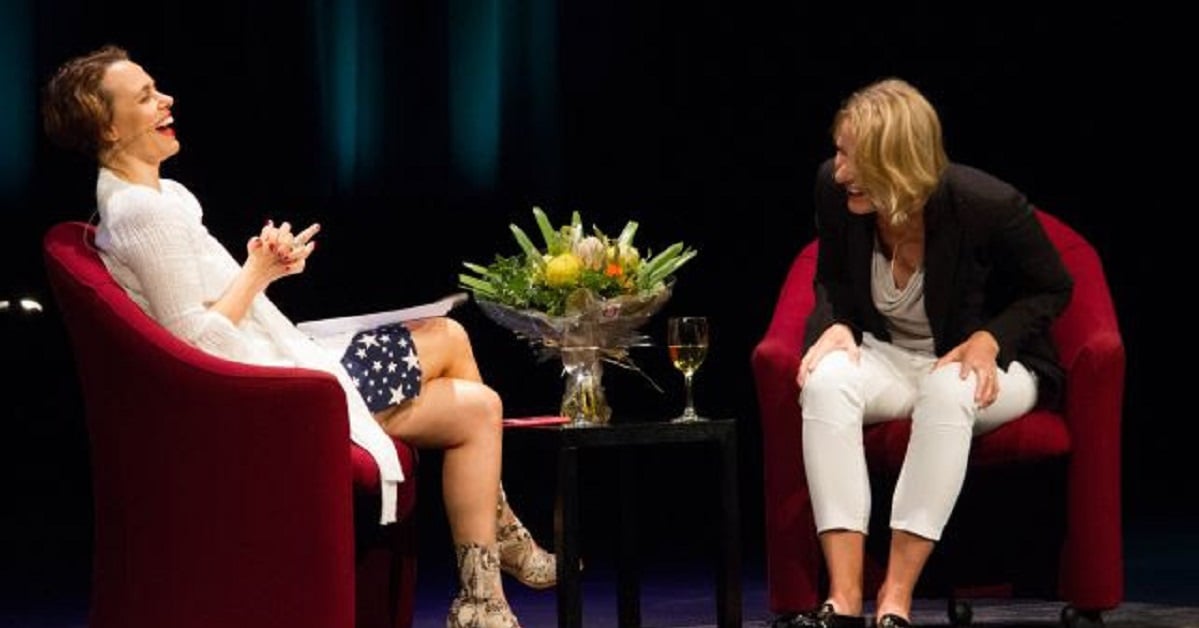 At first I thought I was hearing things.
When someone in the audience started shouting at me, it took me a moment to realise someone in the audience was shouting at me.
I'd been having such a great time until that moment. On stage at a special event organised by the Brisbane Writers Festival, interviewing Elizabeth Gilbert, one of my favourite writers and women.
The brief had been pretty loose. I knew Elizabeth's work so well I didn't really need one. Author of Eat, Pray, Love and The Signature of All Things as well as her most recent book about creativity, Big Magic. I'd devoured them all.
I was also a fan of her Facebook page where she's taken on a bit of a modern Oprah role in building a community of creatively minded people who want to be better. Better at living their lives, better and doing what they do.