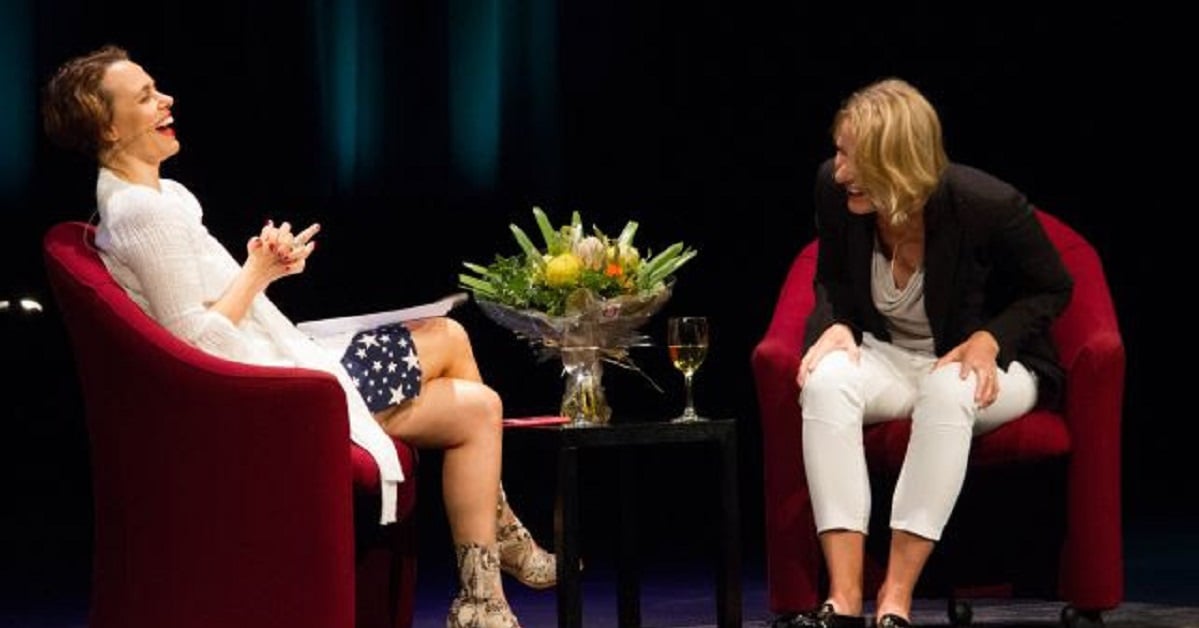 At first I thought I was hearing things.
When someone in the audience started shouting at me, it took me a moment to realise someone in the audience was shouting at me.
I'd been having such a great time until that moment. On stage at a special event organised by the Brisbane Writers Festival, interviewing Elizabeth Gilbert, one of my favourite writers and women.
The brief had been pretty loose. I knew Elizabeth's work so well I didn't really need one. Author of Eat, Pray, Love and The Signature of All Things as well as her most recent book about creativity, Big Magic. I'd devoured them all.
I was also a fan of her Facebook page where she's taken on a bit of a modern Oprah role in building a community of creatively minded people who want to be better. Better at living their lives, better and doing what they do.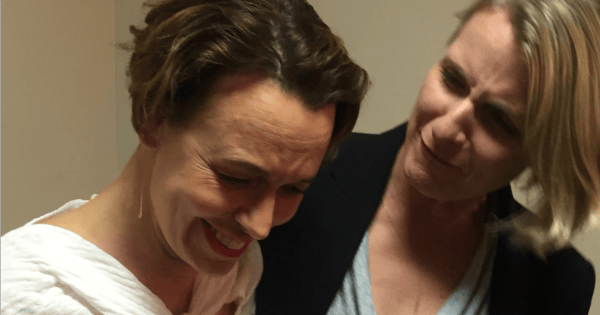 Even though I'm super-familiar with all her work, I studied like a maniac in the 48hrs before the event, listening to interviews she'd done, re-listening to my own interview with her for my No Filter podcast last year:
And going back to revisit some of the Facebook posts she's written that most resonated with me and – I assumed – other women.
There were about 500 women in the audience and Liz and I had about an hour or so to talk. I never look at notes when I'm interviewing someone. I find it breaks your connection. And it gets in the way of you really listening to what they're saying and then asking follow up questions based on their answers.
For the first 40 minutes we'd spoken at length about her books, about the creative process, about dealing with criticism…..I summarised a lot of it in a post I wrote on the plane home which you can read here:
11 Things I Learned From Liz Gilbert Last Night.
Then I started asking her about some of the things she writes about on Facebook such as her brilliant genius post about the differences between a hobby, job, career and vocation.
Another post which I haven't been able to stop thinking about for months was this one, where she chided women for saying "that's so sad" about women who have had visible plastic surgery. I found that idea challenging (probs because I say that a lot) and it really forced me to examine why I say it and whether I should stop.
So I was asking her about this and she was answering in her signature engaging, no bullshit style when I heard a woman shouting out from the audience.
"We didn't come to hear Elizabeth talk about this body image rubbish, we came to hear her talk about creativity!"
I squinted to see where she was because the house lights were down and the stage lights were so strong it was almost impossible to see anything beyond the edge of the stage.
Hey Mia: How do you deal with your haters? (post continues after video)
I was so shocked I can't tell you. Or rather I can tell you: I felt like I'd been punched in the stomach. I heard the audience murmur and groan but I wasn't sure whether they were doing that because they agreed with her or disagreed with her.
And instantaneously, I lost all my confidence. My face fell and my words evaporated. Of course later I would think about all the things I could have said like, "Oh I'm sorry are you speaking for the entire audience or just for yourself?" but I'd been lulled into such a feeling of warmth and buzz from the chemistry I thought I had with Elizabeth, it all just popped like a balloon and I was totally thrown.
Elizabeth, being the pro she is, quickly said something perfect like "Oh, we've spoken a lot about creativity but that was just a little detour we made…" while I quickly looked at my sheet of paper with a couple of words on it for the first time that night.
Listen to Mia Talk about her experience on the latest episode of OutLoud:
I stuttered out a question about the role of fear in the creative process and bless her, Elizabeth saw how shaken I was and just spoke for 10 minutes straight until I could get my shit back together.
Which I eventually did. Such an interesting experience in hindsight and it made me understand even more why Liz no longer does book signings after her events; there's just too much of other people's energy that gets directed at you.
The real shame is that I was about to ask Liz about having Botox – we'd been talking about it backstage, she told me she'd had it and I'd asked if we could talk about it during the interview. She'd said "sure" and that's what I was coming to.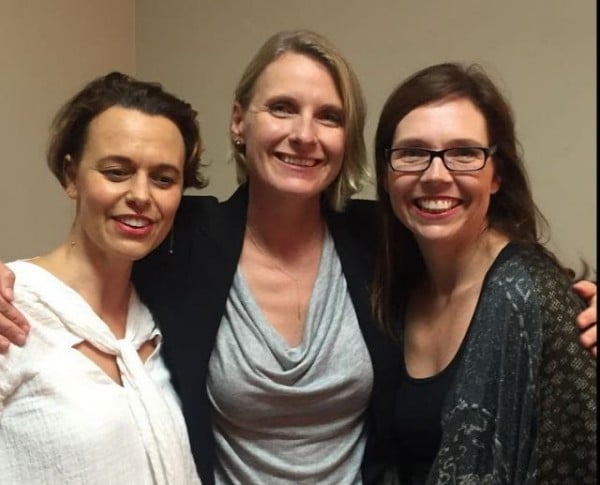 Rude lady meant that never happened. Bummer, huh?
In the scheme of life, it was not a big deal. My beloved Bec Sparrow was there as my wing woman and we went out to dinner together afterwards and I knocked back two glasses of prosecco and a giant bowl of pasta which made me feel better. Actually, Bec made me feel better. She always does.
This post is part of Mia's weekly personal email newsletter, Hey Mia. For the whole version, which includes exclusive behind the scenes shots and links to her reccommended reads, videos and podcasts for the week, subscribe for free here.