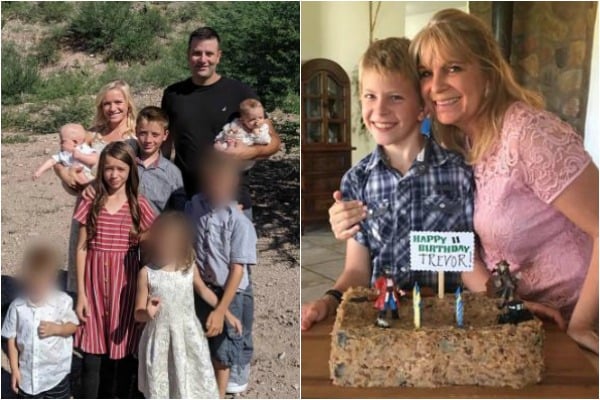 On Monday, a convoy carrying nine members of a Mormon family were massacred in Mexico.
Three mothers and their six children including six-month-old twins were found alight in a bullet-ridden vehicle in the country's north.
A total of three cars were fired at by gunmen in the middle of the day, with eight children surviving the attack. One, a 13-year-old, hiked for six hours back to his family to tell them what happened.
Today did a story about the history of the family. Post continues after video.
Devin Blake Langford watched his mother and two brothers die before hiding his other siblings in the bushes – covering them with branches to keep them safe before he left for help, reported CNN. When he didn't return as it started to get dark his sister, nine-year-old McKenzie, who'd been shot in the wrist, set out to look for him. She walked for four hours before being found by rescuers.
Meanwhile, the other children hid for 10 hours in the barren landscape. Five are in hospital with injuries, but their conditions are stable.
The slaughter shocked the world, with 200 shell casings found at the scene. Why would a family be brutalised in this way?