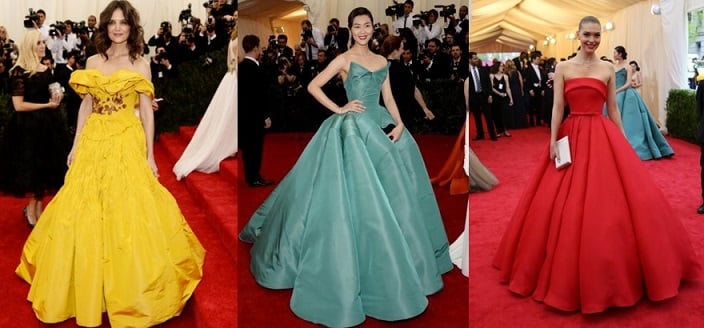 The Met Gala is underway right now. And here, here are the frocks…
At $25,000 dollars a ticket and one of the most exclusive social events of the year – The Met Gala shows off the showcase of frocks to be the envy of anyone who looks at them.
The Costume Institute Gala, also known as the Met Gala is finally here.
The ball, which is the Oscars of the fashion world, is happening right know at the Metropolitan Museum of Arts in New York and it involves celebrities from all over the globe wearing out-of-this-world-incredible gowns.
This year, the likes of Kim Kardashian, Lupita Nyong'o, Emma Watson, Amanda Seyfried, Taylor Swift, Margot Robbie and Olivia Munn took to the red carpet.
CLICK THROUGH this gallery of red carpet Met Gala photos…