On the eve of her first day on the job at KIIS FM, Meshel Laurie penned a damning Facebook post about her treatment by the Nova network.
The post describes how Nova treated Laurie — who hosted three number-one shows over the course of her 15 year career at Nova — like "a disposable dish rag and a fool."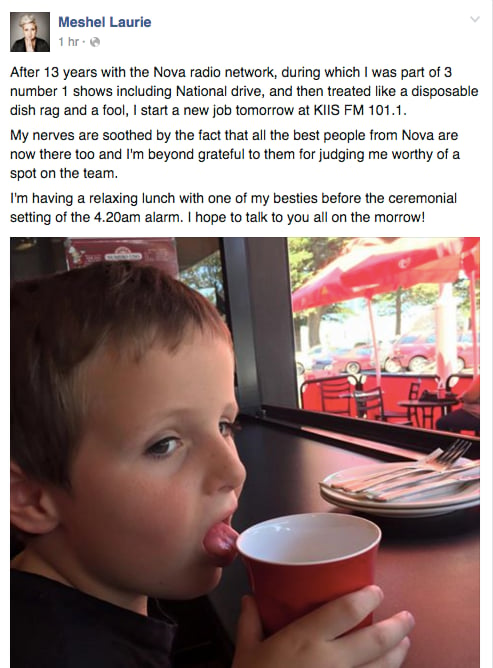 Laurie started working for the Nova network in 2002, and most recently co-hosted Nova 100's Melbourne breakfast radio show Meshel & Tommy alongside comedian Tommy Little.
Beginning this morning, she will join Matt Tilley as the new 2016 breakfast host for KIIS 101.1 Melbourne — and it appears the KIIS network will be thrilled to have her.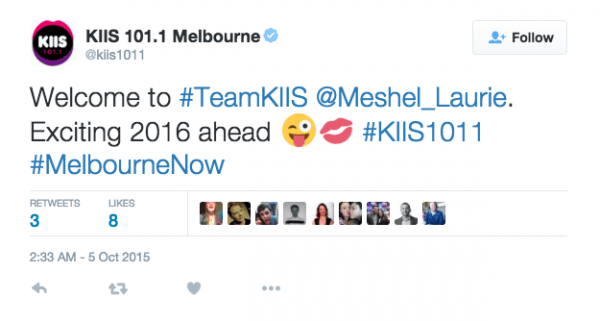 Chrissie Swan will replace Meshel on the Nova's 100 breakfast show in 2016.
We wish both women luck in their new roles.
Watch Meshel Laurie take a tour of the amenities at KIIS FM here: