When John Ramsey appeared on Dr Phil last month, he said it would be the final time he would speak to the media about his daughter's infamous death.
But this morning, the 72-year-old broke his silence and opened up to KIIS FM radio host Meshel Laurie about what has become one of the world's most famous cold cases — the murder of child beauty queen JonBénet Ramsey.
"I tell people that really was probably the worst moment of my life, in that my daughter was gone. My six-year-old child," he told Laurie, speaking of the moment he realised his little girl was missing.
"As a parent, if you have been in a shopping mall or department store and you lose sight of your child for a minute, you just have this panic feeling. That's the feeling I had, and it just didn't go away."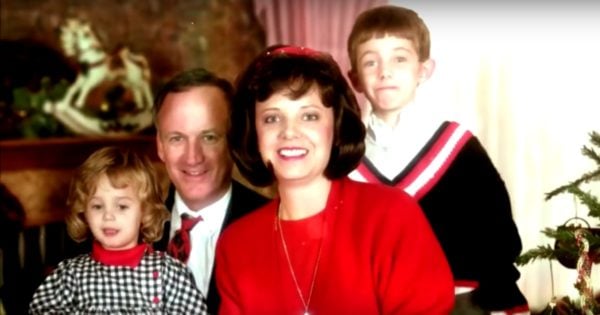 The Ramsey family. Image via CBS.
John discovered JonBenét's body in the basement of the family's Colorado home on Boxing Day 1996, just hours after his wife, Nancy, found a rambling ransom note from a "small European faction" that claimed to have kidnapped their daughter.
"Well, we'd gotten up early, and I was in the upstairs bathroom when I heard Patsy scream my name. I knew by the tone it was something serious," Ramsey told Laurie.
"She had found a ransom note on the stairway and had checked JonBenétt's room. At the same time we immediately called the police."
When questioned by Laurie as to why they involved authorities, when the apparent kidnappers forbade them from doing so, Ramsey said there was "no question".
"I would have called the army if I could have. You want help, you want help now," he said.
"We thought the police knew what they were doing. My question was, 'Are we closing roads? Do we have people at the airport? What are we doing here?' But basically they weren't doing anything."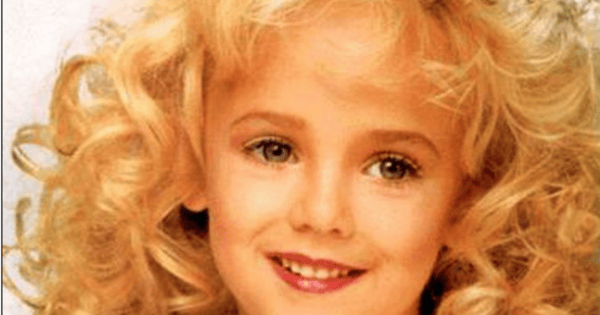 JonBenet Ramsey. Image: iStock.
Ramsey described the moment he found his daughter, lying motionless in the empty wine cellar.
"It was a rush of relief. I thought, 'Thank God, I've got my child back.' But I quickly realised it wasn't good," he said.
The businessman carried the little girl's lifeless body upstairs and lay her on the ground in entry hallway.
"I couldn't say anything. I was just screaming. I guess din't want to admit that she wasn't alive. I hoped that I could revive her or get medical help, but I quickly realised that wasn't going to happen."
The interview, which will continue on KIIS 101.1's Matt and Meshel show over the next two days, adds to the flood of media coverage around the case this year to mark its 20th anniversary.
The renewed interest has spurned a number of high-profile interviews, movies and documentaries, including a controversial three-part programme that pointed to JonBenét's brother Burke as the likely culprit in her death.
The Case of: JonBenét Ramsey speculated that the then nine-year-old lashed out when his sister stole some of his late-night snack, and delivered fatal blow to her head with a torch, forcing their parents stage an elaborate cover-up. Burke has since denounced the documentary.