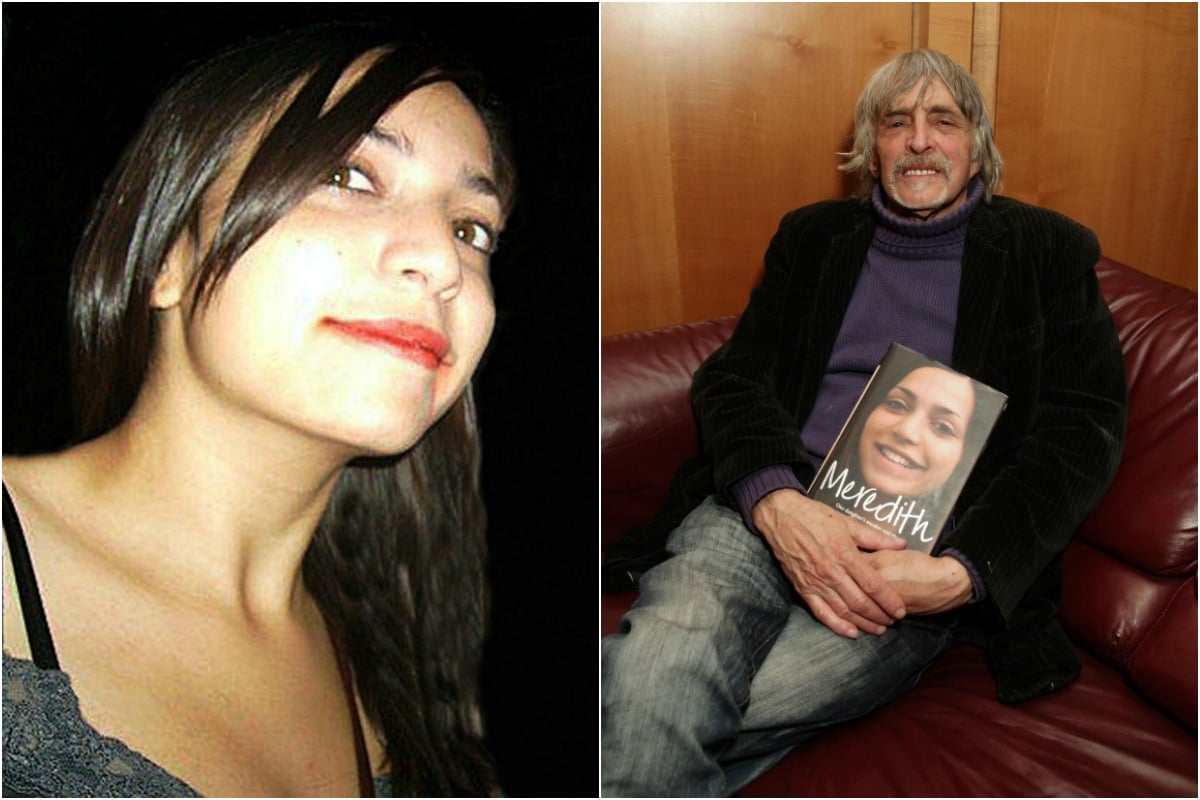 Meredith Kercher wanted to work for the European Union or as a journalist – she hadn't quite decided yet.
The British student moved to Puglia, Italy in October 2007 to get some experience abroad, signing up for modern history, politics and cinema at the local university.
She was caring and witty, she called her mum daily, and she was known affectionally by friends as "Mez."
She was also brutally murdered in her bedroom aged 21, a month after moving to Italy, in a case that would catapult her housemate Amanda Knox onto every front page in the world.
WATCH: Amanda Knox's wrongful conviction was made into a Netflix documentary. Post continues after video.
Thirteen years later – over the weekend – her father John Kercher died in mysterious circumstances after being found outside his south London home in a suspected hit and run.
November 1, 2007.
It was an Italian public holiday, and Meredith had been out with friends. She returned home around 9pm to an empty house.
Her two Italian housemates were out of town, and Amanda Knox had been at her boyfriend's flat, returning home the next morning to find the front door open and drops of blood in the bathroom.
Meredith's bedroom door was locked, which Amanda assumed to mean she was still sleeping.