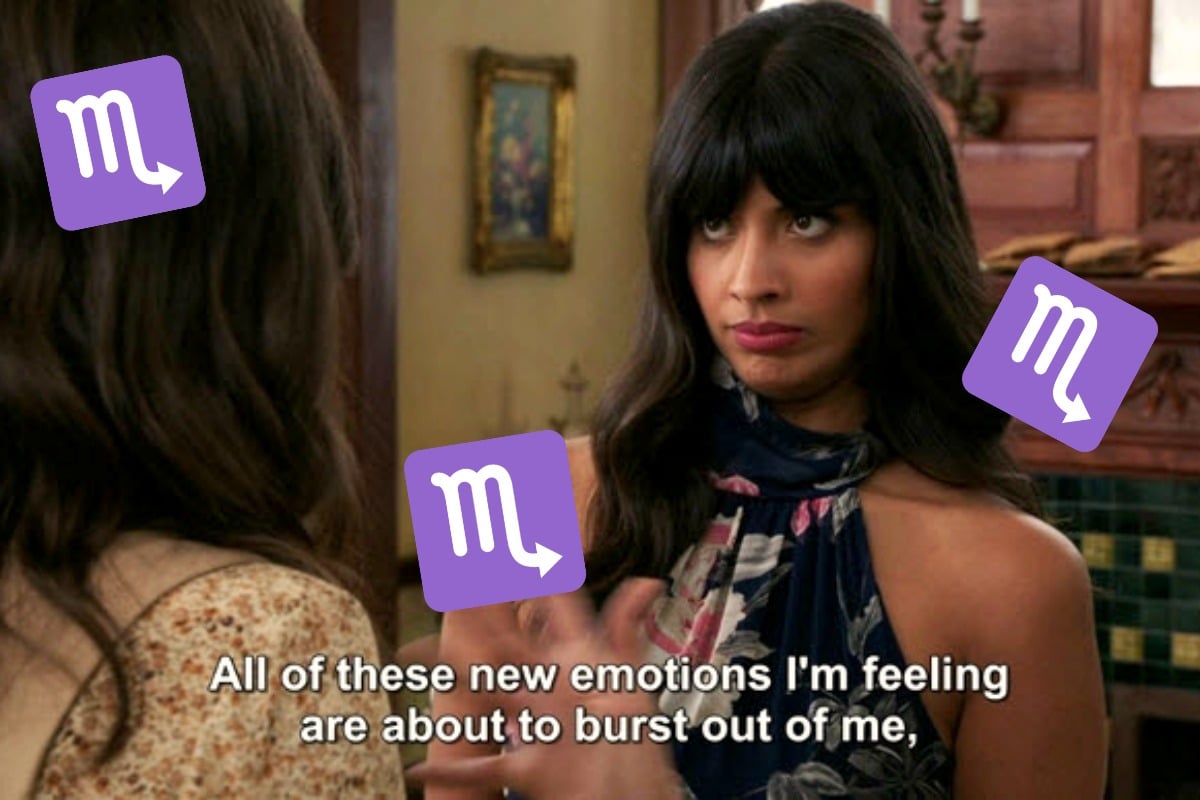 From fake blood stains (a dry-cleaning nightmare) to aggressive trick-or-treaters, Halloween can be a truly terrifying time. But this year, October 31 is going to be so much worse.
Joining forces with the spookiest day of the year is a fun little astrological event called Mercury Retrograde, and this month it's in the house of Scorpio, AKA the Zodiac's most… passionate intense of signs.
Needless to say, it's going to be wild.
An almost scientific examination of what each star sign is like at work. Post continues below.
From October 31 to November 21, the powers of Mercury Retrograde will be felt in full force.
In astrology, Mercury represents communication and expression, and when the planet is in retrograde (AKA moving backwards), this cosmic action wreaks havoc by misconstruing messages, causing confusion, and creating general misinterpretation. It's also a time when problems you thought you had dealt with, rear their ugly heads again.
Some astrologers, like Astrology Zone's Susan Miller, tend to advise people to avoid signing contracts or investing in big technological purchases during this time.
Now put this frenetic energy into the house of Scorpio and feral energies are afoot. Our Scorpio pals, while unwavering in their loyalty and passion, are also stubborn, secretive, and suspicious to a fault, and their signature pizzazz will be sprinkled into the next 22 days. Fun.
According to Pandora Astrology, romantic relationships will especially be put to the test.
"Emotional intimacy can be deepened by truth-telling and even more so by truth-hearing but beware of possibly treacherous waters ahead—if you ask for the truth from your partner, you'd better be ready for whatever they have to say. This transit can reveal fatal flaws in a relationship," they warn.
"Accusations and blame will only intensify the problem."
Mercury retrograde in Scorpio coming for all of us: pic.twitter.com/PpAbqfaFW8

— ME! (@holyfirewater) October 27, 2019