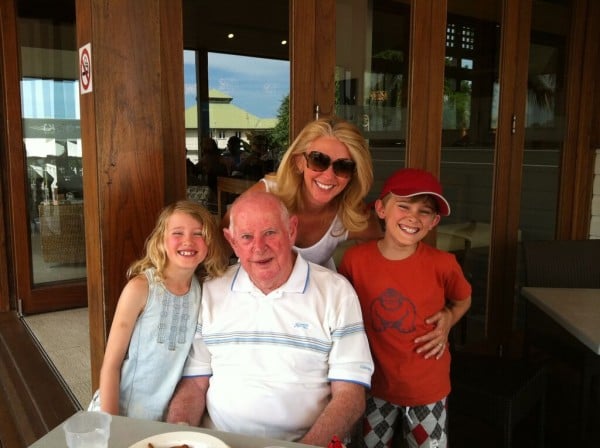 Trigger Warning: This post deals with issues around suicide and could be triggering for some readers.
The email was brutal, breathtaking, and brief.
Paul Spicer – our kind, generous, loving father – was going to kill himself. Like everything, he planned it well, connecting a hose from the exhaust into the car in his garage.
Quick. Simple. Deadly.
 Like Debrief Daily on Facebook.
Dad had always loved cars; my sister and I had petrol in our veins. He knew it would work because the vehicle was pre-1986, prior to the reduction of carbon monoxide emissions. When we read the email – 12 hours later, around nine o'clock the next morning – we thought he was dead. Frantic phone calls followed. Fortunately, Dad answered. But he sounded defeated.
"In the end, I just couldn't do it," he said, exhaling.
Desperation had led to despair.
"It's a terrible thing," he said. "Some days, really, I don't want to go on. It's so dark. I can't explain to you how it feels." Unlike many men of his era, Dad always communicated openly.  A true family man, he worked odd shifts to spend more time with his kids. It was a time of change in the workplace: under economic rationalism, employees did more for less. For many, it was too much to bear.
One night, Dad had an epiphany.
We were watching a TV show about legendary actor and comedian, Garry McDonald, speaking eloquently about his 'black dog'. Dad looked at us, sadly: "That's what I've got," he said. Of course, he couldn't talk about it at work. This was a time when men were men, lunches long, and weaknesses exploited. Soon, it all fell apart. Dad retired early. And turned to drink.