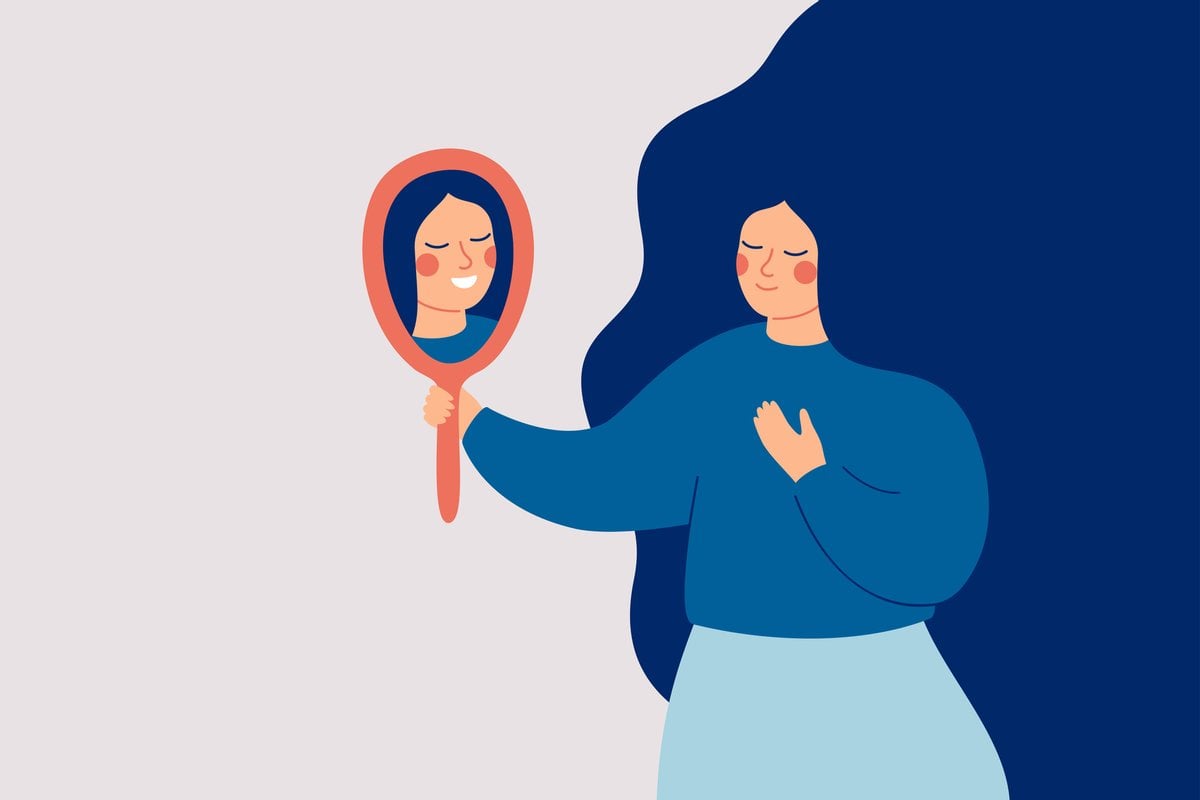 Over the past few ~unprecedented~ years, we've learned that now more than ever, investing in your mental health is always a good idea. 
When everything around us might be going to s**t, keeping as positive a mindset as possible can make a world of difference. 
And while working out every day and eating five serves of vegetables may help, at times, large lifestyle shifts can feel out of reach.
Watch: Scientific happiness hacks you can try today. Post continues below.
So we spoke to 16 women about the simple tricks they have for taking care of their mental health.
Whether you're in the midst of a crisis or would like to future proof your mindset, here are 16 mental health hacks that have changed women's lives.
"Every now and then I go phone-less for extended periods of time. I have taken five-day holidays interstate and not taken my phone because I needed the digital detox. Yes, it can be tricky, but you feel so revived afterwards. It brings me back to the present and reminds me to appreciate the 'now'. I also delete Instagram regularly – not just the app, but my actual Instagram. Then I'll go a few months – one time nearly a year – without it. It's not for self-esteem reasons though, it's to spend more time on what's important, which greatly helps my mental health." – Bronte.
"I stopped drinking alcohol altogether. Mentally and physically, it has been the best thing ever. I'm not buying into the 'mummy wine time' trope anymore." - Jaime.
"I have set up a button on my phone screen labelled SOS. It has reminders, and links to all the things that help me when I start to feel anxious, such as recorded meditations (from my psychologist and ones I found online), scripted exercises, like breathing on my hands, and reminders of body hacks I can use, like running cold water over my arms." - Lauren.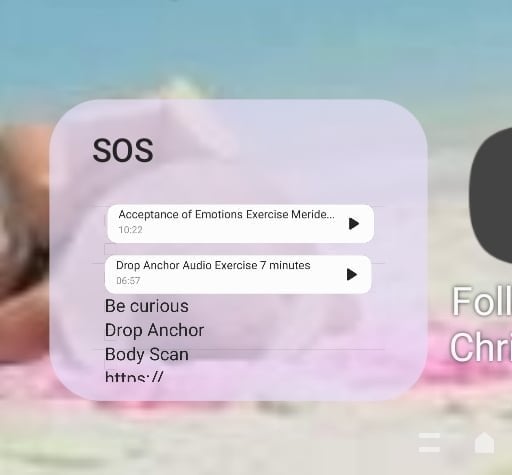 Image: Supplied.