It may be dominated by Manly Spray and Spiky Hair Gel but that doesn't mean the men's grooming aisle isn't hiding some serious beauty gems.
It's a secret insiders have guarded for a long time, but is quickly gaining popularity thanks to some truly great multi-purpose products.
We're not talking 'borrow from his cupboard' either – these are ones you'll want to buy and keep for yourself.
1.Nivea Men's Sensitive Post Shave Balm, $11.95.
Since YouTuber NikkiTutorials first spoke about this last year, it's become a cult product amongst beauty lovers – even Kylie Jenner is a fan. No, not for shaving though – this balm is a dupe for some of the best primers out there.
I was dubious – now I swear by it. And the fact that it's not uncommon to see the shelf ravaged and half-empty suggests I'm not alone.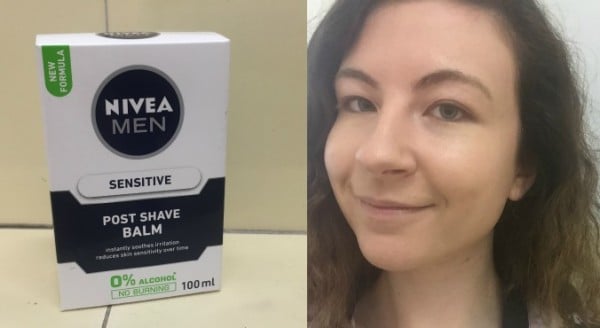 Image: Supplied
The key ingredient in the balm is glycerin, which acts as a sort of "glue" to keep any makeup applied over the top in place. The result? Flawlessly smooth foundation that almost glides on during application. Ten hours later and my base still looked fresh and high coverage.
Retailing at $11.95 for 100 ml, you only need to use a tiny bit each time. Drop a pea-sized amount in your hand, rub until tacky then apply all over the face. It's quite thin, feels light and soaks in in less than 30 seconds.
The only downside would be the smell, which does have a noticeable-but-inoffensive  'manly' musk about it, although it does fade in a few minutes. I've also heard reports that it has caused some people to break out - as with any new product, patch test before using it all over.
Listen: Beauty guru Zoe Foster-Blake shares her best beauty hacks for busy women. Post continues after audio. 
2. Men's razors.
Making the simple switch from "women's" razors to men's has been life-changing.
They may not be pink or scented like oriental flowers but boy, do they get the job done - often at a much cheaper price.
I use Gillette razors just because they're what I originally, ahem, "borrowed" from my partner. They give an incredibly close shave that leaves skin silky smooth and even with my lack of coordination I've so far managed to escape any nicks or cuts.
It's also brilliant at getting even the shortest of stubbles - perfect for underarms in summer.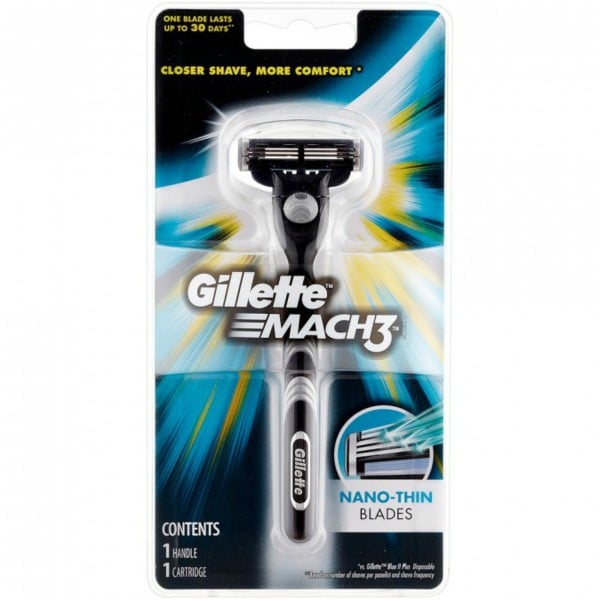 Gold. Image: Priceline
3. Schwarzkopf Taft Styling Powder, $6.95.
Flat, limp hair has met it's match thanks to this magic powder.
Fellow Mamamia writer Jacqui first alerted me to this as she swears by it for giving volume, grit and oomph to her hair. Just dust a tiny bit of powder in near your roots and gently massage with your fingers. The hold is firm without being crunchy.