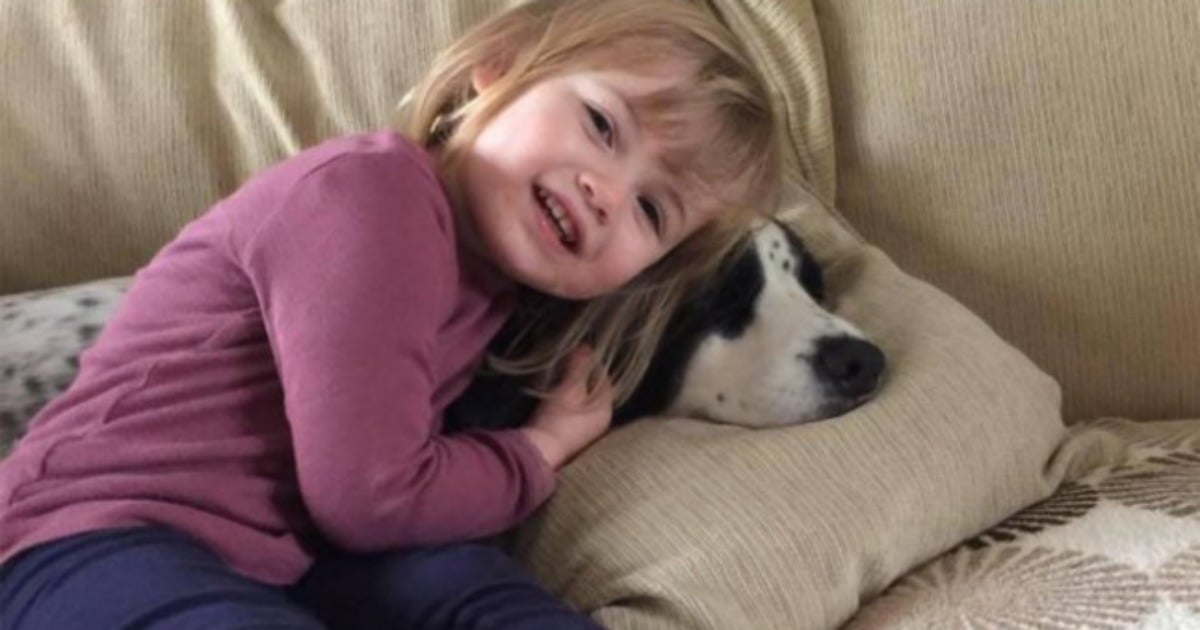 On Valentine's Day while you were unwrapping heart shaped chocolates or lamenting the fact you didn't receive a card a little girl died.
A two-year-old girl named Faye who had fought bravely to survive the ravages of a deadly disease for 11 days.
A tiny child slipped away from her loving family killed through a disease entirely preventable with a vaccine.
Overnight her face has become a symbol of the importance of this vaccine, a symbol to governments right around the world of the importance of making this vaccine free and available.
Faye Burdett, a tiny British girl from Kent in the UK came down with meningitis just 11 days before she died. She was rushed to hospital after a rash developed on her forehead. She was initially given a one per cent survival chance but carried on fighting and lived for two weeks.
Her story has gone viral after a paediatric nurse, Aimee Beesley shared her image demanding that the vaccine be available to all children free of charge in the UK.

Faye's family discovered too late that there is a Meningitis B vaccine – but because Faye was born before May 2015 she was not entitled to it.
Vaccinations are currently only available on the British NHS to babies aged two to five months old – in Australia the situation is even worse with the vaccine not being available via our vaccination schedule at all – and costing up to $500 per child.
Her story has already inspired nearly 250,000 people to sign a petition to make the vaccine available to all children on the NHS.
Faye's mother Jenny shared her story saying, "After a few days she seemed to have turned a corner, but the sepsis started to affect her more and the decision of limb removal was made. The extent of removal was massive, full leg amputation and one arm and plastic surgery."
"She was getting tired, her little body consumed by meningitis and sepsis (blood poisoning). We had to make the decision, a massive operation and she may die or we let her go peacefully on her own accord."
"We decided the latter and then watched our little girl slip away. At 9pm on February 14th she finally fell asleep forever. All this in only 11 days."
In Australia a similar petition was started by the South Australian family of Jazmyn Parkyn, a three-year-old who almost died of meningococcal last year.
Jazmyn fell ill with flu-like symptoms, including a high temperature on August 25, her two sisters had just had influenza B so her parents weren't too worried.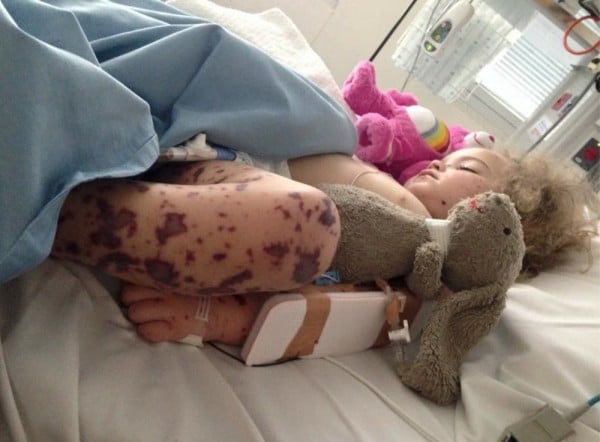 The next morning her mother Ms Parkyn noticed Jazmyn was showing discomfort when her legs were touched and that she had what appeared to be a heat rash.
"The next step saved our little girl's life, as Sarah decided to see the doctor just to be on the safe side," Mr Parkyn wrote on their Facebook page.
At 10am that morning the doctor examined Jazmyn and detected a small, pin-prick sized dot on her chest.
"The doctor immediately sent Jaz to hospital for monitoring, [which was] the second step that saved her life," Mr Parkyn wrote.
By early that afternoon Jazmyn's condition had deteriorated and a distinctive purple patchy rash rapidly spread over her arms and legs.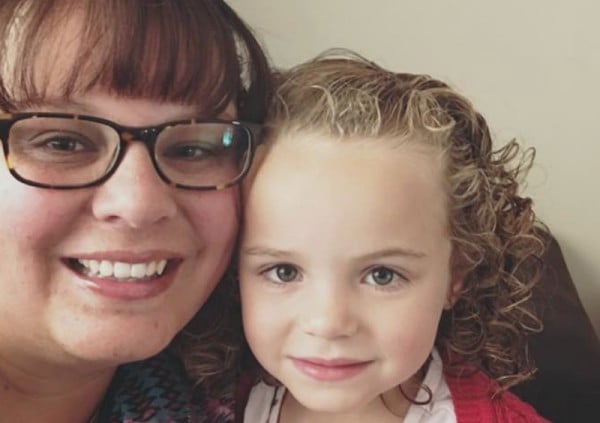 She was airlifted to the Adelaide Women's and Children's Hospital for intensive care.
"It is only due to a mother's intuition and knowledge of her kids, and the amazing doctor that detected the slight symptoms and reacted with immediate action that contributed to Jazmyn being alive today," Mr Parkyn wrote.
They launched a Facebook page, Jazmyn's Meningococcal B Journey, and a petition calling for the expensive vaccine for meningococcal B to be made available on the National Immunisation Program for children.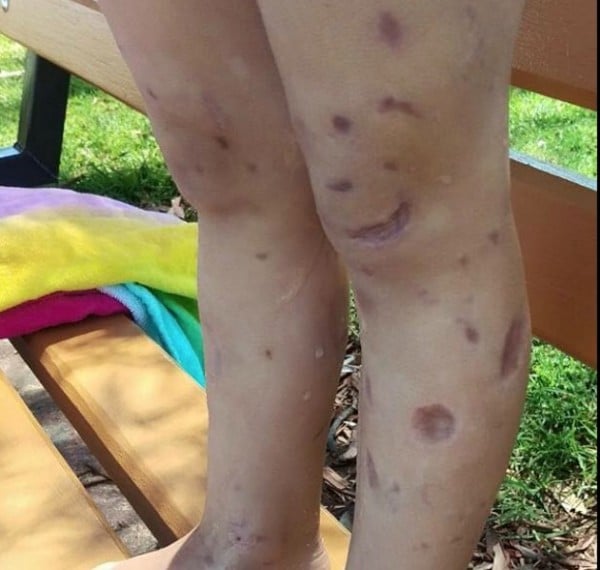 Children in Australia are currently vaccinated against meningococcal C. The immunisation meningococcal B is only available privately. And can cost up to $500.
With babies requiring four injections before they are two years old in order for the vaccine to effective – and the vaccine being $150 a pop.
Novartis Vaccines, which makes Bexsero, has twice applied to the PBAC to have it added to the PBS, but both times it has been rejected, despite the fact Britain last year added the vaccine to its vaccination program for all newborn babies.
Around 200 Australians contract meningococcal disease each year, with children under five years of age and teenagers and adults between 15 and 25 most at risk.
Up to 10 per cent of people who contract the disease die.
Symptoms of meningococcal disease

Common symptoms in babies and young children include:

·       fever

·       refusing to take feeds

·       fretfulness

·       child difficult to wake

·       high-pitched or moaning cry

·       tiny red or purple spots that soon spread and enlarge to look like fresh bruises

·       pale or blotchy skin

·       abnormal skin colour

·       leg pain

·       cold hands and feet.

Common symptoms in older children and adults include:

·       headache

·       fever

·       vomiting

·       neck stiffness

·       photophobia (discomfort when looking at light)

·       drowsiness or confusion

·       tiny red or purple spots that soon spread and enlarge to look like fresh bruises

·       collapse

·       joint pains.