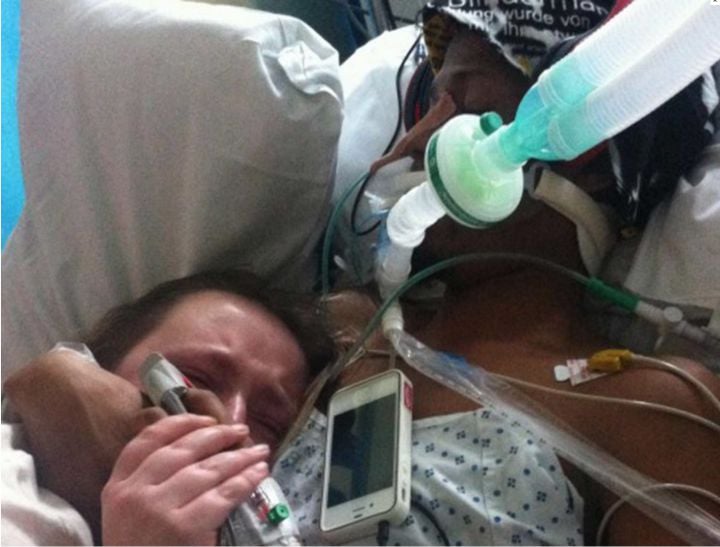 Lisa Armitage has released an image of her last moments with the man she says is her 'soul-mate.'
It is difficult to look at.
A young wife saying her final good-bye to her husband.
A moment that many of us could not even begin to imagine.
And yet this young wife 27-year old Lisa Armitage has chosen to share it with the world after her husband, Mthuthuzeli Mpongwana died from meningitis after waiting six-hours for an ambulance to arrive.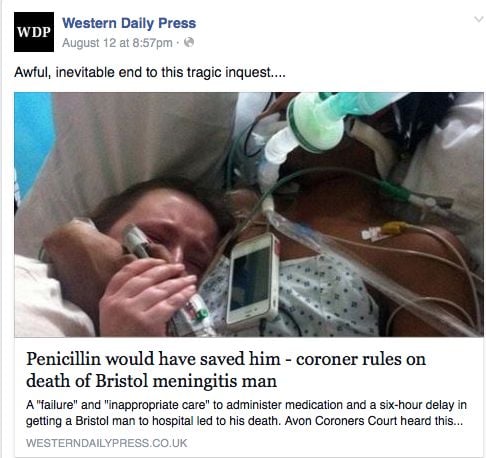 The distressing details are the subject of a coronial inquest in the UK.
In a disturbing turn of events it has been revealed that when a paramedic first arrived the dying man's symptoms were dismissed as simply man flu.
38-year old Mthuthuzeli Mpongwana, from Bristol in the UK, had been ill in the hours leading up to his death – he had been feeling feverish, and having trouble with bright lights.
His wife Lisa called emergency service at 10.30pm on January 5 telling them that her husband was suffering from a sore neck, struggled to look at light and had a bad headache.
She was told to wait outside her home as a rapid response vehicle would attend, and was advised that it could be meningitis.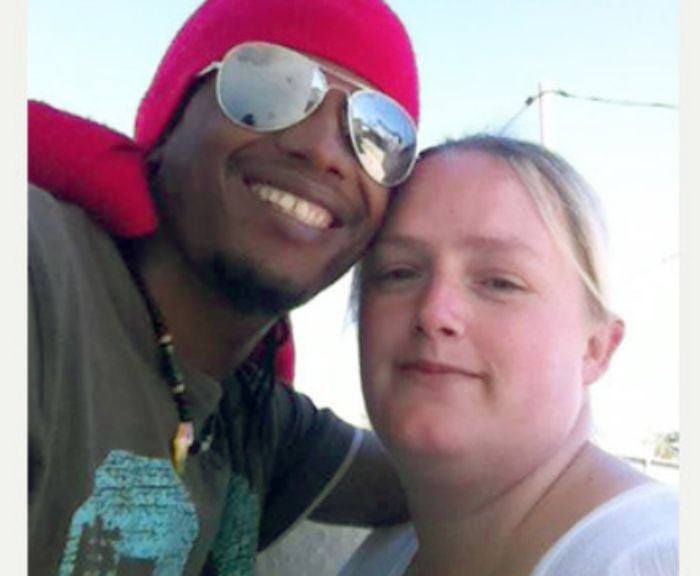 An one hour later she received a call from an operator who apologised for the delay and explained that it was a very busy night and they didn't know when help might arrive.
Finally after a three-hour wait a paramedic arrived, but he wasn't equipped to transport Mr Mpongwana to hospital – being only a RRV.
The coroner's court heard that the paramedic dismissed Mr Mpongwana's symptoms saying they were simply "man flu."
The experienced paramedic said there were "no ambulances available" but waited with Lisa and her husband until 3.50am before he became increasingly worried about the case – and called for a fully equipped ambulance.
It then took a further 40 minutes for the ambulance to arrive but Mr Mthuthuzeli suffered a seizure and his brain shut down.
Mr Mpongwana, originally from South Africa, was taken to hospital but sadly it was all too late.
Just days later Lisa made the heartbreaking decision to switch his life support off.
In the weeks after his death she released this heartbreaking image – her last moments with her beloved Mthuthuzel.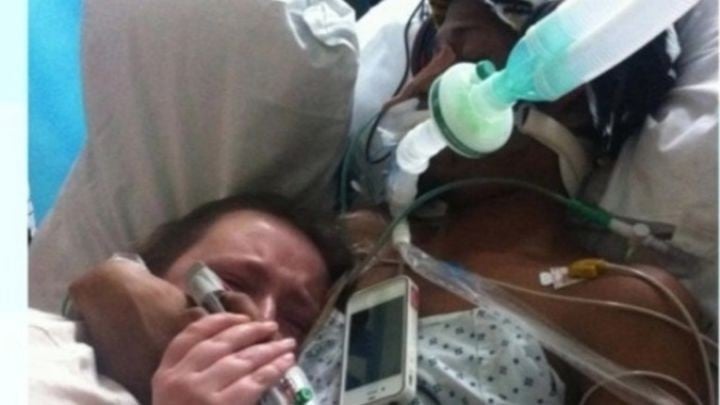 At the inquest she made a statement:
When he died I was working as a theatre assistant at St Michael's Hospital but have not been able to return to work as I find it too distressing seeing people having surgery as it reminds me of watching my husband lying motionless on a life support machine.

I am extremely concerned about the treatment he received by the ambulance staff and I was baffled at the time that they didn't seem to be taking into consideration his symptoms and the urgency of his situation.

I am still amazed now that the paramedics took such a long time to realise the red flag symptoms of meningitis that Mthuthuzeli was experiencing and it took them six hours to send an ambulance.

It is incredibly well known that you have to act quickly if someone starts to suffer from symptoms of meningitis and his death could have been avoided if they had taken the care and attention to give him the medical care he rightly deserved."
Senior coroner Maria Voisin attributed the death of Mr Mpongwana to natural causes and inappropriate care given by the paramedic.
His cause of death was recorded as acute bacterial meningococcal meningitis with his HIV as a contributing factor due to his damaged immune system.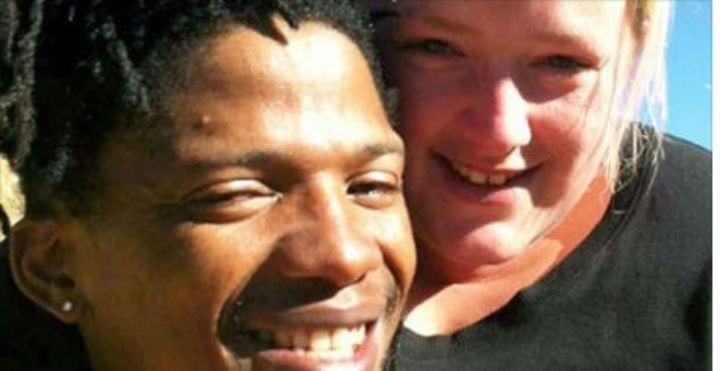 The Coroner told the inquest it was the result of the paramedic's failure to call for urgent back up and administer penicillin.
For Lisa she must now face a life without the man she considered her soul mate.
She paid tribute to him telling The Bristol Post "My husband was my soulmate and best friend who stood by me throughout my highs and my lows."
For more information including sings and symptoms of Meningococcal visit Meningococcal Australia.
For more news:
We need new political heroes. Not more used-car salesmen.
It starts off like the flu. But it evolves within hours – and half the time, it's fatal.