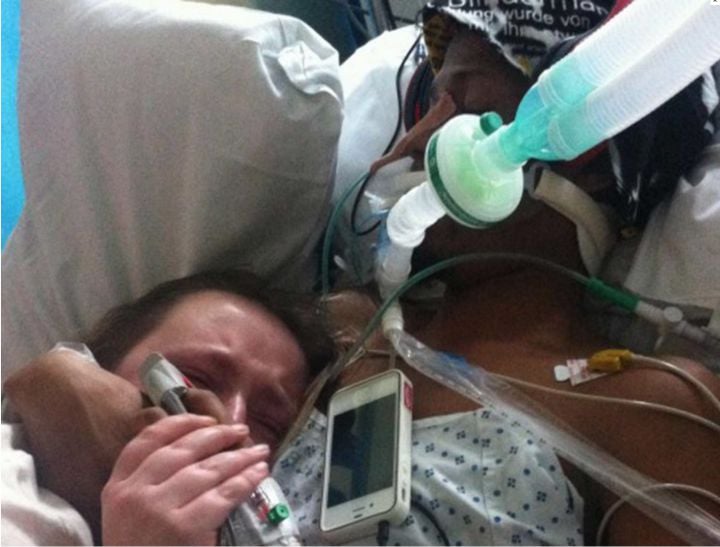 Lisa Armitage has released an image of her last moments with the man she says is her 'soul-mate.'
It is difficult to look at.
A young wife saying her final good-bye to her husband.
A moment that many of us could not even begin to imagine.
And yet this young wife 27-year old Lisa Armitage has chosen to share it with the world after her husband, Mthuthuzeli Mpongwana died from meningitis after waiting six-hours for an ambulance to arrive.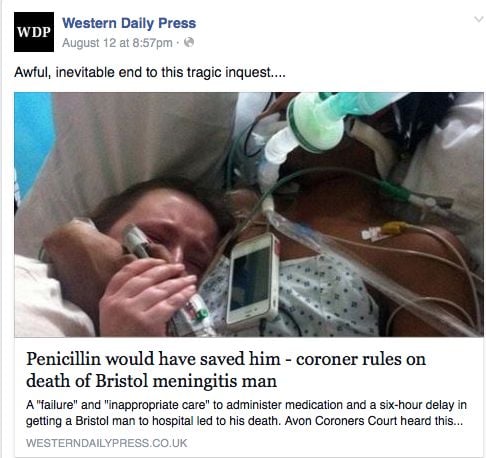 The distressing details are the subject of a coronial inquest in the UK.
In a disturbing turn of events it has been revealed that when a paramedic first arrived the dying man's symptoms were dismissed as simply man flu.
38-year old Mthuthuzeli Mpongwana, from Bristol in the UK, had been ill in the hours leading up to his death – he had been feeling feverish, and having trouble with bright lights.
His wife Lisa called emergency service at 10.30pm on January 5 telling them that her husband was suffering from a sore neck, struggled to look at light and had a bad headache.
She was told to wait outside her home as a rapid response vehicle would attend, and was advised that it could be meningitis.