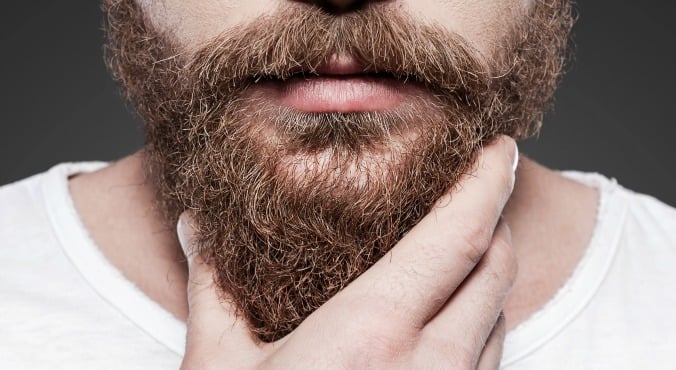 Image via iStock.
Men with a penchant for facial hair lamented earlier this year when it was claimed their beards were likely filled with faecal matter.
Now, it seems, there's even more bad news: research has found men with facial hair are more likely to hold sexist beliefs than their smooth-chinned peers.
According to the Qualtrics study, conducted by two Australian doctors from Swinburne University of Technology, found there is "a link between beards and gender role beliefs", but a cause for this association was not clear.
The study, soon to be published in Archives of Sexual Behavior, surveyed 500 men from the United States and India. Respondents with facial hair agreed or strongly agreed with the most sexist statements more often than those with a clean-shaven face.
Is cheating emotional or physical? We ask the Mamamia team. (Post continues after video.)
The participants were presented with a list of statements, including "women are too easily offended", "women interpret innocent remarks as being sexist", and "once a woman gets a man to commit to her, she puts him on a tight leash," and were then asked to categorise them as 'nonsexist', 'ambivalent', 'benevolent' or 'hostile' sexism. 
The results revealed 86 per cent of the Indian men and 65 per cent of the American men had facial hair, and those with beards of any length – from stubble to a full beard – agreed more with hostile sexist statements than men without any facial hair. (Post continues after gallery.)