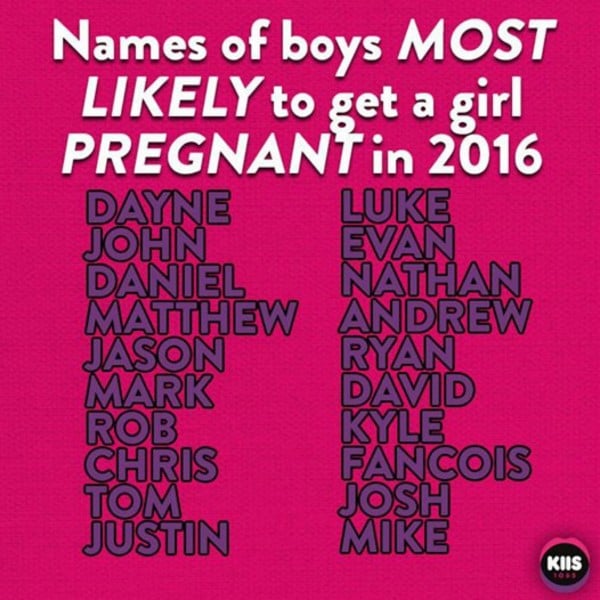 Currently seeing a man by the name of Luke? Or Dayne perhaps? Then you'd better sit down, because we have some news…
It's very kinda likely you're going to fall pregnant to him this year.
A viral image that lists the names of 20 supposedly soon-to-be dads has taken the Internet by storm this week.
If you think that sounds fairly airy-fairy – hear us out – because there is logic behind this research. Studies have calculated the median age for first time mothers in the UK (between 28-29) and then tracked down the most popular boys names from 1986-1987. Basically, the more common the name, the more likely these blokes will be calling themselves 'Dadda' in the very near future.
A similar graphic did the rounds earlier this year listing the top 20 names of likely mothers.
So, is your significant other's name on this list?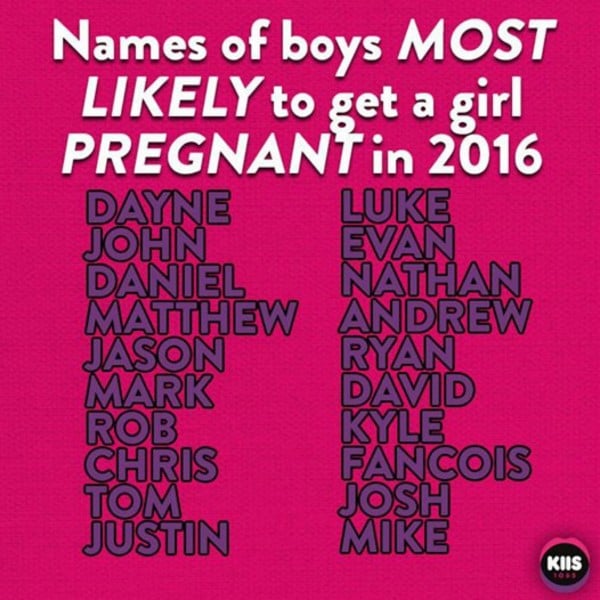 Oh, and we're just going to leave this here... You know, to prepare you for the baby and everything.