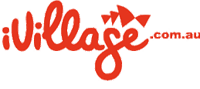 Welcome iVillage Members!
This area is especially for you. Visit the message boards, find out the latest news, send a postcard and do much more. When you join, you become a member of the entire iVillage network and receive great member benefits. Join Now.
Find answers to your toughest questions or problems with our message boards and experts
Dont miss any of the news, tips, events, sweepstakes, or fun we give you at iVillage. Sign up for one or more of our newsletters, delivering the info you need straight to your email box
Update your member preferences and information here.
By joining iVillage AU, you're agreeing to abide by the Terms of Service.
Thank you - just by clicking on this and other content on Mamamia, you are helping to fund education for some of the world's most disadvantaged girls.
Together with our commercial clients and charity partner Room to Read, Mamamia's goal is to be funding 1,000 girls in school each and every day, by June 2020.
Learn more here about our ongoing mission to make the world a better place for women and girls.