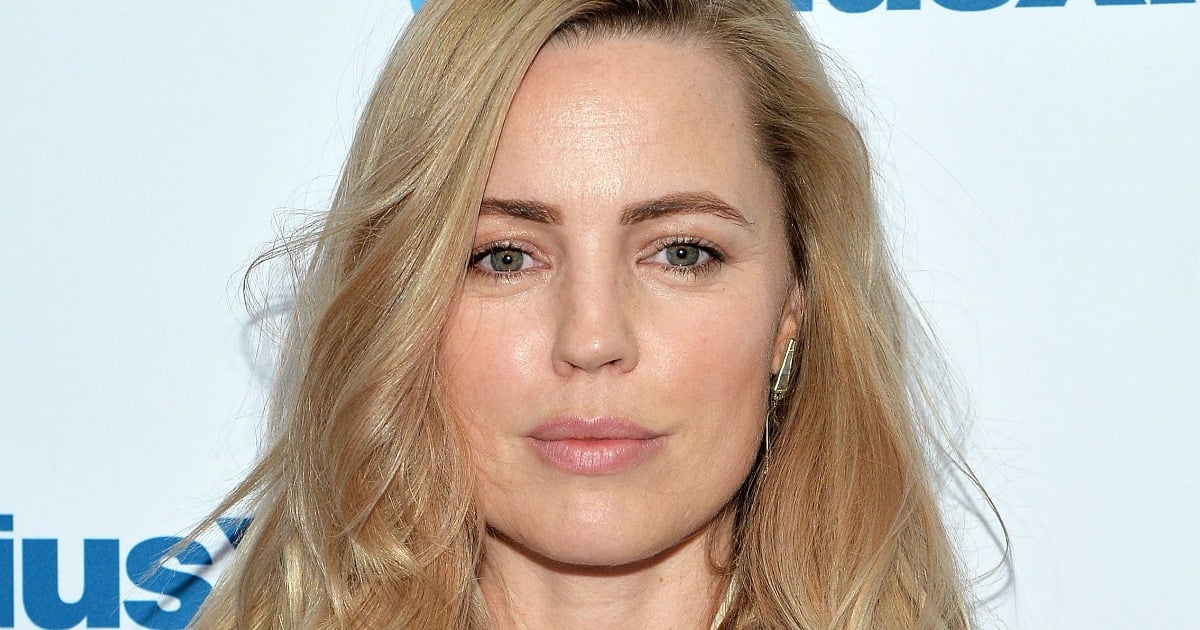 It appears Melissa George is making a very deliberate attempt this week to convince Australians that she isn't embarrassed of her soapie past, and is finally ready to talk about the things she rather audaciously tried to ignore.
First, it was an image on Instagram throwing waaaay back to her time on Home and Away,  and now George has spent a good deal of a recent interview having a chat about her soapie days.
In an interview this weekend with NewsCorp Australia, George admits the photo she posted on social media acknowledging her Home and Away days does mark a kind of mellowing in attitude towards her past.
"Yes, I made peace this week," she told NewsCorp Australia.
"I had a melancholy moment and it's funny, whenever my mum misses me, she often watches that scene, she loves it so much. I just thought it was really beautiful. It was just a really beautiful photo."
George also admits she has been trawling through her resume, taking a peak at photos that capture the soapie past she so defiantly tried to move on from.
"I went through a bit of my resume, I put up pictures of Hunted, In Treatment, little things like that, then came across that [Home and Away] one and thought 'oh, I remember that day so well. I fell in love with acting that very day," she said.
In a further and similarly colossal change in attitude, George reflected fairly reasonably on that now infamous interview with the Morning Show in 2012, where she threw an epic tantrum when asked about her former character on Home and Away.
"I think what it was," she explained, "I was just so hurt and reacted in a way that anybody would. I was really, really hurt by comments I heard backstage and I reacted in a way, at the time, that I thought was right.
"The way it was received was unfortunately out of my hands and it certainly didn't get well received at all."
To say that her outburst wasn't well-receieved at the time is to put it modestly, where many Australians resented her comments about preferring to have "a croissant and an espresso in Paris or walking [her] french bulldog in New York City."
The comments tainted what was an established girl-next-door kind of reputation, leaving many Australians sour at her complete lack of apparent humility.
However, it seems George has dedicated this week to quite the apologia, seemingly begging in the most dignified kind of way for forgiveness from the Australian public, asking for her allies back on side.
"The bottom line is, [Australia] is my country and my family live there and I'm from there and it's time to move on and leave it in the past.
Watch George discussing Home and Away with Jonathan Ross without throwing a tantrum… Post continues after video.

"My true love is my country, it really is … I've never forgotten where I'm from, where I started or anything like that … I was just really, really hurt in that one moment. It was a shame, but my family live there, my sons are Australian and I make sure they are."
At this point, whether George's remarkable change of heart comes down to a whirlwind PR exercise promoting her new role in NBC drama, Heartbeat, or a simple and understandable result of the wisdom that sometimes comes with motherhood is fairly unclear.
But regardless of intent, it's a smart move by George, who will inevitably win a few more fans in the backflip.