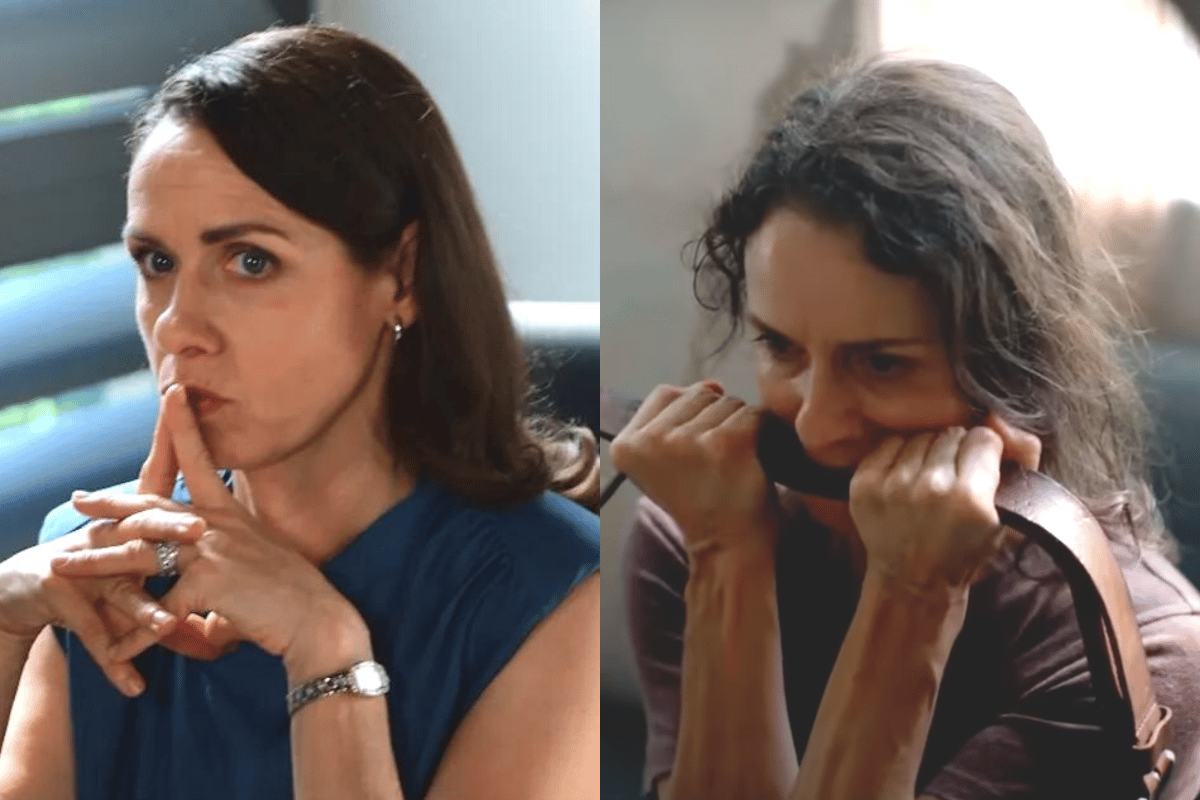 This post deals with suicide and might be triggering for some readers. 
Last night on Underbelly: Vanishing Act we saw a woman run away from her luxury Dover Heights home amid a highly publicised investigation into her Ponzi scheme.
The woman sourced some 'emergency fund' money, hid out in her NSW South Coast property and got in touch with her 'contacts'. While wearing an army-coloured tracksuit, she dragged her suitcase down a secluded dock on the coast, ready to be whisked away in a high-powered yacht to another life. Only to then change her mind and return to her hideout, where she decided to fake her death and cut off her own foot. A man she laundered money for numbed her leg and then chain-sawed off her foot, all while she bit down on a leather belt.
But then things halted. 
Underbelly said to its viewers: No, that was all a dream... 
They erased the narrative they had just set up, and instead had the woman sprint off a cliff edge, where she took her own life. 
...Only for us to be told that was fake too. The show ultimately ended with a panorama of the woman lounging on a superyacht, champagne in-hand. All to the boppy tune of 'She's Not There'. 
It wasn't a documentary or 60 Minutes special. No, it was a dramatised series about an event that only just happened 18 months ago.
It was about Melissa Caddick. 
Watch the trailer of Underbelly Vanishing Act telling the story of Melissa Caddick. Post continues below.
For those who need a quick refresher, Caddick was interrogated by investigators from the Australian Securities and Investments Commission (ASIC) on November 11, 2020. The next day, Caddick vanished.