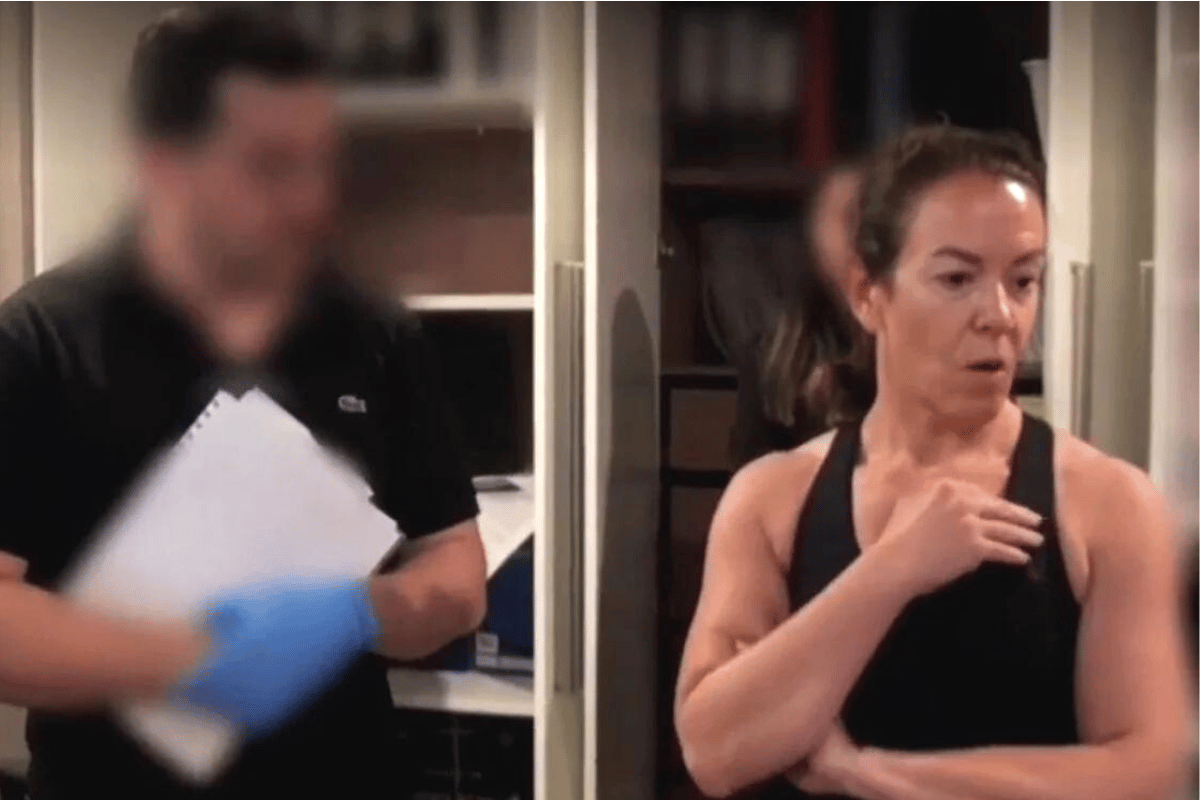 In November 2020, the Australian Securities Investment Commission (ASIC) was closing in on Melissa Caddick.
They had frozen her bank accounts and properties and prevented her from leaving the country. And on November 11 at 6:30 am, officers from ASIC raided Caddick's luxury home in Dover Heights, a wealthy eastern suburb of Sydney.
The following day, Caddick disappeared, yet to be seen again.
There are questions as to whether Caddick knew ASIC was close to 'finding her out', says journalist Kate McClymont who spoke with Mia Freedman on the No Filter podcast. But of course, Caddick wouldn't be able to keep up her elaborate ponzi scheme forever. 
"She had bought a shredding machine and taken herself off Facebook and Instagram [in the lead up to the raid]. So did she suspect something was going on? I don't know. But according to ASIC, they said she was genuinely shocked when they turned up," McClymont said.
"There was a knock on the door at 6:30 am, eight federal police, another 10 ASIC investigators and they've got a search warrant - you can imagine the shock of all these people in your house, going through everything."
Watch Melissa Caddick's Husband Anthony Koletti being interviewed. Post continues below.
The warrant was quite extensive too.
It allowed the investigators to seize the proceeds of crime - so Caddick watched on as the officers took away her expensive wedding dress, and an Oscar de la Renta ball gown, her shoes, handbags, jewellery. 
The last of the ASIC officers left the Dover Heights property at around 6:30 pm, meaning they had been examining the house and Caddick's records at home for over 12 hours. It was an extensive search, to say the least.
According to McClymont's sources, Caddick was "shocked but helpful" for those 12 hours that her home was under the microscope.
"She was polite and didn't scream or yell. They just took the stuff, and she was told she had to be in court on Friday morning at 9:45 am (a few days' time) and that she would have to produce all her assets and liabilities," McClymont said.
"She knew it was over."