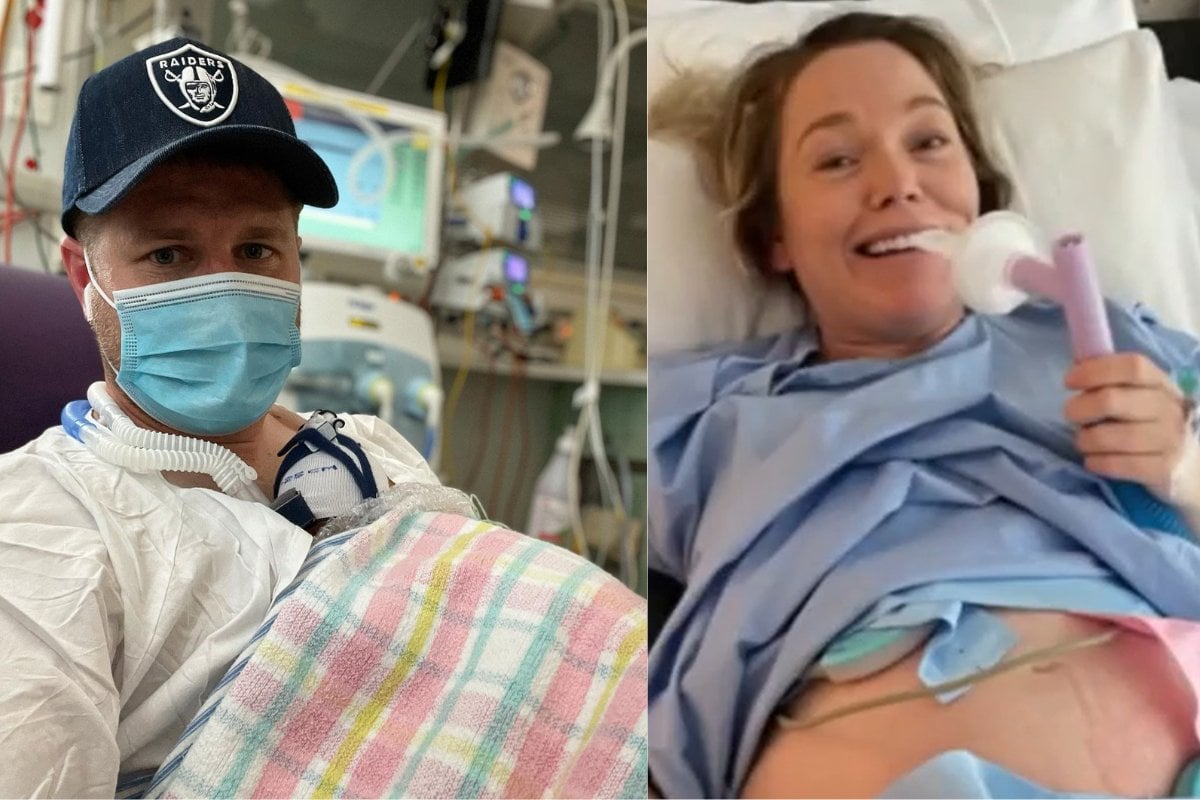 Married At First Sight's Melissa and Bryce welcomed their twin sons, 10 weeks earlier than expected.
Bryce announced the news to his Instagram on the early morning of October 16, in a video that showed the pair at the hospital.
"So we didn't have our typical Saturday morning, did we babe?" he asked Melissa, showing her in a hospital bed.
"No, today we were planning to start establishing the nursery but here we are.
"It's a big shock, very early, but I'm being very well looked after," she said.
The couple, who were already fake-married for the TV show, first announced that they were expecting in a cover shoot with New Idea earlier this year. 
"It's all happened very fast," Bryce told the magazine.
"People saw on the show how supportive and loyal Mel was. I'm pleased to say that's transitioned to the real world."
"It's been a whirlwind, but we're so incredibly happy," Melissa added.
After two weeks in hospital, the TV reality star pair have announced they named their twin boys Levi and Tate.