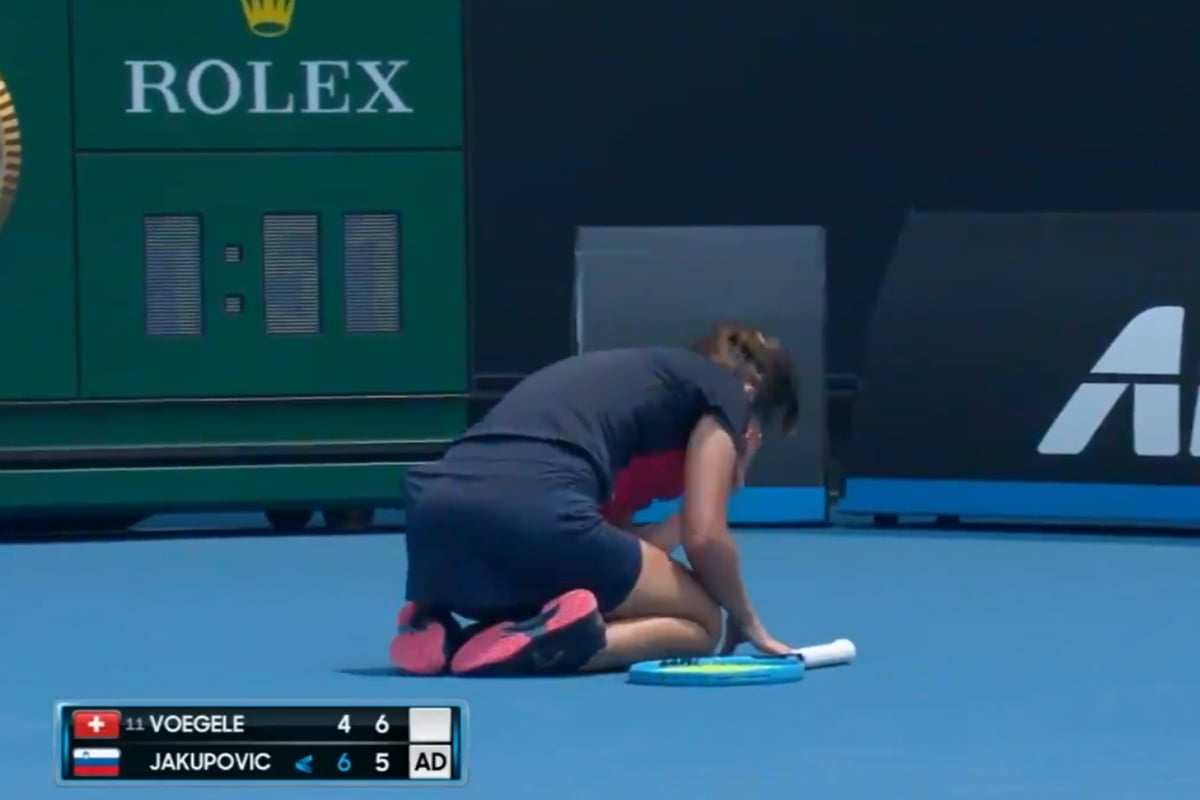 – With AAP.
 1. How the world is reacting to the Australian Open's hazardous smoke.
On Tuesday, the Australian Open qualifiers went ahead despite the poor air quality in Melbourne from the bushfire smoke.
The athletes struggled to breathe on court and Slovenia's Dalila Jakupovic feared she would pass out, saying the smoky conditions were the worst she's experienced.
Despite being one set up, the world no.180 was forced to retire mid-match at Melbourne Park on Tuesday due to the hazardous smoke lingering from bushfires in Victoria's east.
"I was really scared that I would collapse. That's why I went onto the floor because I couldn't walk anymore," Jakupovic said after dropping to her knees with a coughing fit.
"I don't have asthma and never had breathing problems. I actually like heat.
"The physio came again and I thought it would be better. But the points were a bit longer and I just couldn't breathe anymore and I just fell on the floor."
Watch: Ben Lawson's viral bushfires poem. Post continues after video.
An angry Jakupovic said it was "not fair" that officials asked players to take the court in those conditions.
"It's not healthy for us. I was surprised, I thought we would not be playing today but we don't have much choice," she said.
The smoky scenes caused outrage from those on social media, and made worldwide news.
There are going to be good days and bad days with the air #AusOpen as the wind changes direction.

This was clearly a bad day, and they almost certainly should not have played.

Beyond players coughing or struggling to breathe in the moment, who knows what long term effects are?

— Ben Rothenberg (@BenRothenberg) January 14, 2020