Warning: This article contains information about sexual assault which may be distressing for some readers.
1. A Melbourne man is accused of raping four women he met on dating app Tinder.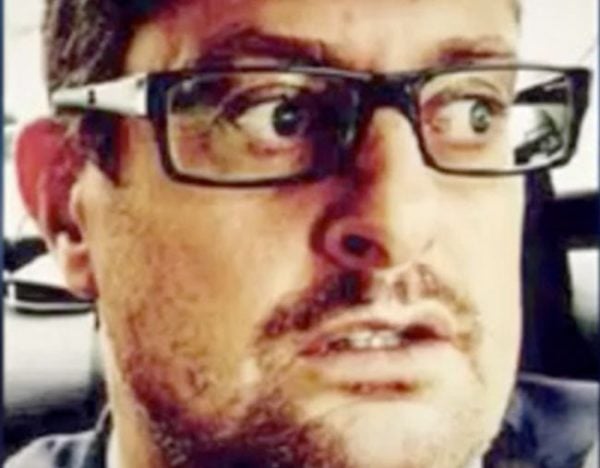 A Melbourne triathlete accused of raping women he met on Tinder has been assaulted in jail, his lawyer says.
Despite his problems behind bars, 43-year-old Glenn Hartland will remain in custody after losing a bid for bail, AAP reports.
Hartland, of Moonee Ponds, is charged with multiple counts of rape and false imprisonment relating to four women he met between 2014 and 2016.
He was taken into custody in December after allegedly approaching a victim and yelling at her from a courier van he was driving.
Hartland, whose online presence says he is a triathlete, applied for release on Monday in Melbourne Magistrates Court.
Defence lawyer Karen Chibert said Hartland had no prior convictions and his first time in custody had proved difficult.
"He's been assaulted, threatened and kept in protective custody," she said.
Ms Chibert also noted Hartland had the support of his friends and a local church where he had volunteered.
But magistrate Roslyn Porter denied the application, saying Hartland was an unacceptable risk to the community.
In refusing bail, the magistrate cited the seriousness of the charges and the alleged encounter with a victim.
It's alleged Hartland was driving in Prahran on December 11 when he saw one of the victims, approached her and shouted: "There's no point hiding, you liar".
"It has to be considered as behaviour designed to cause fear," Ms Porter said.
The police officer leading the case said Hartland used different aliases to meet women using the popular dating app, Tinder.
"He has been known to have several accounts on multiple social media platforms, using his own name and other aliases," Detective Senior Constable Chris Madden said.
Hartland is set to fight the allegations of rape, false imprisonment and assault.
At least two of the alleged victims were women he dated over several months, the court was told.
Hartland is due to return to court on January 15 for a committal hearing.
If you or someone you know is in need of help, please call the National Sexual Assault, Domestic and Family Violence Counselling Service on 1800 RESPECT.
2. Today marks the first day Australian same-sex couples are officially allowed to legally marry, with one couple marrying just seconds after midnight.
Craig Burns' career as a sprinter is all about timing so it's no surprise he timed his wedding to Luke Sullivan to perfection.
Burns, who represented Australia at the world championships and Commonwealth Games as a 4x400m relay runner, married the love of his life at one minute after midnight on Tuesday at Carool near Tweed Heads.
January 9 is officially the first date for same-sex weddings because there was a four-week waiting period after the landmark laws were passed in Canberra in early December.
Some couples have wed already, however, after being given special permission to waive the notice period for personal reasons.
Burns and Sullivan, who's also a track athlete, have turned their wedding on its head - it started with a reception garden party on Monday at 8pm leading up to the official ceremony from 11.30pm.
"The celebrant has sort of timed it so that at 12.01am all the official stuff is said and we will sign our official documents after midnight," Burns told AAP.
The couple met in 2015 with Craig popping the question at Byron Bay in March - before they even knew if they'd be able to legally marry.
Most businesses the pair approached as they planned their wedding offered their services for free to join in the celebration and help them pull together the event in one month.
"They're not doing it for us, because they don't know us, but to celebrate what it means for Australia and for every other same-sex couple that wants to get married," Burns said.
Rebecca Hickson, 32, and her partner of nine years, Sarah Turnbull, 34, are another couple ready to make their commitment to each other official on Tuesday.
"We wanted to be a part of history," Ms Hickson told AAP.
The pair is asking guests to rise early for their 8am Newcastle ceremony.
"We've been together such a long time, we've already had our big hoo-ha ceremony three years ago, but now we get to declare our love for each other again and have it recognised as a real union."
3. Oprah might actually be considering running for president in 2020 after her epic Golden Globes speech.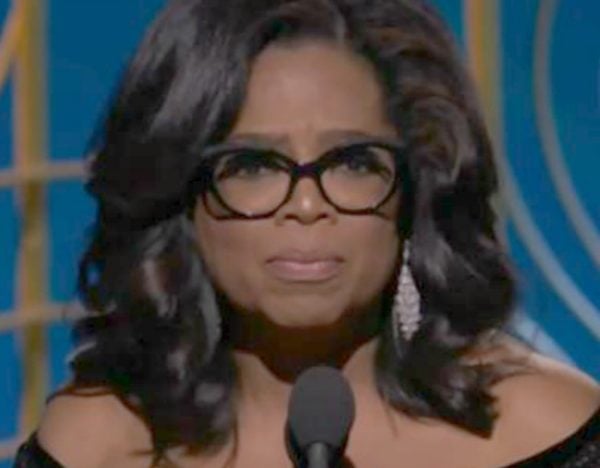 After bringing the house down with her epic Cecil B DeMille Award acceptance speech during yesterday's Golden Globes, two of Oprah's closest friends have revealed the star is now "actively thinking" about running for the US presidency in 2020.
Speaking to CNN on the condition of anonymity, the friends said Winfrey's closest confidants had been urging her to run "for months", but that the former talk show host and actress had not yet made up her mind on whether or not she would enter the political sphere.
Renewed calls for the 63-year-old star to run were sparked after she delivered a rousing speech at the Golden Globes.
As she became the first black woman to win the Cecil B DeMille Award, she told the audience: "For too long, women have not been heard or believed if they dared to speak their truth to the power of those men, but their time is up."
"I want tonight to express gratitude to all the women who have endured years of abuse and assault because they, like my mother, had children to feed and bills to pay and dreams to pursue," she continued.
Her speech drew a huge response from the audience in the room and those watching at home.
Actress Reese Witherspoon, who presented the talk show host, actress and media mogul with her award, wrote on Twitter: "I will now officially divide time like this: 'Everything that happened before Oprah speech: Everything that will happen after.'"
Comedian Sarah Silverman was one of many tipping the US celebrity to run for president, writing: "Oprah/Michelle 2020."
Actor Josh Gad wrote: "Can we all agree that Oprah deserves a planet named after her."
Meryl Streep was quoted as telling the Washington Post that she wanted Winfrey to run for president.
"She launched a rocket tonight. I want her to run for president," Streep reportedly said after the show ended.
"I don't think she had any intention (of declaring). But now she doesn't have a choice."
The Cecil B DeMille Award is an honorary Golden Globe Award given by the Hollywood Foreign Press Association for "outstanding contributions to the world of entertainment".
See all the dresses from the red carpet - and the amazing statement they made - here.
4. Australians are reportedly 'panic buying' painkillers ahead of the February 1 over-the-counter codeine ban.
Anecdotal reports suggests that Australian consumers are stocking up on medications that contain codeine ahead of a nationwide ban on the products being sold over-the-counter.
News.com.au reports that many are 'panic-buying' painkillers like Panadeine, Nurofen Plus and Mersyndol in order to maintain their personal supply before the drugs will only be sold to those with a prescription from a doctor come February 1.
With the ban just three weeks away, Australians are being advised to speak to their GPs or physicians about how best to manage their pain in the future.
"Most people will be able to manage their short-term pain with a range of other, over the counter medicines that don't contain codeine," Dr Chris Hayes, the Dean of the Faculty of Pain Medicine (FPM) of the Australian and New Zealand College of Anaesthetists, told news.com.au.
"But if you're at all unsure seek advice on what the most appropriate medicines and pain relief are best suited for you. There are many safer and more effective alternatives available that don't have the harmful side effects of low-dose codeine."
The move to make painkillers containing codeine - a weak opioid - prescription-only comes after research found the drug was highly addictive. The drug is already a prescription-only product in countries like the US, Japan and France.
"Codeine should not be used to treat a migraine or period pain. There are significant costs to the patient, their families, public health resources and the community when patients become addicted to codeine," Dr Chris Hayes said.
"When exploring other alternative treatments it's good to be aware that unlike codeine, paracetamol and ibuprofen are not opioids and not addictive."
5. Young Australians suffering from mental illness just received a $110 million funding boost from the Federal Government.
Gus Paterson watched as his father descended into alcoholism and domestic violence.
Growing up, he consoled his mother when it became too much for her but then succumbed to depression himself.
"Months of suffering and silence passed by," the 19-year-old told a room of mental health experts in Melbourne on Monday.
"And with each month, the idea of ending my own life was pushed closer and closer to the forefront of my mind."
Gus tried psychologist after psychologist, but didn't feel comfortable with any of them.
Life changed when he walked into headspace, a national youth mental health initiative, and he's now part of their youth reference group.
The organisation is one of the mental health groups receiving a share of a $110 million funding boost from the Federal Government, targeting children and young people.
The package, announced on Monday, gives beyondblue $46 million to help teachers and early childhood workers identify mental health issues in the classroom.
Headspace will receive an additional $30 million for its national program.
Chief executive Jason Trethowan said 75 per cent of mental health issues emerge before the age of 25.
"It's going to give the mental health system a lot of confidence," he told reporters.
"Because for too long, we've been operating on a year-by-year (basis), wondering what's going to happen the next year."
Other organisations to benefit from the funding increases include Emerging Minds, ReachOut, Kids Helpline and Orygen.
If you or someone you know needs help you can call Lifeline on 131 114 or Beyondblue 1300 224 636.
6. Brisbane Heat land their fourth straight WBBL win against the Hobart Hurricanes as the Perth Scorchers storm back into the top four.
The red-hot Brisbane Heat have catapulted into third position on the WBBL ladder with a convincing 42-run win over the Hobart Hurricanes at Blundstone Arena.
After being sent in to bat, captain Kirby Short stroked a sublime, career-best 79 to underpin the Heat's 4-168.
They defended it comfortably, skittling the winless Hurricanes for 126 in 18.5 overs.
The 'Canes were still a slim chance of making the total while Veda Krishnamurthy (33) was in the middle with the score at 3-104.
But when she was bowled by Haidee Birkett it sparked a collapse as the hosts lost their last seven wickets for just 22 runs.
Birkett captured 2-18 and Delissa Kimmince finished with 2-21 and the run out of Georgia Redmayne (28).
Player-of-the-match Short backboned Brisbane's assault after a rare failure from opening partner and WBBL run machine Beth Mooney.
Magnificently caught in the outer by Krishnamurthy for seven, Mooney's departure ended a run of 236 WBBL runs between dismissals.
Meanwhile at the WACA, the Perth Scorchers have stormed back into the WBBL top four after belting the top-of-the-table Sydney Thunder by a convincing eight wickets.
England allrounder Nat Sciver's unbeaten 61 and some poor Thunder bowling including an alarming 20 wides allowed the Scorchers to comfortably reel in the visitors' 4-134 with 11 balls remaining.
They swiftly reversed Sunday's result between the two teams.
Sciver dominated from the outset as the Scorchers overcame the early direct-hit run-out of Elyse Villani, the competition's second-highest run-scorer, to snap the Thunder's five-match winning streak with relative ease.
The visitors weren't at their best with the ball, particularly Nicola Carey, who endured a nightmare, just 24 hours after her death-over expertise was pivotal in the Thunder sneaking home by one run at Lilac Hill.
Her sole over on Monday leaked 27 runs, which included 14 wides and three Sciver boundaries as Perth's scoring rate motored past 10 an over.
Legspinner Maisy Gibson was the pick of the Thunder bowlers, snaring the dangerous Nicole Bolton (28) and conceding 18 off her four overs but the damage was done.
7. 'Hero' Chihuahua killed after defending his Queensland owner from a deadly brown snake.
A Gold Coast woman is mourning the loss of her beloved Chihuahua after it died in a battle with a brown snake.
Evangeline Lim, 54, believes 10-year-old Cooper was trying to save her when he took on the highly venomous snake just as she was about to step outside to hang out her washing last week.
"The snake was upside down and Cooper was on top of it and wrestling," the Hope Island woman told the Gold Coast Bulletin.
"He was obviously saving me from the snake."
Ms Lim and her partner managed to rescue Cooper, by putting a pot plant on top of the snake but the tiny pooch had been bitten, and died within about 10 minutes.
Ms Lim says locals need to be aware that deadly snakes may be lurking in their backyards, while security officers at their Riverleigh Drive gated estate have reported spotting snakes every day.