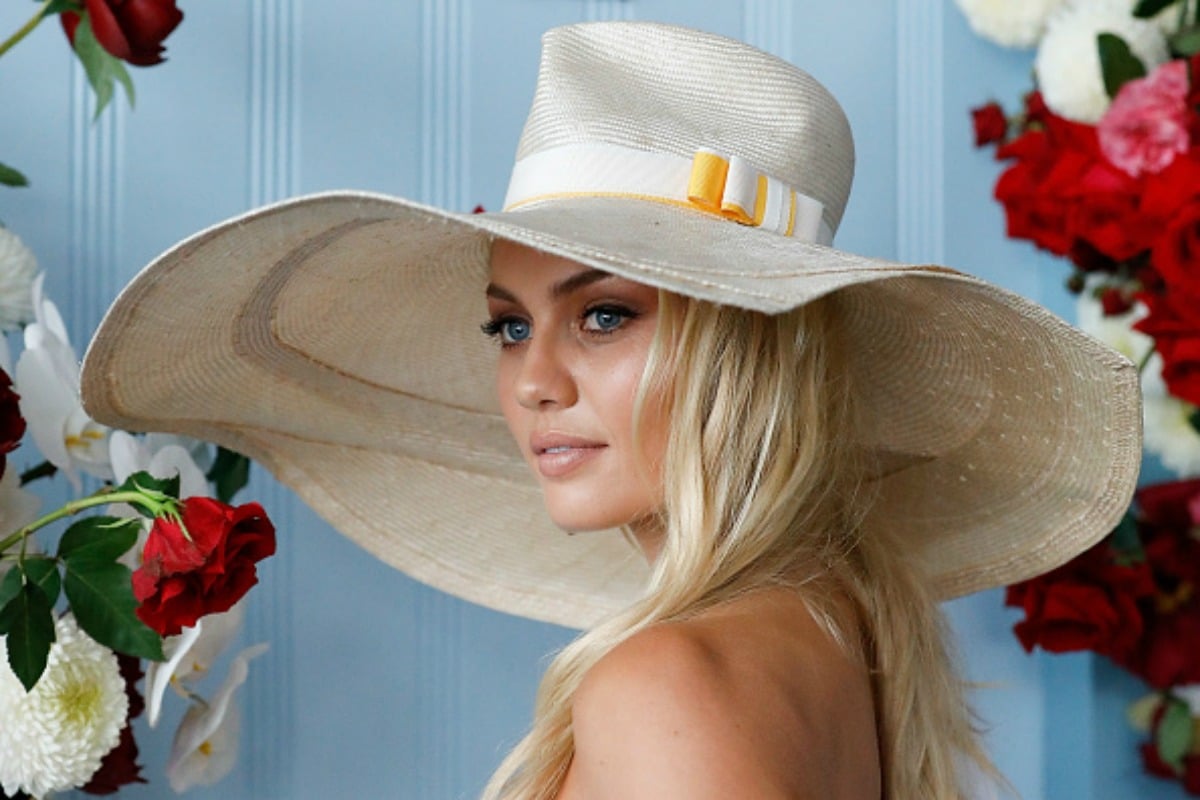 When you think about the fact that thousands of people are turning up to Flemington Racecourse today to watch an event that's a 'lil bit barbaric (come at me), it makes it seem slightly profound that nature… turned on them.
As some of Australia's most beautiful people got ready for Tuesday's Melbourne Cup, it started to rain. 'Oh, it'll pass,' they probably thought, as their makeup artists and hair stylists fluttered around, anxiously. 'You don't wear a dress worth thousands of dollars for it to be rained on!'
But… the rain is still going.
And it's… hilarious.
There's nothing quite as amusing as seeing stunning, impeccably dressed humans have to use decidedly fugly props like umbrellas and ponchos to keep them dry.
Like, it's 2018. Why are our lives not waterproof? Pls.
In front of the cameras, 2018's Melbourne Cup is looking like this: