Forget Almandin, the real winner of the 2016 Melbourne Cup was Brisbane punter, Shae Miller, who just wanted to see one unlucky race goer have their lost wallet returned to them.
Miller made her national television debut when she interrupted a Channel 9 news broadcast on Tuesday afternoon, walking on screen with a wallet she'd spotted on the ground moments earlier.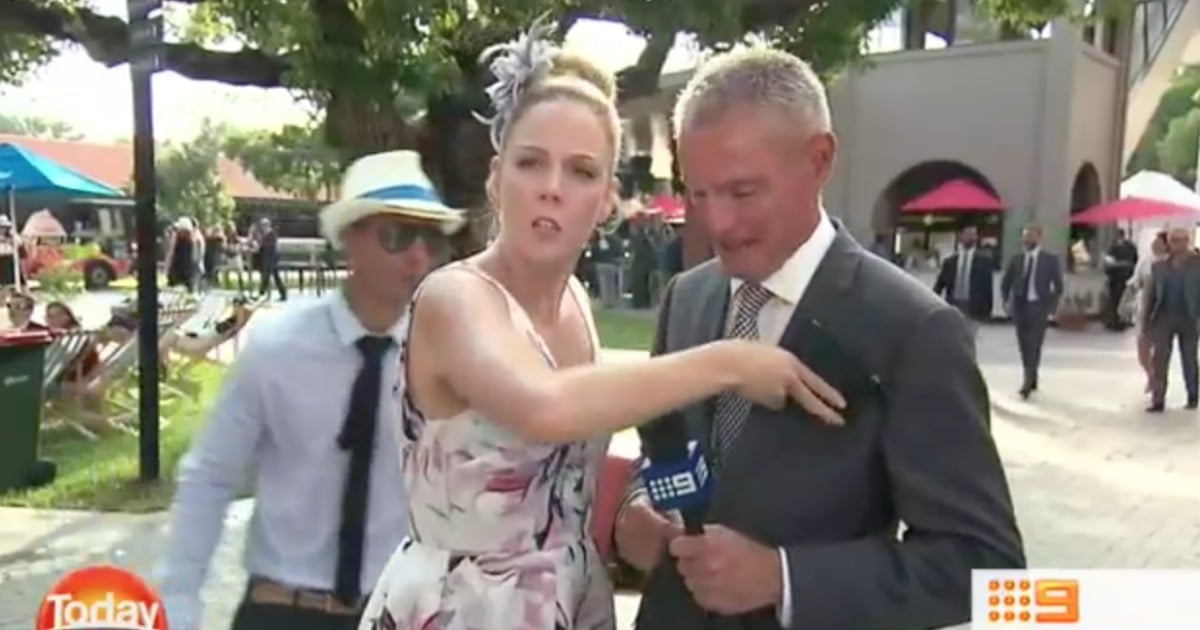 She told reporter Phil Wilmington in a slurred voice, "Channel Nine, I think you need to know somebody has lost three dollars. Can you give that to the rightful owner?"
An unimpressed Wilmington - who by this stage had spent the better part of his day surrounded by drunkards - replied, "I probably wouldn't be able to find them."