It was 7.45pm on Tuesday night when a woman spotted a grey-haired man pull a balaclava over his face and run at her with a hammer, police say.
CCTV footage shows the pair alone in a desolate Ringwood East carpark. As the hooded man approaches, he wrestles with the woman, dragging her by the arms before swinging her body full circle and slamming her into the ground.
The woman, who is remains unidentified, managed to grabthe hammer from the man's hand before he placed her in a headlock.
"He has tried to choke her from behind when she screamed and alerted people in nearby shops," Senior Constable from Victoria Police, David Price, told The Herald Sun.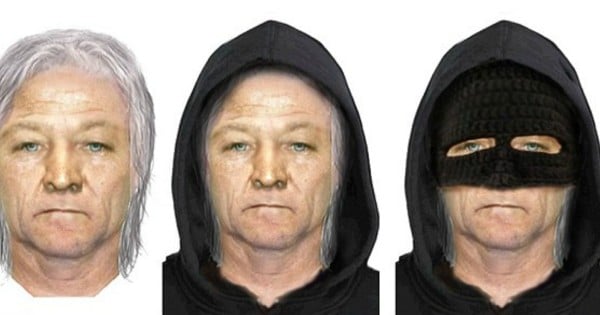 Authorities say the man was scared away when two men emerged from a nearby shop and were altered by the woman's screams. He hurriedly fled the scene in a dark coloured twin-cab truck, without the headlights on.
According to police, the attack was completely at random and the man, estimated to be aged between 50 and 60, did not attempt to steal the woman's belongings.
"He is a disgusting human being and it's a horrible act," the woman told The Herald Sun of her alleged attacker, crediting a self-defence course she's completed with her ability to escape with minor injuries.
An illustration of the man has been released, and he has been described as of Caucasian background, is of medium build and approximately 185cm tall. At the time of the attack, he was dressed in dark jeans and a black hooded jumper.
Victoria Police is urging anyone with further information to come forward.