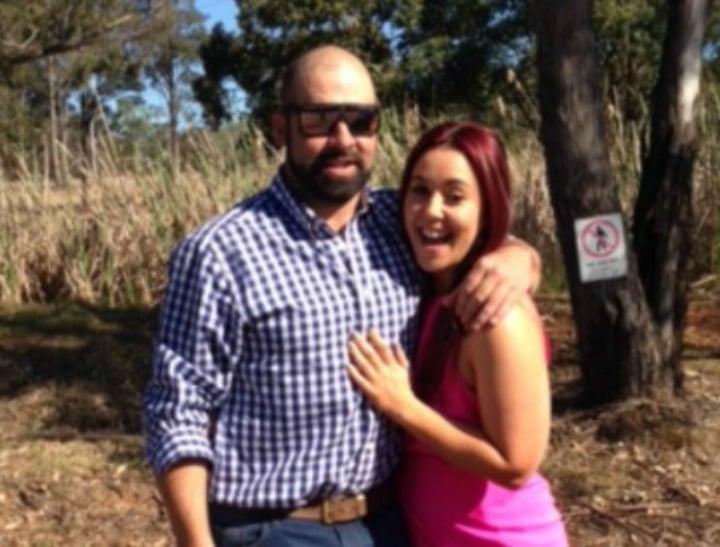 It was only a few short weeks ago that Australia witnessed Melanie win the heart of a country boy on Channel Nine's Farmer Wants A Wife. From a bevvy of beautiful girls she was chosen by Farmer Julz as the woman he wanted to spend his life with in Tumby Bay.
So what happened once the cameras stopped rolling?
Melanie sat down with us to tell us where things are at now with her and Julz.
What happened when filming stopped?
This is going to sound weird, but falling for someone on reality TV came as a surprise but was warmly welcomed!
You never think it's going to be YOU.
Once filming finished, there were a lot of emotions being felt (mostly good) but I have mastered the art of being the devil's advocate. The logistics' of long distance were discussed and it was decided that we had the feelings there to warrant a cross-country relationship. It wasn't one sided, Julz visited me and I spent time with him at the farm.
Whilst filming was a lot of fun, it was a nice feeling to be able to get to know each other in a more natural environment.
The months that followed the end of filming were equally as fun; I think we managed a trip to see each other every two or so weeks in the beginning- considering there were two connecting flights between us, and our commitments to work/the farm, we thought this was pretty good!
How would you describe your relationship with Julz after the show?
Come the end of filming in early September we were both excited and nervous, the reality was that even though (for me) I felt very comfortable with Julz, we hardly actually knew each other.

To the best of our ability, we did our best to be a 'normal' couple, but it was just nice to be able to hang out together as two people learning and getting to know each other. There was no going to the movies or on dinner dates, but little things like feeding the chooks and visiting the cattle paddocks meant a whole lot more.