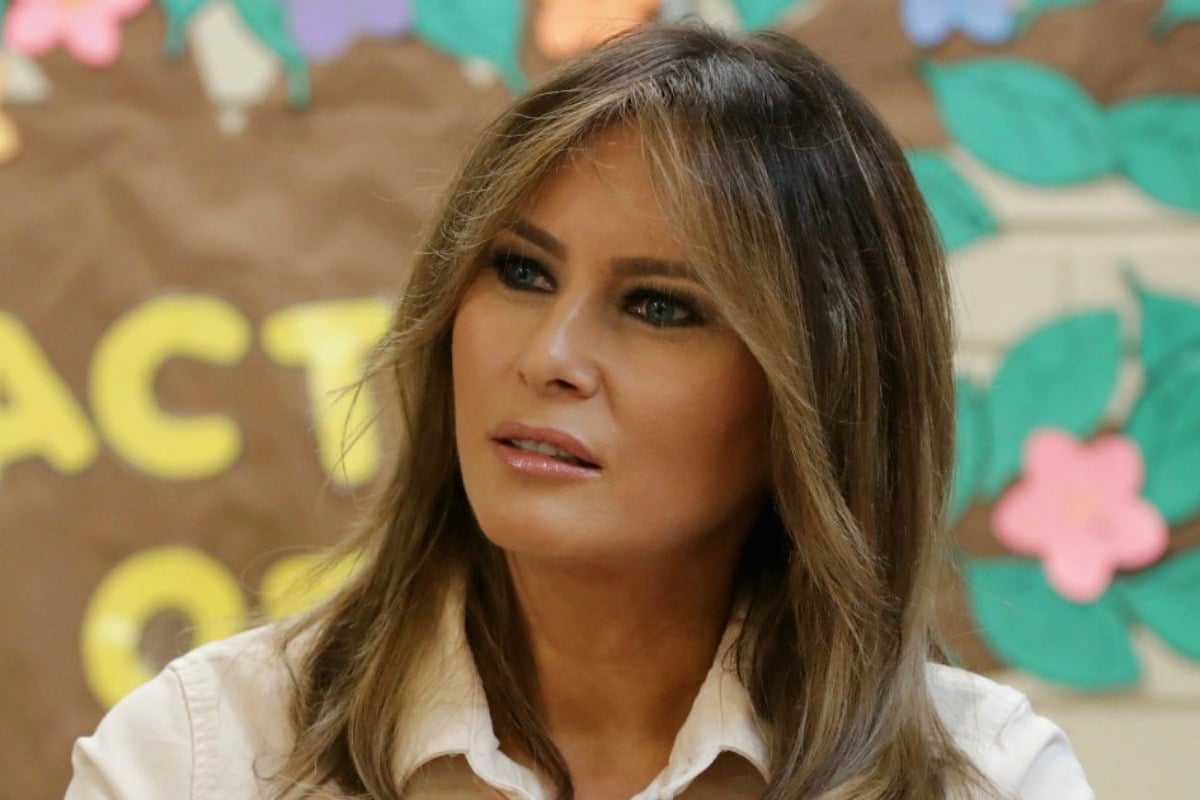 Melania Trump is famous for her sartorial decisions.
Who could forget the "I really don't care do u?" jacket on the way to board an Air Force plane visiting migrant children at the Texas-Mexico border?
But now Melania has made a style choice that despite being very unpolitical, is desperately confusing.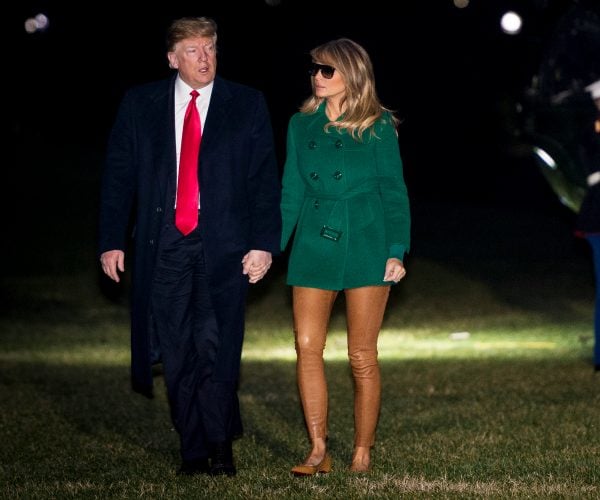 Firstly, we need to rule out some theories.
Upon first glance, it is very possible that Melania is wearing no pants at all, but has borrowed Donald's fake tan to get the pins out.
It also appears that Melania could be wearing a very risqué mini skirt.
But upon closer inspection, it appears Melania is wearing a pair of tan leather jeans that are the exact colour of her skin and her shoes.
She is also wearing sunglasses in the dead of night, which is confusing on a whole other level.
One question remains: WHY THOSE PANTS?