Nearly nine months into the reign of US President Donald Trump, it seems our prayers are finally being answered for a sign that Melania Trump's freedom from her orange overlord is imminent. Maybe.
While we've been impatiently waiting for another hand swat or balcony nudge, the First Lady of the United States has been subtly sending out big you-don't-own-me signals via another medium – her wardrobe.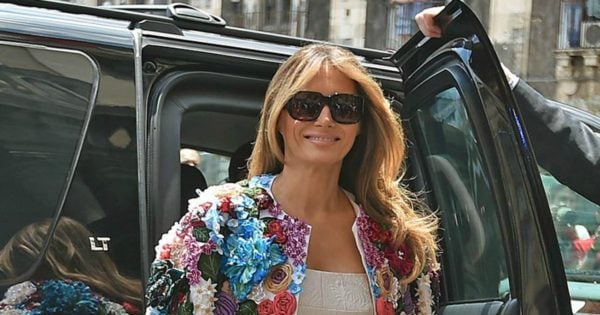 As Hadley Freeman wrote in The Guardian, Donald J comes across as a man who is very particular about women's fashion. Or, more specifically, Melania's fashion and maybe her latest sartorial choices are a sign of "rebellion".