Look.
We don't normally pay much attention to conspiracy theories.
Unless of course, it's to do with Melania Trump not actually being Melania Trump but a body double. 
Well. A claim like that needs to be investigated immediately.
LISTEN: Sarah Ferguson shares the touching off-screen moment she shared with Hillary Clinton – who we wish was President – after the Four Corners interview. Post continues after audio.
You see, 'Melania Trump', wife of President Donald Trump and First Lady of the United States, doesn't appear to be that keen on Donald.
It's unclear why. Maybe because he is trying to blow up the universe on Twitter for no reason, or because he enjoys grabbin' women "by the pussy" in his spare time – which physiologically is a highly difficult thing to do.
There are two pieces of unequivocal evidence for Melania's alleged disdain towards President Trump.
Number one: Her face.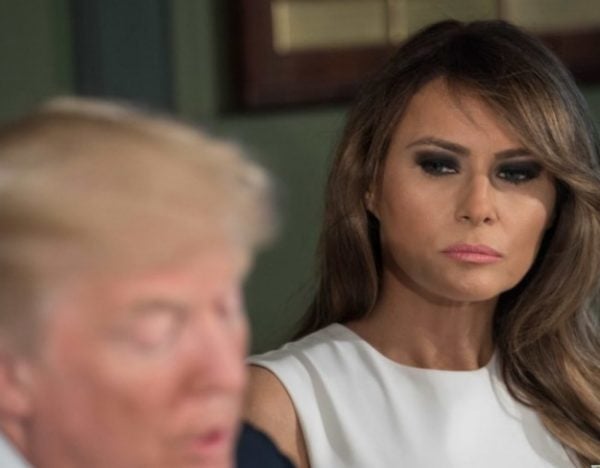 In case her stance on Trump isn't clear enough: