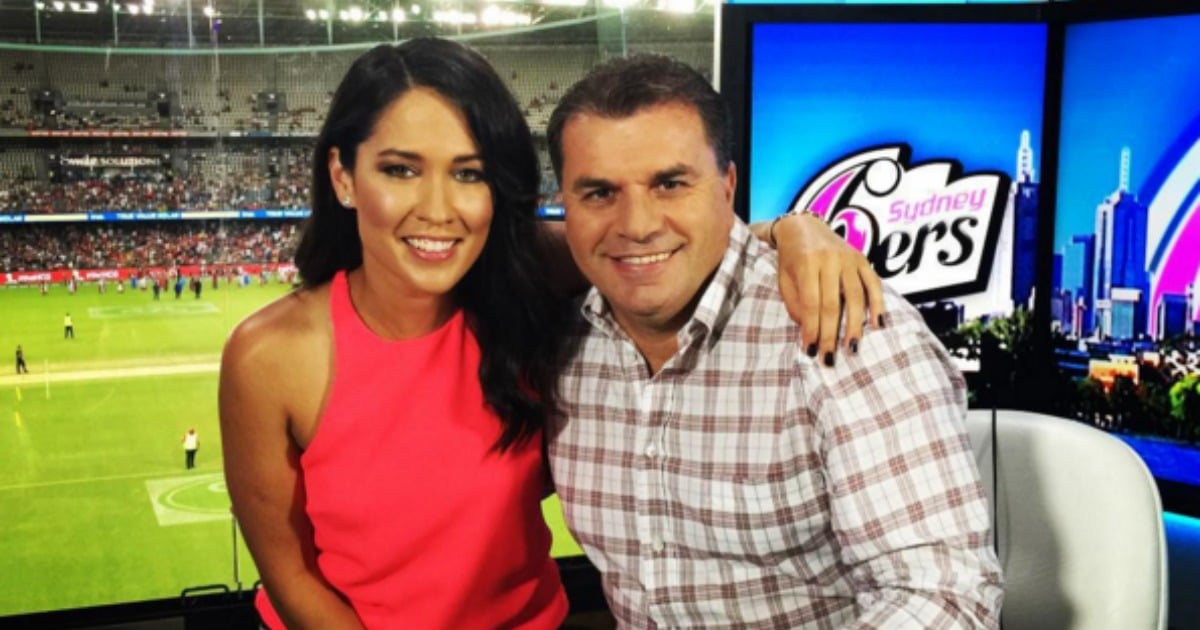 Channel 10 sports presenter Mel McLaughlin has well and truly moved on from the Chris Gayle incident.
She's just announced she'll be taking on an even more high-profile sports journalism job starting in April.
Mel McLaughlin, is joining the Seven Network as full time sports anchor, presenting all the sports news on the nightly bulletin.
McLaughin will be teaming up with news anchor, Mark Ferguson, and weatherman, David Brown.
News director at Channel Seven, Craig McPherson, has confirmed the move.
"Mel has sport running through her blood. From rugby league to cricket, of course soccer and everything in between, she lives and breathes it," said McPherson.
"Born and bred in Quakers Hill, Mel has covered many major sporting events on the world stage and her extensive local knowledge across all of Sydney's sporting codes will add many extra layers to what is the best sports team in the business."
In an interview with the Sunday Telegraph, McLaughlin says her genuine passion for sport was instrumental in the promotion.
"Sports fans are the toughest critics but they know you can't fake passion and you can't fake knowledge," said McLaughlin.
She briefly discussed how many people question whether she actually enjoys reporting on sports with the profession usually reserved for men.
"I don't really feel polite about it – you wouldn't ask a man if they liked sport," she said.
McLaughlin is looking forward to getting on with her work, which will begin next Sunday.
Mel McLaughlin is definitely one of those women we truly admire at Mamamia. Check out some others on our list.
Featured image via Instagram, @mel_mclaughlin.