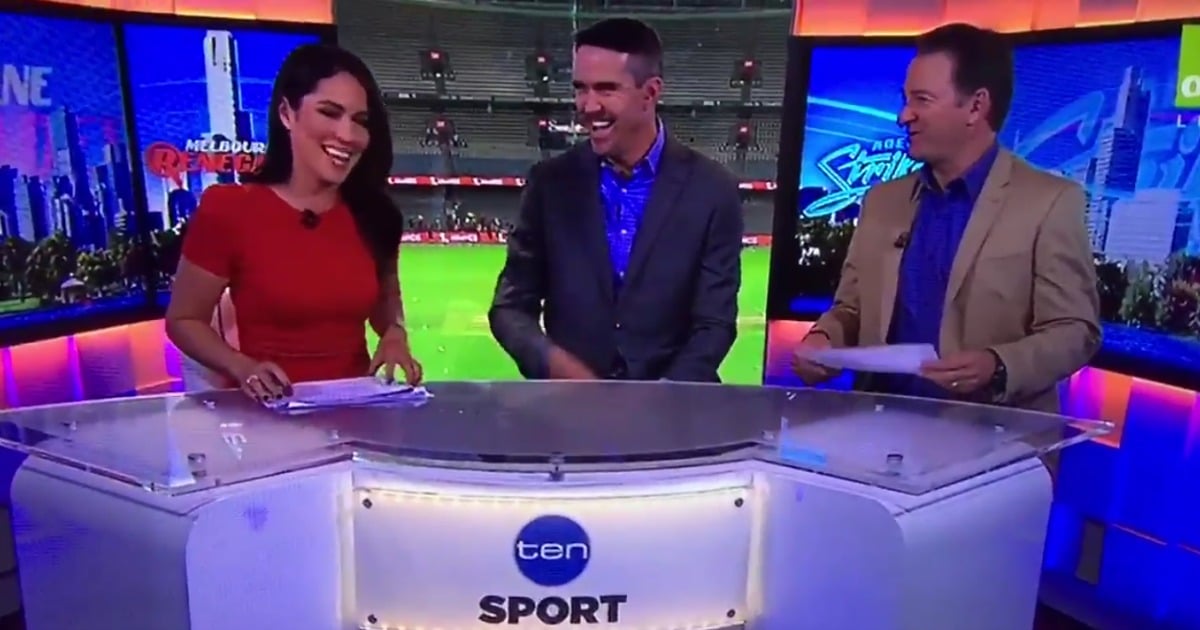 A fortnight ago, a male cricket player said a sexist thing to a female sports journalist. She asked him questions about cricket, he talked about her beautiful eyes, asked her for a drink and when she was obviously not appreciating his overtures, he said: "Don't blush baby".
What he said was sexist. Whether you think that makes him a terrible bloke or a top bloke, or whether you think that everyone over-reacted, it's clear that what Chris Gayle said to Mel McLaughlin, he would not have said to a male sports journalist. So, it was sexist. End of story.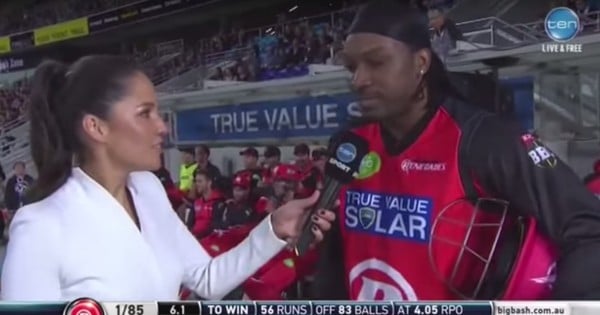 But it that wasn't the end of this story. Last night, in a post-match dissection of the game with Kevin Petersen and Mark Waugh, Mel McLaughlin called Waugh by the wrong name. McLaughlin apologised and said she would buy Waugh a beer to make up for it.
"DOUBLE STANDARDS!" whooped the internet joyfully. "HYPOCRISY!" "WHERE'S HER $10K FINE?" "It's a two-way street, Mel".