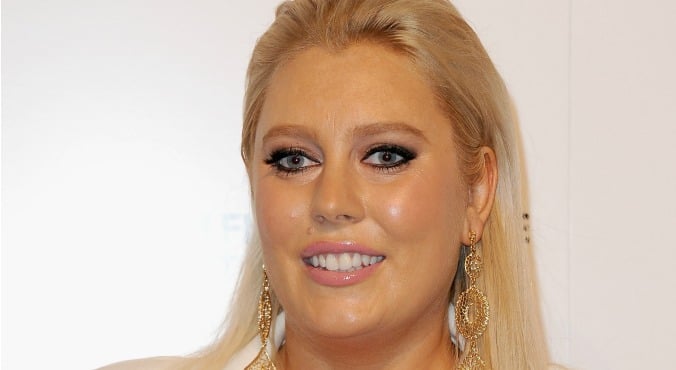 Image: Getty.
White jeans may have made a fashion comeback, but anyone who's prone to a clumsy moment or two hundred knows that they're not the most, ahem, practical item to wear.
Mel Greig now knows this all too well.
In an article published on The Daily Mail, Greig was praised for her fancy all-white outfit but there was more to the ripped, skinny white jeans and white t-shirt combo than meets the eye. A serious malfunction.
(Watch: Why the white shirt is a classic wardrobe staple for a reason. Post continues after video.)
The offender?
Chocolate. Never a great look on white pants, right?
While most people might do anything to avoid drawing attention to it, Greig owned it, ousting herself on social media.