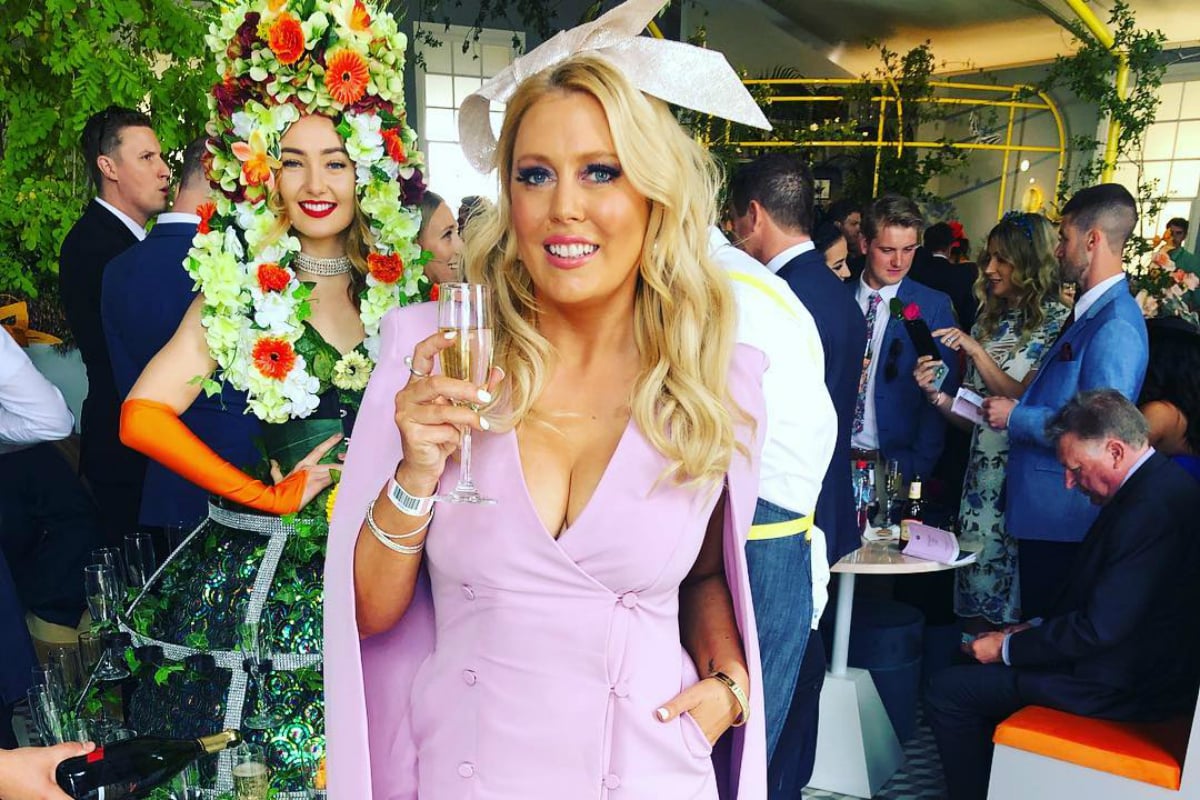 Radio personality Mel Greig "popped her Birdcage cherry" last week when she attended Oaks Day.
Writing in her weekly Yahoo Lifestyle column, the 36-year-old shared details of her day at Flemington Racecourse… And also let slip that she made a wee bit of a fashion blooper.
You see, different race days have different fashion 'rules'. Derby Day has a monochrome theme, Melbourne Cup Day is for "strong fashion statements" and Oaks Day is Ladies' Day. It's all about femininity – think pastels, florals and silky fabrics.
Greig wrote that she hadn't realised there were so many different rules, which is how she ended up accidentally 'breaking' one of them.
"It's also apparently frowned upon if you show too much boob or too much leg," she wrote about the Oaks Day rule that should definitely not be a thing.
"I wasn't aware of this until two days before the races which resulted in 3 costume changes. The morning that I flew to Melbourne, my final option arrived and the colour was on point but I had boobs trying to escape and it was too late to change it."
She attended the event wearing a pastel pink blazer mini-dress and honestly, forget the rules. She looked bloody fantastic. And why shouldn't women be able to wear whatever the heck they want?