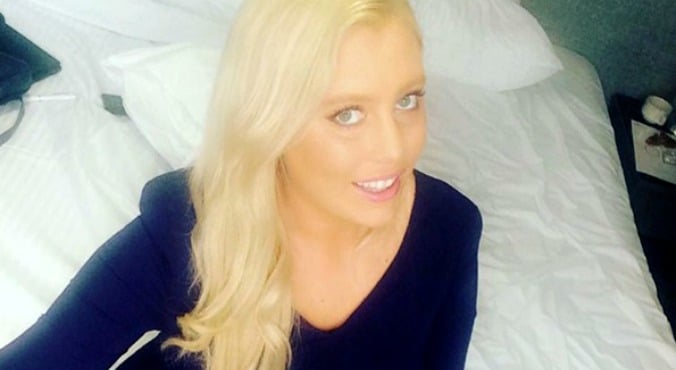 Image: Instagram (@melgreigradio).
Even if you love the final result, the process of having a spray tan can feel pretty undignified. There's the whole 'near-nudity with a stranger' thing, the daggy paper undies, and the bra-less, slightly smelly aftermath.
All of that can be cringey enough, but Mel Greig has shared evidence of a tan that took the awkwardness one step further.
The Wollongong-based breakfast radio host was back in Sydney yesterday for an appearance on the Today Show, and called in a mobile tanning service to help her get prepared.
It was not your average appointment, however, as evidenced by the photo a freshly-sprayed Greig shared on social media: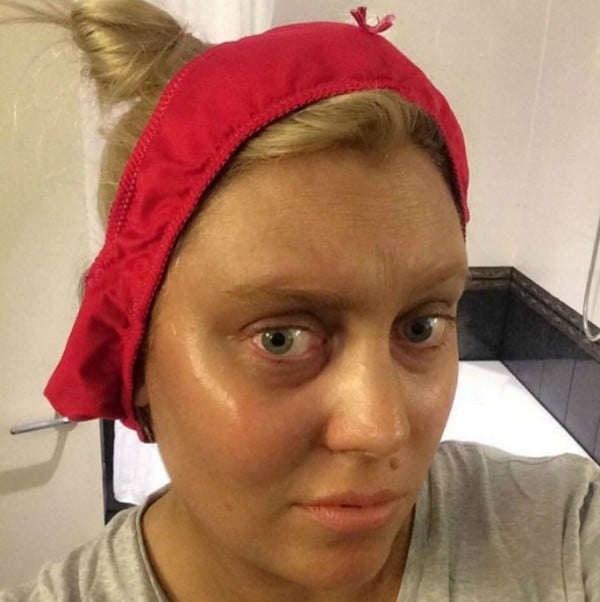 "You know you're back in Sydney when you spend $70 for a mobile spray tan... and then to make it worse they don't have hair nets so you have to put your knickers on your head," she captioned the shot.
Resourcefulness, thy name is Mel Greig. We must say, red was a rather fetching choice and contrasts nicely with Greig's blonde hair and new tan.