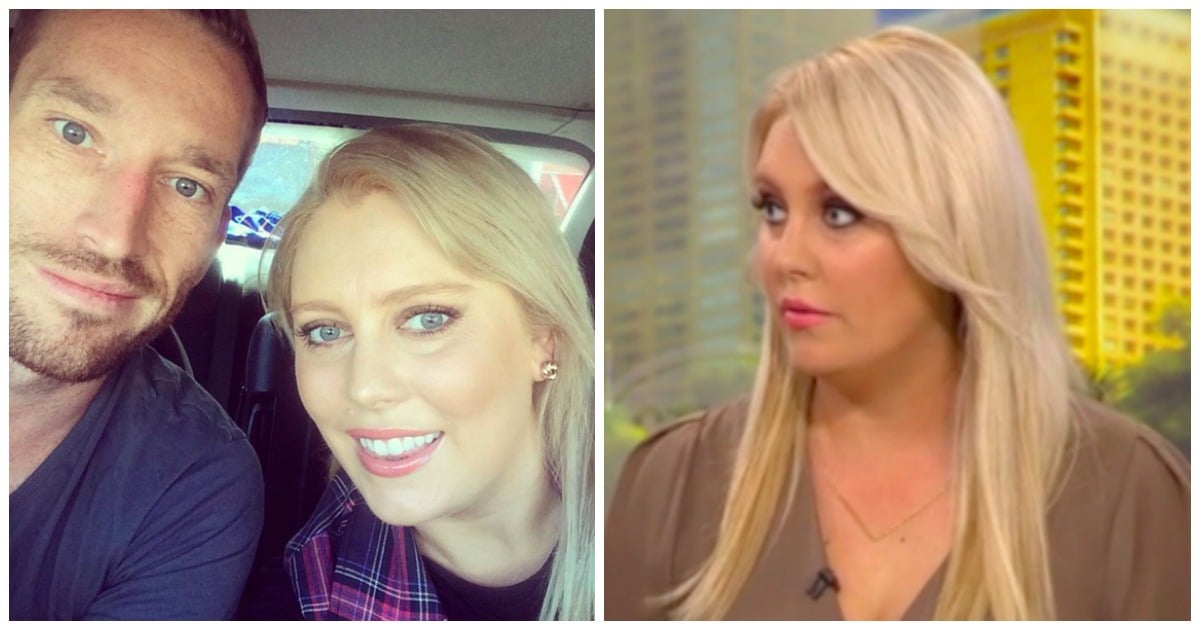 It's been just over a year of marriage for Mel Greig and her husband Steve Pollock, but the pair have announced today they are parting ways to allow Pollock to "rediscover himself as an individual".
The TV and radio personality appeared on Studio 10 to break the news of her separation this morning, telling the panellists she has been coming to terms with her fractured marriage for months.
"I am separated from my husband now," she said, adding: "there's been a couple of months that I've been dealing with it in private."
Watch Mel Greig on Studio 10 this morning below. Post continues after video…
Greig and her husband have been living apart since she moved to Wollongong at the beginning of the year to work on the Wave FM breakfast radio show. The split comes after the 33-year-old announced her ongoing battle with endometriosis – which means she may be unable to conceive children naturally – in September last year.
Having suffered with the condition since she was 17-years-old, Greig was told by doctors that she would need a hysterectomy. She has spoken publicly in the past about an unsuccessful round of IVF treatments and has said she would probably need to use a surrogate to have children. Her fertility battles have undoubtedly weighed Greig down, telling the studio she finds it hard to field questions asking when she will start a family.
"Because I have been so open with my endometriosis and my battle, it's hard when people ask you 'how's the baby-making going, when is he moving to Wollongong' so now I just have to put it out there and say 'this is what's happening, he's not moving to Wollongong, there are no babies on the way and we're going to deal with it in private the best we can'."
Pollock stood by Greig through her infamous year-long radio scandal in December 2012, and proposed to her a year later on a holiday in Bali. Greig says that while their split is difficult, they remain amicable, and time to himself is what her husband "deserves".
"Steven absolutely was my rock and fought for me for so long through the toughest battle of our life and he now needs to look out for himself, he wants to rediscover himself as an individual, he wants to follow his passions and I don't hate him for that, that's absolutely fair. He deserves it."
The pair fell in love after meeting at a charity event five years ago, one which Mel was hosting and Steve was a topless waiter.