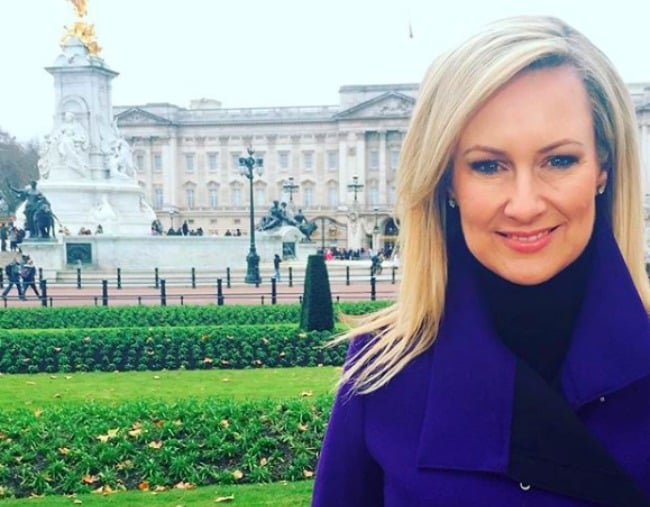 Melissa Doyle is one of the most recognisable and loved faces on Australian TV, but according to the journalist herself, it wasn't an easy climb to the top.
In an interview with Nova's In her Words podcast, the Smooth FM and Channel 7 presenter said she was once told by a news director at Channel Seven she did not have what it takes to be a network star.
"You just don't have it," her boss once said to her. "You don't have the looks, you don't have the voice, just stick to being an on-the-road journalist and be happy with that."
Doyle, of course, went on to land one of the most coveted roles in the industry, hosting Sunrise with David Koch from 2002 until 2013.
Speaking to Deborah Hutton in  a 2015 in an interview for her Balance video channel, Doyle said she knew from a young age she wanted to be, and make it as, a journalist.
"I was lucky, I was one of those kids who just knew what they wanted to do. I wanted to be a journalist. So I took myself off to the Manly Daily for work experience and then I went to 2GB and did the midnight to dawn shift. And this was when I was 14 or 15.
"And this was at a time when they used to say, well, 'we don't take work experience kids'. And I would say, 'well I'll be the coffee girl, just have me, I'll do whatever' – I just wanted to hang around newsrooms."
In an interview with the Herald Sun last year, Doyle admitted constant speculation over her career – and most notably what led to her leaving Sunrise – is difficult to grapple with when you intend to maintain a dignified silence.
"I've always been that person who would much rather have my work speak for me. If I'm doing that now and people are noticing, then great … professionally I couldn't be happier."
She went on to say the attributes she has that were once considered "weak" on TV and now her biggest strength.
"I remember at one point being called 'mumsy' and I thought, 'why is that a bad thing?' I've now got two teenagers, so if that means I can sit down in front of a young woman, who is upset and vulnerable and she feels comfortable with me because first of all, she knows me, she's met me, but also she's watched me on television and got to know who I am … if that makes her feel comfortable, then I feel so lucky that I can be there to hold her hand through it. If they're characteristics I've always had but were once held against me, maybe now they're paying off," Doyle said.

Edwina Bartholemew on how she grew her career at Channel 7.