WARNING: this post contains descriptions of alleged domestic violence which may be distressing to some readers. For 24-hour assistance please call Lifeline on 13 11 14 or 1800 RESPECT.
When singer and television host Mel B (Melanie Brown) was this week granted a temporary restraining order against her husband, weight was sadly lent to years of rumours, of gossip and tabloid speculation.
Via detailed court documents published by various media outlets, the former Spice Girl threw open the doors on her private world to allege years of emotional and physical abuse at the hands of the man she loved, the father of her five-year-old daughter, Stephen Belafonte.
This is their dark history, according to the 41-year-old's claims.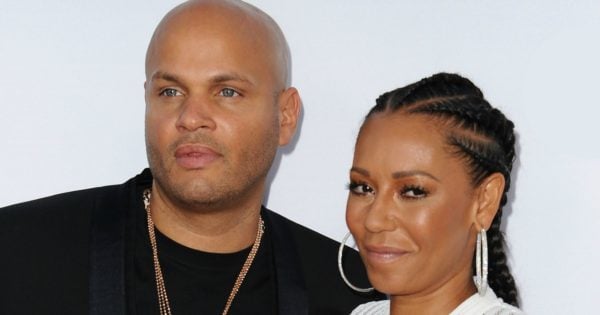 The emotional abuse.
The couple wed in Las Vegas in June, 2007, after a two-month courtship during which Brown was heavily pregnant to former partner, actor Eddie Murphy.
According to her restraining order application, Belafonte, now 41, initially appeared to be "very much there" for her and her newborn, Angel. But things "quickly turned sour".
She alleges the American film producer would insult her appearance, call her "fat, ugly and old", would tell her no other man would want her, that she was "worthless", "stupid", that he made her who she was.
"When making these vulgar comments," she alleges in the document, "he would put his face inches in front of mine and scream insults at me."