Forget the dress, there's another important outfit decision Meghan Markle has to make ahead of her wedding to Prince Harry in a few weeks.
Which tiara to wear.
(Yes, a common problem we can all relate to, right?)
As a bride marrying into the royal family, the wedding will be the first time Meghan is allowed to wear a royal tiara. And assuming she doesn't have any of her own yet, she's allowed to borrow one from the royal vault to wear on the day, as is tradition.
So which will she choose? Here are some of the options at her disposal.
1. Cartier Halo Tiara.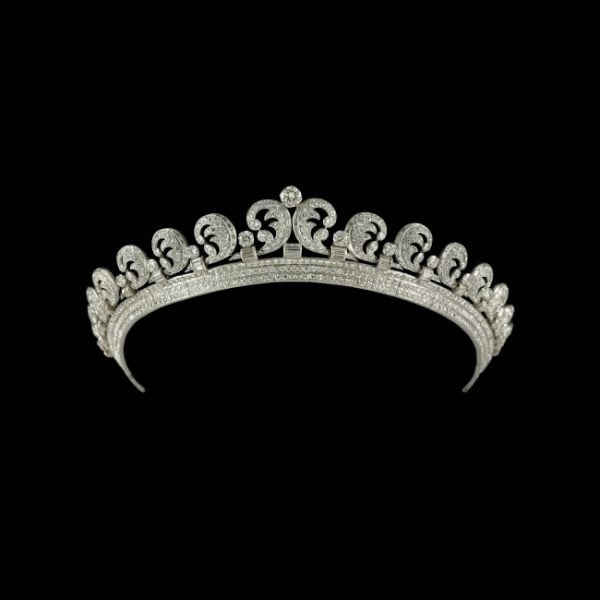 The Halo Tiara, also known as the Scroll Tiara was created in 1936 by Cartier for the Duchess of York, later known as the Queen Mother. It features 739 brilliant-cut diamonds and 149 baguette-cut diamonds, creating scroll-like design. Often the first tiara worn by Royal family members, it was passed down to Queen Elizabeth II on her 18th birthday, who also lent it to her younger sister Princess Margaret and daughter Princess Anne.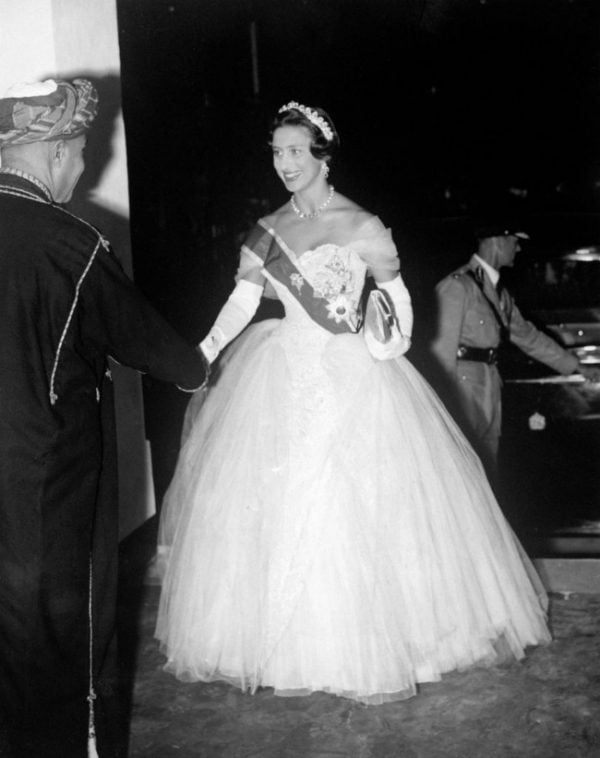 While a good fit, it's unlikely Meghan Markle will go for this one as it was the very tiara worn by The Duchess of Cambridge at her wedding to Prince William. Given the already constant comparisons between the two, no doubt Meghan will want to avoid any more.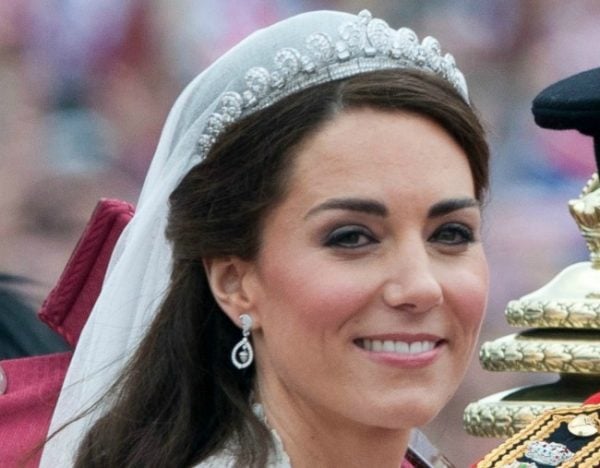 Oh, and if you fancy a closer look at this piece, you can see it in person at the Cartier: The Exhibition, running from March 30 to the July 22, 2018 at the National Gallery of Australia, Canberra.
2. The Strathmore Rose Tiara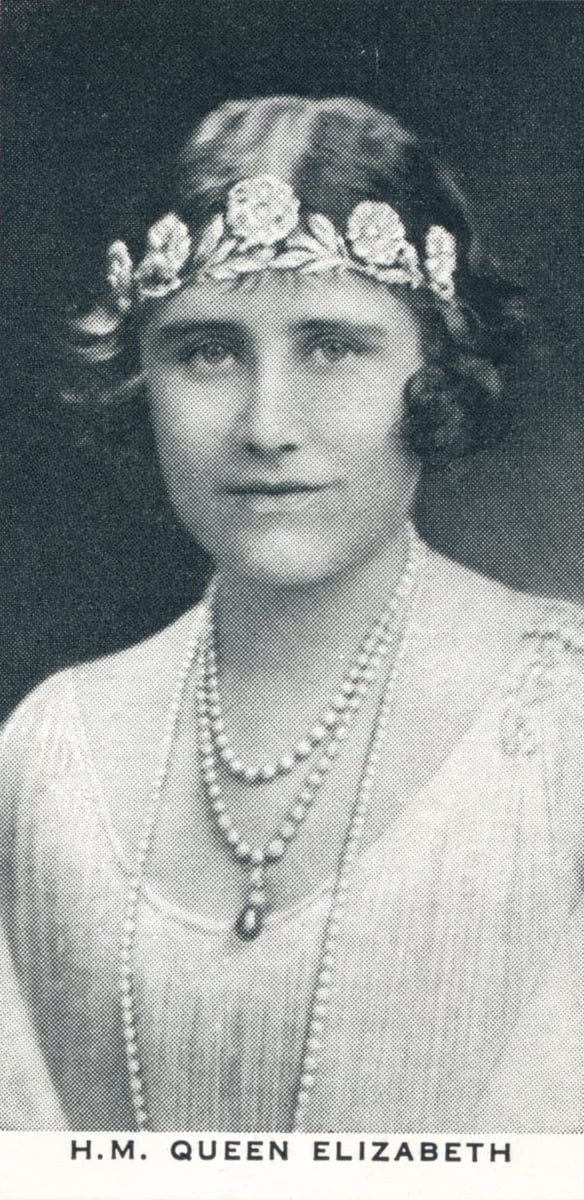 A rather light and feminine piece, the Strathmore Rose Tiara was another one gifted to Lady Elizabeth Bowes-Lyon (later Duchess of York, later the Queen Mother) from her father, the Earl of Strathmore, for her 1923 wedding. The design features a garland of diamond roses mounted in silver and gold.
According to Harper's Bazaar, it's a possible option for Meghan as it isn't currently in use and hasn't been seen worn in public since the Queen Mother's early royal days. After her death in 2002, it passed on to the Queen who could very well offer it up to her new granddaughter-in-law.
3. The Spencer Tiara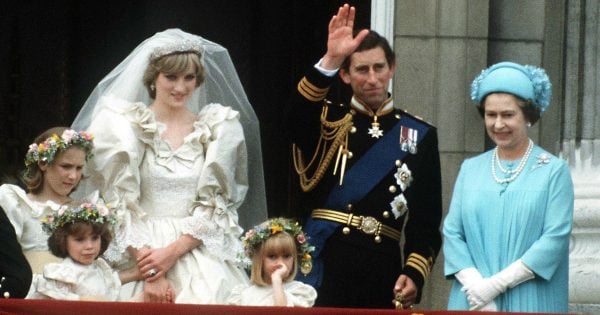 The big question with much of Prince Harry and Meghan's wedding is if or how they will pay homage to his mother, Princess Diana. One possible solution? To wear the same tiara she wore to her wedding.
While the then Lady Diana Spencer was offered a tiara from the Queen's own collection, she instead chose to wear her own family heirloom. The Spencer family can track their lineage back to the Tudor Period.
The central part of the tiara was gifted to Diana's grandmother, Lady Cynthia Hamilton, for her 1919 wedding to Albert, Viscount Althorp and the future 7th Earl Spencer. According to People, it's current form with diamonds shaped into tulips was likely finalised in the 1930s.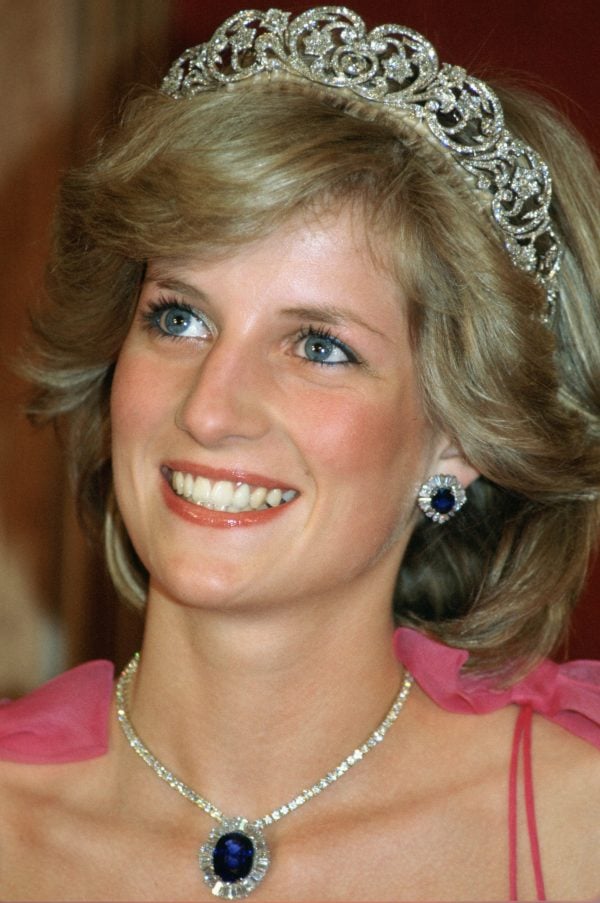 It's a popular tiara for Spencer weddings - both Diana's sisters and sister-in-law wore it on their special days, as well as Diana herself for her 1981 wedding to Prince Charles. As a light and easy-to-wear piece, she wore it frequently after that. It's appeared in exhibitions but hasn't been worse since her death in 1997, so could be a special way to include her in her son and daughter-in-law's nuptials.
However it still belongs to the Spencer family, so they would have to loan it to Markle.
4. The Queen Mary's Fringe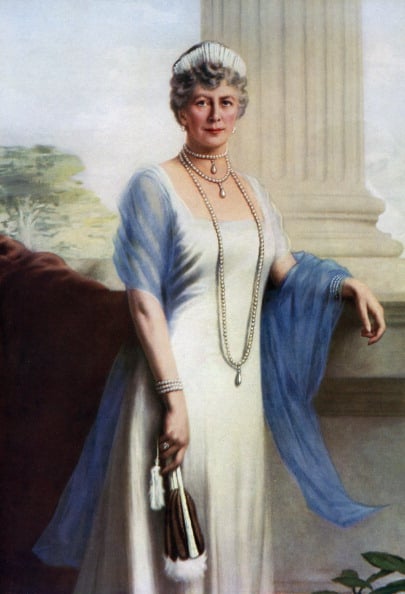 A strong and traditional choice, Queen Mary's Fringe is named after the Queen's grandmother, who commissioned it from E. Wolff & Co. for Garrard & Co. in 1919. It includes 47 diamond bars and is separated by smaller diamond spikes. Interestingly, it's actually repurposed from another piece of jewellery - a diamond necklace gifted to her as a wedding gift by Queen Victoria in 1893.
Queen Mary gave it to her daughter Queen Elizabeth (the Queen Mother) in 1936, who then loaned it to her daughter then Princess Elizabeth for her 1948 wedding to Lieutenant Philip Mountbatten.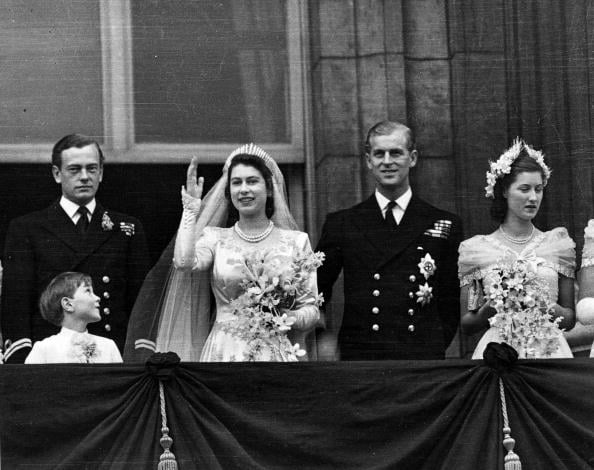 It wasn't all smooth sailing though - a few hours before the wedding, the tiara 'broke', as the clasp connecting the necklace to the frame was clicked.
"The catch, which I didn't know existed, it suddenly went [gestures with her hands]. And I didn't know it was a necklace, you see…I thought I'd broken it…we stuck it all together again, but I was rather alarmed," the Queen shared in a video.
Princess Anne also borrowed it from her grandmother for her for her wedding to Captain Mark Phillips in 1973.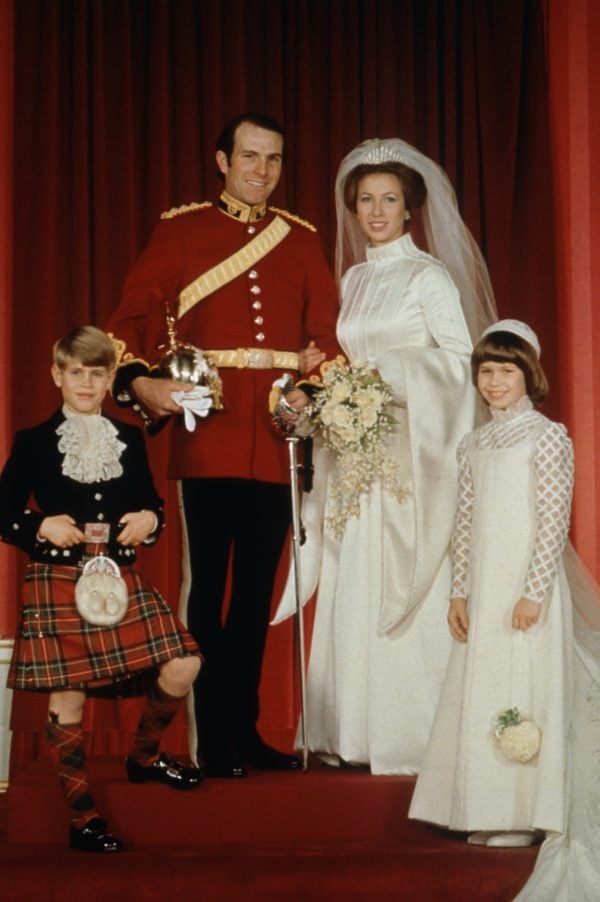 5. Cambridge Lover's Knot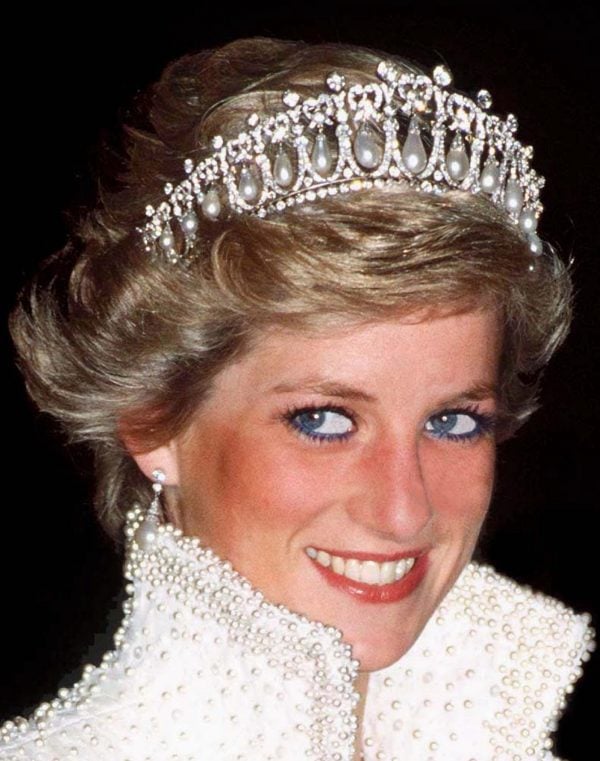 Another possible nod to Diana could be if Meghan choose to wear the Cambridge Lover's Knot tiara. The tiara was gifted to Diana for her wedding by the queen, she wore it throughout her marriage to Prince Charles and was considered one of her favourites.
Also known as Queen Mary's Lover's Knot tiara and often seen as the most "quintessentially British tiara", it was commissioned by Queen Mary in 1913 or 1914. According to People, it was actually a replica of a 200 year-old tiara owned by her grandmother, Princess Augusta of Hesse and the Duchess of Cambridge.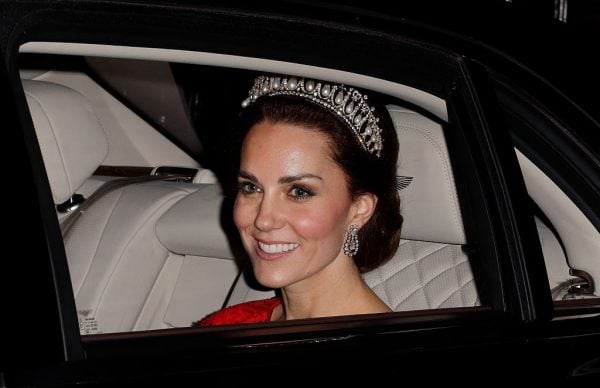 However one thing that might push Meghan away? The current Duchess of Cambridge, Kate Middleton, wore the tiara to a function in December 2016.
So which one will it be? We can't wait for the big day to hurry up to find out.
Meghan Markle had to go to 'kidnap training' and this is best thing we've ever heard.
For everything Prince Harry, Meghan Markle and the Royal Wedding, visit our Royal Wedding hub.
FROM OUR NETWORK